How do they do it? Is it beyond fixing? What hope is there?
Bonus abuser is a contentious term, in some cases it's warranted, but more often than not it's spurious.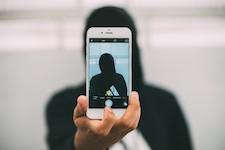 Online casinos (the less professional ones at least) will often call anyone who is maximizing their potential returns a 'bonus abuser' if they break any one of a litany of rules aimed at covering the business offering these 'bonuses'.
These rules are a pain for everyone, the player, the casino, the regulator but they are sadly necessary as bonus abusers have put more and more constraints on the casinos ability to offer incentives.
I'm not blindly taking the side of the casino, many of them are naive and fail to put in adequate provisions to stop abuse and some are simply rogue of course, often completely innocent and unwitting players may be labelled as bonus abusers for failing to adhere to some completely arbitrary and hard-to-find rule which the casino should really be policing properly.
Example:
Johnny takes a bonus on a deposit. He chips in £100 and receives a £100 match bonus with a wagering requirement.
OK, so off he goes.
Whereas he could have simply tried his luck against the slots or tables and withdrawn anything he won, his decision to accept the bonus means he now has to wager at least £7000 before he can take out anything he's lucky enough to win.
That's quite a restriction but Johnny wants a bit of added playtime and just doesn't get turned on by 20p bets so this gives him a bit more excitement and playtime.
But Johnny needs to take a bit of care. If he isn't careful there's a pretty good chance he'll come put with nothing regardless of how his luck goes and even wins can be frustrating when you're playing with a bonus.
Honey trap bonus
Johnny heads to the slots sees one he likes and decides to go for it.
IT'S A TRAP!
Although the casino happily accepts all of Johnny's bets without raising any alarms it is only when Johnny manages to meet his wagering requirements on the bonus and try to withdraw his winnings the casino blocks the payout due to "bonus abuse"
The abuse? Johnny didn't check through the bonus terms and conditions to make sure that the games that he played on were not blocked.
These terms and conditions are often hard to find, are pages long and are updated frequently without players being told that they have been updated.
What the casino should do about bonus abuse.
Casinos should have very prominent links to restricted games as a minimum. Ideally software should automatically block any wagers that are deemed as abuse, instantly, as they happen and with a clear and unambiguous option for the player, along the lines of  "If you place this bet it will not count towards wagering requirement and your bonus will be forfeit. Do you wish to proceed" Yes/No. That way the casino is secure in its risk management and the player knows that he can't unwittingly break the rules and end up without his winnings.

What the player should try.
If the casino won't pay out because the winnings bets were null and void then it stands to reason that the player should really be entitled to claim those bets back. It's a grey area but if you do find yourself in this situation it's always worth contacting the relevant licensing authority and making the case for your funds to be returned. The more people put pressure on, the more casinos will act in the interests of the players (and themselves!), and introduce this technical failsafe. Even having your funds returned often isn't enough but remember you only ever discover that these bets aren't valid after you try to withdraw a win. How many times have you deposited, spent your bankroll on invalid bets but been none the wiser because there was no win for the casino to contest?
Insist that they look back into your history and then make a claim for all the invalid bets you've made.

Why does Bonus Abuse happen?
It's not all due to the evil casino owners trying to milk the players, it really isn't.
The casino wants to compete with other casinos for your money. To stand out in a real bricks and mortar casino there are a number of variables that the casino can work with. The location, the game selection, the theme, the cost of drinks and snacks and their policy towards giving these as complimentary.
Online it's pretty much the same software, the same games providers and the same offers. Casinos used to be very generous but it wasn't long before some players began to seek out loopholes in the offers that casinos were giving and this began a game of cat and mouse in which pretty much everyone lost except a handful of dedicated advantage players, out and out abusers and in many cases fraudsters.
Actual abuse.
We're going to use the term abuse and bonus abuser as shorthand for all advantage play related to bonuses. It's not a moral judgement, it's just expedient.
Identity fraud/misuse.
For the hardcore bonus abuse rings it's imperative that they have access to a large number of identities. These may be obtained legally "Hey buddy, I have a system that lets us make moment for online casinos, I need to use your ID but if we win we split the profits". The potential for outright ID theft abuse has largely been eradicated due to casinos and regulators becoming more diligent.
KYC (Know Your Customer) checks, and logging IP addresses, MAC addresses (unique signatures that computers and peripheries have) and pattern-mapping for abuse detection have really had an impact here.
How is it done?
Let's say you have £100 and you get a match bonus you have £200 to play with.
Assuming that the casino hasn't put any max bet or game restrictions in place then the only thing between you and your winnings is the wagering requirement the casino has applied (in the example used previously the £200 has to be wagered 35 times before any winnings are activated).
The player therefore aims to get a big win and then 'grind' out the remaining wagering requirement to ensure a profit after the £7000 turnover requirement is over.

The role of Volatility, RTP and game type in bonus abuse.
There are a number of considerations the abuser will work with when trying to maximize a return.
Volatility
In order to get the best chance of hitting a big win the player will look for a volatile slot. With a highly volatile slot there is less chance of getting a win but the wins that are returned tend to be of a higher multiplier value.
The abuser would therefore take their £200, choose a highly volatile slot and hope for a big win.
Let's say they have 20x£10 shots at the slot Volatile Crocodile. Now Volatile Crocodile only hits once every 500 spins on average but when it does hit it returns 490 times stake (we're being simplistic here of course but the pattern holds true).
With one deposit + bonus the player has a 25/1 chance of hitting the win. Long odds but if the player does win early (it's still random remember) then the player can find himself sitting with
£180 from the deposit + bonus
£4900 from the win
A wagering requirement of £6980 remaining.
The genuine slots player is going to think 'whoopee, my luck's in, I'm going for it (I am that player, it's an optimist thing, it works sometimes it's all about Karmic vibes or something).
The advantage player/abuser is going to move immediately to a slot with low volatility and a high hit rate. Low-Volatility City our imaginary slot pays back on average 1 in 2 spins and returns 1.9 x bet.
That gives an attrition/loss rate on average of 10% which is well in line with the theoretical RTP of most online slots (any less than that and it's really not something you should be playing).
With his £5080 our player can turn it all over once with an expected loss of 10% leaving him with £5472. Or looked at more simply by using his bankroll to turn over the necessary wagering requirement the player will lose 10% of the wagering requirement = £700. A nice profit of £4280.
Now this approach still relies on luck of course. What the bonus abuser wants to do is to reduce that 'luck' element as much as possible. That's achieved by taking the offer multiple times (using multiple identities). If a single player has a 25/1 chance of hitting a win then increasing the number of players will reduce the odds accordingly. 10 players combined have a 2.5-1 chance of hitting a 25-1 event.
If 10 players deposit the necessary 100 euros and the result is the same as in our example above then the bonus abuser is still left with a profit of £3280.
It still requires some luck of course but the odds are considerably reduced. The more IDs the fraudster has the more he can weigh the odds in his favour.
There are many other, easier, forms of abuse of course but they are manageable and fully within the control of the game developers and operators. Listing them here would only serve to tip off the potential abuser and the majority of online casinos still don't have the correct safeguards in place.
We've pretty much reached the point now where it makes no sense for players to use a casino bonus any more. The casinos are so hammered by abuse rings that the terms accompanying a bonus are so punitive as to effectively be no more than a honey trap.
Bonus abusers have pretty much ruined it for the rest of us, that stands up whether it's the player in me talking or the casino employee.
They need to be eradicated and there are options that could bring that about..
The best way would be to bring all of the operators together to agree on a type of bonus that works for everyone but sadly there will always be operators who won't participate and/or will attempt to capitalize on the industry's (near) consensus.
There is light at the end of the tunnel though and it's driven by regulation…
In the next blog piece I'm going to discuss regulators and the role they play for players and for organisational processes and harmony.
Comments are most welcome, correct my maths, correct my assumptions, throw in your take on it – it would be great to hear from you.
Andy
*Photo by Kaique Rocha from Pexels. Thanks Kaique!
What to check out next at Slotmad!
If you like to play (or watch) slots and enjoy discussing all sorts including the state of the latest slot releases etc then join in with us on twitch. We'd definitely love to have you along.
Find out more here:
Head over to our Casino Stream page
Youtube casino and slots streaming home
Twitch casino streaming home page
Check out some more of our News and Review of other Red Tiger Gaming slots:
King Arthur online slot review
Review of Jungle Games online slot from Netent