Bored? Watch some Slot Wins!
(Edit: I called it, I started this post in 2011 clearly anticipating Casino Twitching by years. Woohoo for me, pity I didn't actually do anything about it).
No, I'm not insane, I don't have any odd brain-worms, I'm not a 95-year old widow with too much cash from my dead husband's estate, and no friends other than my cats, and the people who bring me complimentary cups of tea at the casino. Sorry, some of us genuinely get a thrill from playing slots.
I often feel that I have to defend my love of slot machines to other people – especially poker players. God, poker players, don't they get on your nerves? They all think they're Paul Newman in The Sting when the truth is they're much closer to Mr Bean, in Mr Bean.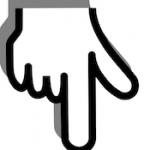 Anyway, I love slots. I love playing them, I love sitting at home with a beer and playing online, and I love sitting in the casino with a beer and playing slots.
Now, I set myself a budget every week for playing online and I get to the actual casino about once a month or so.
That's all fine, not addicted….
Now, I've found a new pastime, and it probably is a bit weird.
When I'm bored and I can't play the online slots I've taken to watching other people play them on YouTube. It's fantastic! There's a whole movement going on! People using their smartphones to shoot video of slot machines when they hit a bonus round then uploading it to YouTube.
If you love slots then I know you'll love this too.
Let us know in the comments if you find any great videos.
Mega Win on the new Casino Win Spin Slot 
A nice one here on Casino Win Spin from the guys at NoLimit City, with two very decent wins within a few spins
Knights Life – Wilds everywhere!
And now and then you get some INSANE wins, like this one on Knight's Life!
Mega Win on Monopoly Live!
Sure, it's not a slot, but definitely a win worth sharing. Well done Evolution Gaming – Monopoly is here to stay!
Megaway Madness!
Genie Jackpots Megaways has become a firm favorite of ours on the stream. The random Genie popping up is a nice in between when waiting for the bonus rounds.
Megaway Madness 2.0 – Legacy of Ra
And last but not least, our RECORD WIN – biggest slot win ever on Stream for us. This time on Legacy of Ra Megaways! First spin of the free spins round as well – wasn't expecting that!
Read our full game review of Legacy of Ra here, and try it for free. 
Enjoy!
For more Big Win videos, follow us on Youtube or Twitch!
We'll update the page with highlights of the fun stuff!