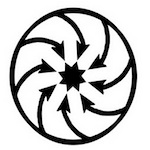 Anybody who plays online casino or slots can't have helped but notice the major trend towards multiple providers which has really kicked in in the past few months.
A site that has only NetEnt or Microgaming games is increasingly rare as more and more NetEnt casinos add the Microgaming Quickfire games.
Some sites like Stan James and CasinoEuro have added a number of different providers, Betsafe have added Microgaming too (although at the time of writing they have only added about 6 Microgaming games).
Redbet launch their Microgaming casino this week and there are dozens on the verge of relaunching.
So what does this mean for us?
Well, it's almost all good.
NetEnt and Microgaming are definitely the best providers out there so any casino which offers both is great.
Playtech purchased the small indie slot maker Ash Gaming recently and they have an agreement with Microgaming to offer the top Ash Games on Microgaming flash casinos – so we get to see some of those too (sadly not House of Fun). Playtech games themselves are improving so let's hope that Playtech embrace the spirit of openness and join in the fun by appearing alongside Microgaming and NetEnt slots in future.
Cryptologic, it appears, are slowly trying to improve too in the face of this added competition, they have a long way to go in all areas but especially in the game variance and playability but let's hope they make it (a reworking of some of their older games would be good too, the Comic Book adaptations look especially dated, just because Submariner is from the 1950s doesn't mean the slot has to look that dated).
What I would like to see is a super-provider who offers an admin system and tools to casinos which allows them to choose from any slot provided by the best 5 or 6 developers (Rival, Chartwell etc need not apply of course). The real differentiation then would come from the casino operators themselves, as casino managers all vie for our business with more innovative offers, loyalty points, great design and all those other things that online non-gaming companies have to do to stand out.
For too long players have been ignored (at best, and treated with contempt in many cases) and this convergence should herald the start of a new era of professionalism within gaming companies which will be great for us.
Got a favourite casino with a really great mix of games? Let us know…
What to check out next at Slotmad!
If you like to play (or watch) slots and enjoy discussing all sorts including the state of the latest slot releases etc then join in with us on twitch. We'd definitely love to have you along.
Find out more here:
Take a look at the info on our Casino Stream page
Youtube casino and slots streaming home
Twitch casino streaming home page
Check out some more of our News and Review of other Red Tiger Gaming slots: