Winning the Free Spins Feature – Different ways to Get in and Get Paid!
When people think Free Spins, people think Scatters, but in today's Online Casino industry, that couldn't be further from the truth. Traditionally, Scatters are symbols that pay, you guessed it, when scattered on the screen. They were invented in the mid 1900s and it meant that the need for the symbol to be on a pay line, like the regular symbols, was removed. For the player, the invention of Scatters meant that suddenly, the fourth and the fifth reel on a five reel slot could add some excitement even if you didn't have a win on the first three.
In the World of Online Casino and Video Slots, the Scatter has a cemented position among Symbols. From the invention of the Scatter, it has fought against the Wild for the title "Most Coveted Symbol".  Nowadays, the word Scatter is generally only used in the Pay table or in the Rules of the Slot. The symbol itself will be called a Bonus symbol or just have FREE SPINS written in caps on it. We guess the Game makers started getting scared that people didn't understand what "Scatters" meant and just went for the obvious way of making sure people understood what the symbol does.
This article is completely dedicated to the wonderful world of Free Spins Features and how to activate them. In other articles, we will cover Re-spins, like in Starburst from Netent, but for now, lets dig deeper into Scatters.
True Scatters
First off, lets discuss what we like to call True Scatters. These are Scatters which can land on all reels, and give you a set of Free Spins when you hit more than one. Most of these kind of slots will award a different amount
Some of the Online Slots utilizing "True Scatters" pay you a coin win, should you get two of them, whilst others might offer secondary draw or re-spin in order to try to get the third one. This is however more common in slots with Limited Scatters.
Here are some great games using True Scatters: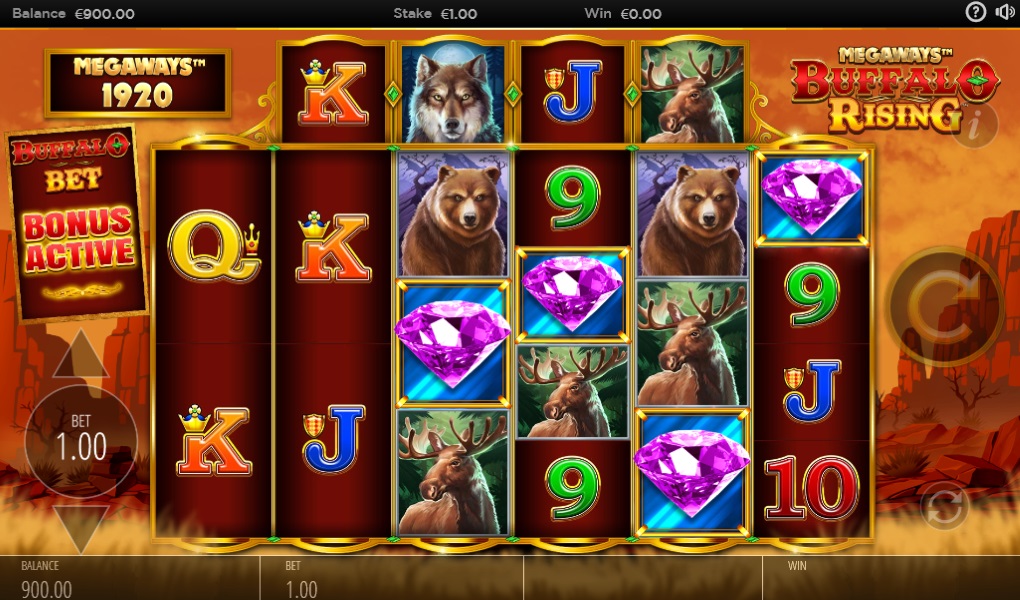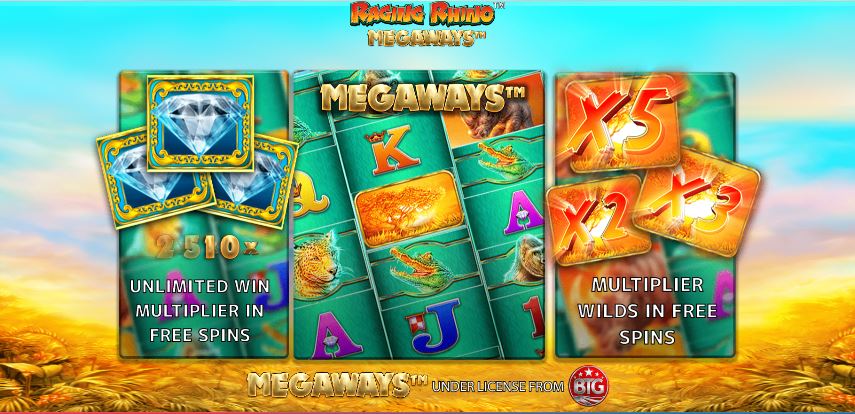 Limited Scatters
Besides the true Scatters, there are slots where the Game Provider have symbols that start the free spins when landing scattered, but they limited the reels they can appear on. This is normally used in Slots with several different features, for example a Bonus Pick and Click game and a Free Spins Feature.  In these cases, the Scatter symbol can only land on three of the five reels. The chosen reels are generally any of the following three sets of reels:
Reel 1, 3, and 5
On Reel 2,3,4
Or on Reel 3,4,5
If there are more than five reels, the set up can be different. The idea of Limited Scatters is that they are not present on all Scatters. Here are some great slots slots with limited Scatters.
Drive from Netent, where the scatters can land on reel two, three and four.
White Rabbit from Big Time Gaming – where the Rabbit which is the scatter can only land on reel 2,3 and 4.
Wild Falls from PlaynGo – Where the scatter symbol (chests) can fall down on reel 2,3 and 4.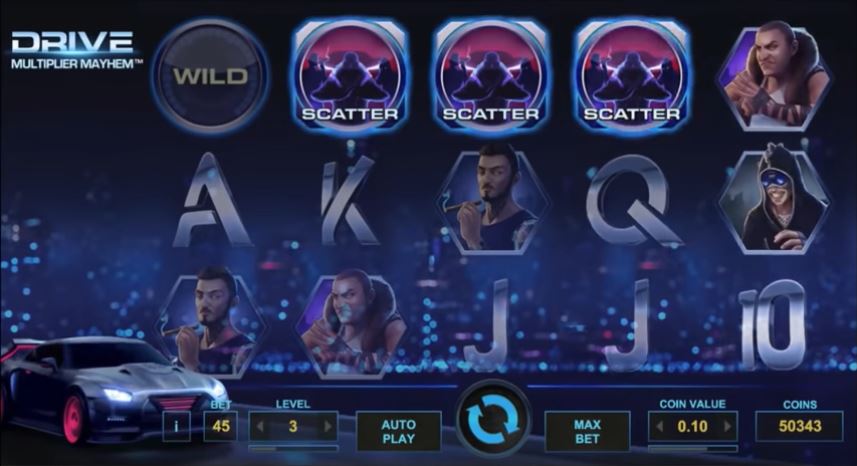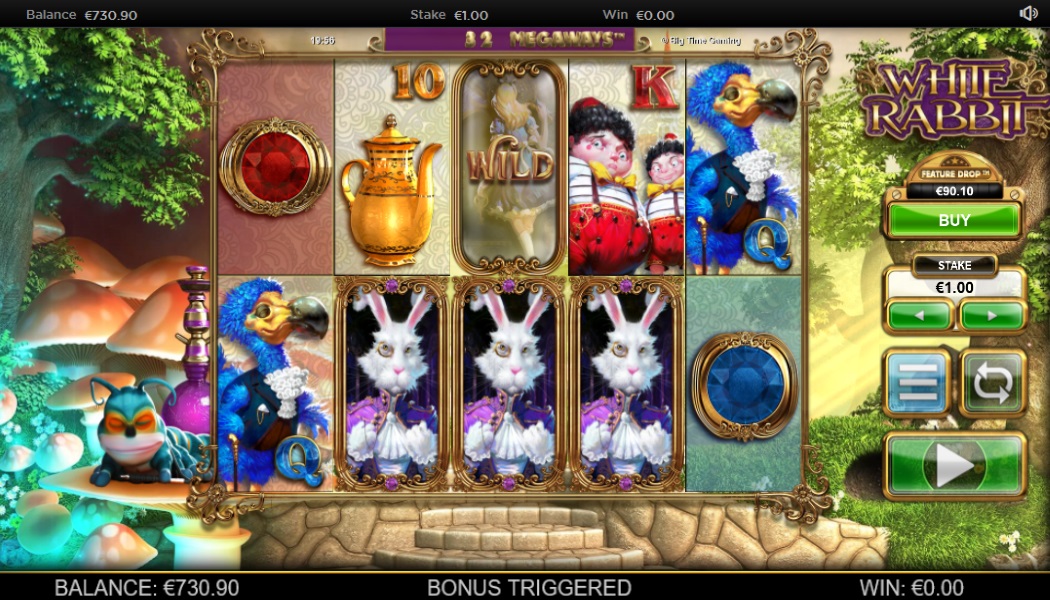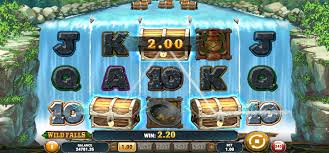 They call us Bonus Symbols
In some Online Slots, the provider have chosen to forego the whole fact that Free Spins should be awarded from Scatter symbols and Scatter symbols should pay scattered!
Bonus Symbols, specially when they have the requirement that they need to be on a payline, can lead to many angry and disappointing moments. Of course, would can get two scatters on the first two reels and not get a third one at all, but there is something horrible about seeing three Bonus symbols on the screen and not getting the Free Spins. Your brain is cheering and then suddenly you realize your mistake and boom. From Hero to Zero in one second.
So… In our book… Free Spins should be awarded by Scatters, or maybe as you will soon learn, Wilds posing as Scatters…
To the defense of Bonus symbols though, there are some of them that actually work more like Limited Scatters rather than having the requirement of being on a pay line. Furthermore, in most games where the symbol has to be on a pay line, the Wild symbol will substitute for the Bonus symbol.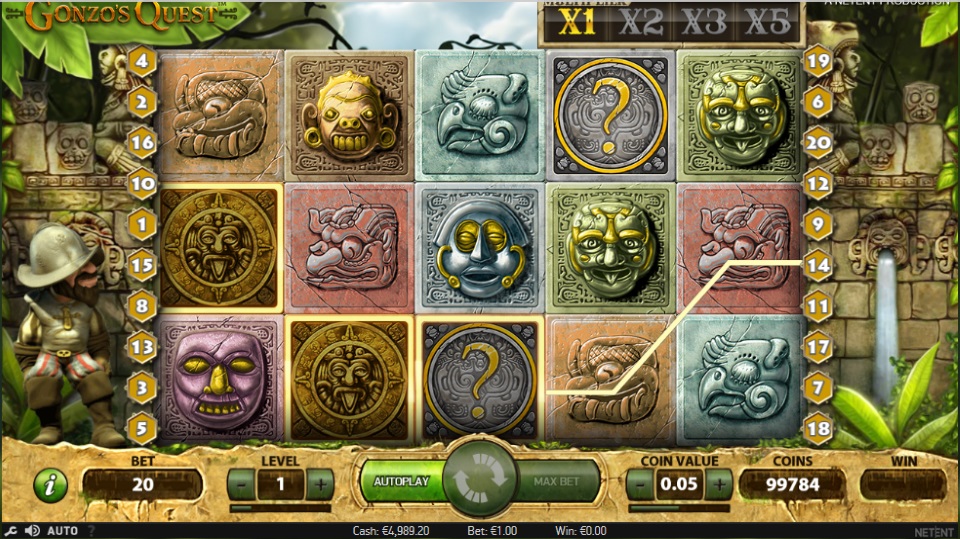 There are great slots where the Free Spins only activate if you get the Bonus symbols on a payline. One of our all time favourites here is Gonzo's Quest from Netent. However, here are a few others with this kind of set up:
Sakura from Quickspin, where the stacked Wilds will help you into the bonus game.
Wilds as Scatter Symbols? Stop the Presses!
In most Online Slots, Wilds substitute for all symbols, except the Scatters symbol. That is of course only applicable when there are both Wilds and Scatter symbols. In some games, the Game provider has done the unimaginable. They have merged the Wild and the Scatter symbol into one! Some call it an abomination, others say it was inevitable. It does bring to mind the quote from Jeff Goldblum in Jurassic Park:
"Your scientists were so preoccupied with whether or not they could, they didn't stop to think if they should."
In other areas, the Slotmad team can be scattered, but in this case we unite. Wilds can be Scatters and Scatters can be wild! If a Wild wants to be called a Scatter, that is up to that Wild, and no one should come and tell it differently!
Some examples of slots we have reviewed with Wilds as Scatters symbols are:
Falcon Huntress from Thunderkick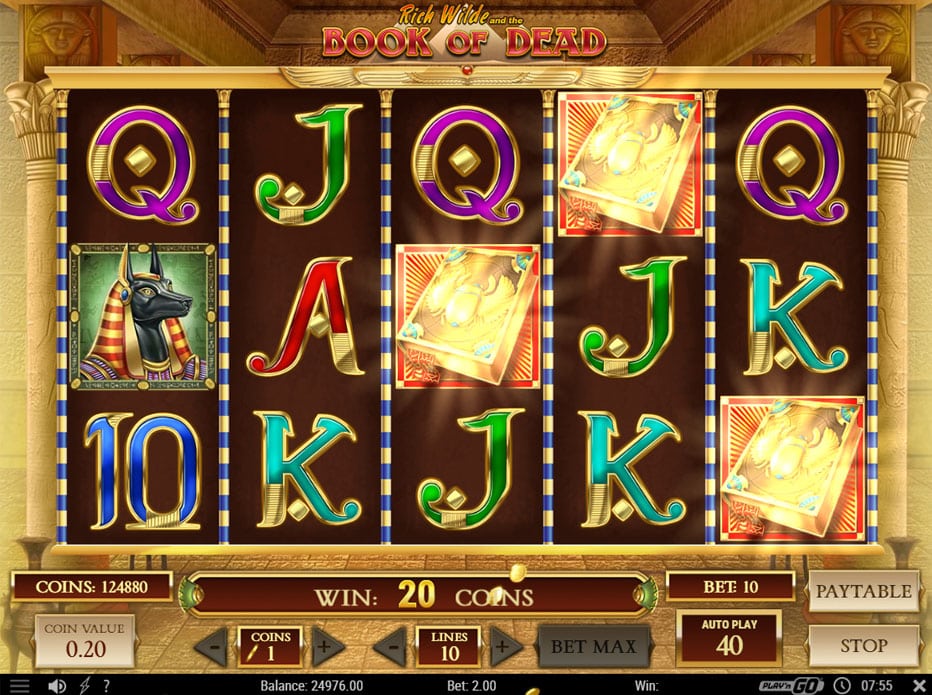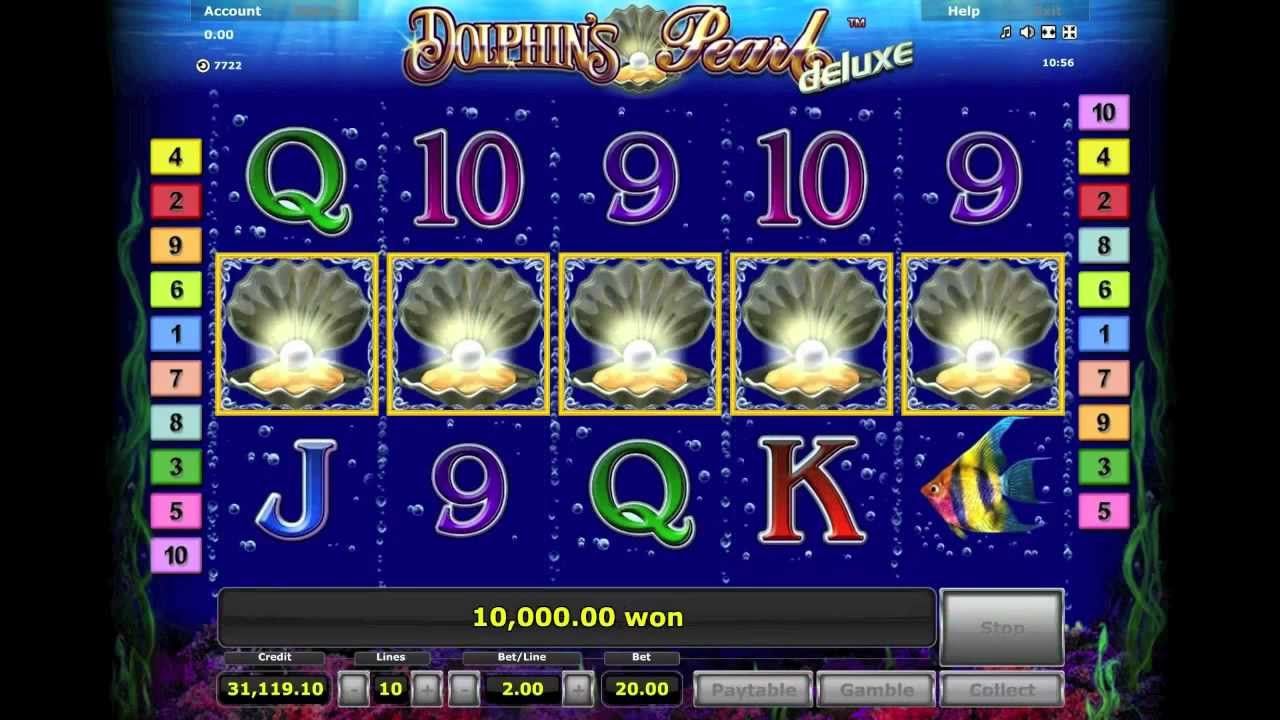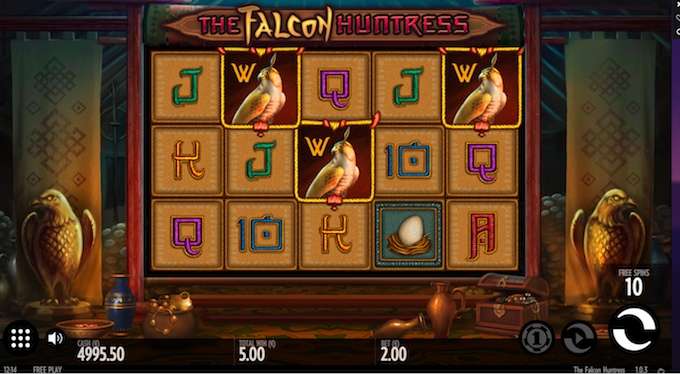 Stacked Free Spins Symbols
The fifth way we have found to activate the Free Spins feature through Scatters symbols are the Stacked Free Spins Symbols. In some games, the aim is to literally fill the whole screen with stacked free spins symbols. Spontaneously as a player, hitting the free spins feature this way feels completely random. Now, you might think: Shouldn't it always feel completely random? Well no, sometimes we want the randomness to feel predetermined! In the end, feelings and faith are not always equal to effect and facts. These slots are of course just as random as other slots.
Here are some great slots to try if you like to hit those stacked free spins.
Hold your Horses from Green Tube – Where when you fill up the first reel with a stack of Bonus symbols, the reels respin until you add no more bonus symbols or until you have filled it up completely.
Showdown Saloon from Microgaming and Fortune Factory Studios. The Free spins start when you hit either 3×3, 3×4 or 3×5 stacks Free Spins symbols.
Ninja Ways from Red Tiger Gaming where the Free Spins Feature is activated after getting five or more free spins symbols.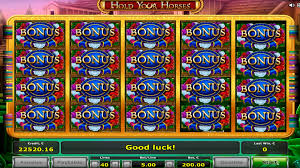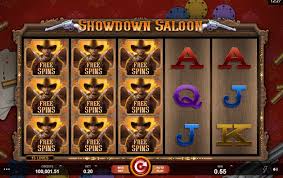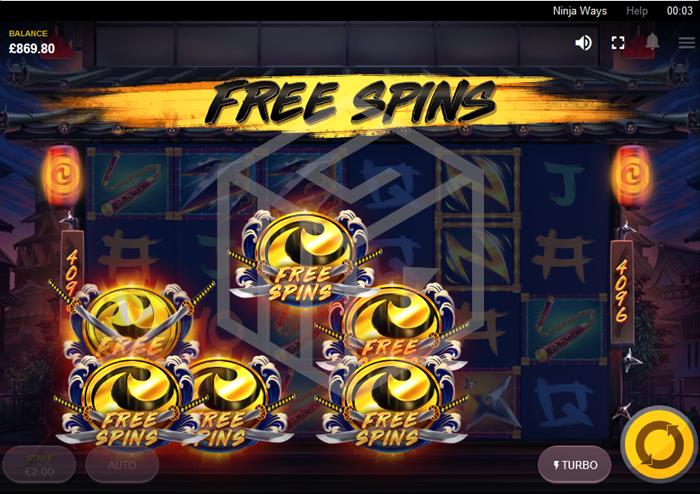 Collection Free Spins
Guaranteed Free Spins! That is one thing every Slot player wants to hear. However, as always, there is a catch, and that is that you can never get the feature on your first spin. It is literally impossible. However, when you have caught and collected the symbols, the catch is no longer a problem.
One of Slotmad's all time favourite Slots when it comes to collection based free spins is Scrooge from Microgaming. Based on the classic novel, A Christmas Carol, by Charles Dickens. In this game,  you start on the first of December. Every win will either get you one day closer to Chrismas Day or One more Free Spin. The total amount of collected Free Spins will then be paid out when you reach the 25th of December. The hit rate in this game is quite high, and it feels like close to every other spin you will get a win.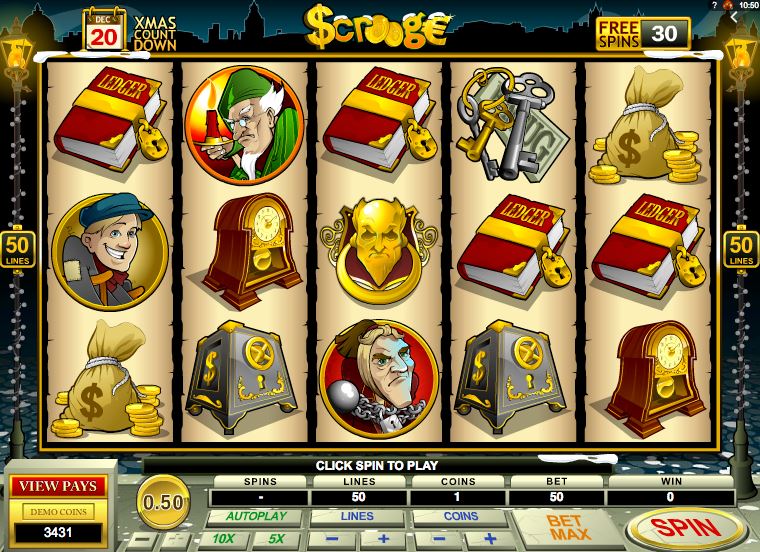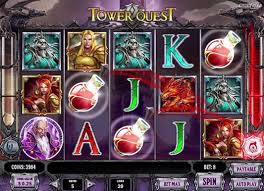 Another special slot is Tower Quest from PlaynGo. In this Online slot, the idea is to collect Mana or Health potions and once filled up the free spins features will start. It is a slot very similar to Heartstone, a card game from Blizzard.
Other Unique Ways of getting into the Free Spins Feature
We hope you have learnt a lot about Scatters and Bonus symbols, as we will now move into the more obscure ways of getting into the free spins.
Wins in a Row
In some avalanche slots, the idea is to get as many reactions as possible and if you manage a certain amount, you are in the free spins. Examples of slots that work like this is Crystal Forest, where you need to win four or more times in a row. This will award between 7 and 50 free spins depending on how many chain reactions occurred. Seven are awarded if you hit four reaction and if you make it all the way to eight wins in the same spin, you've got the maximum of 50 free spins heading your way.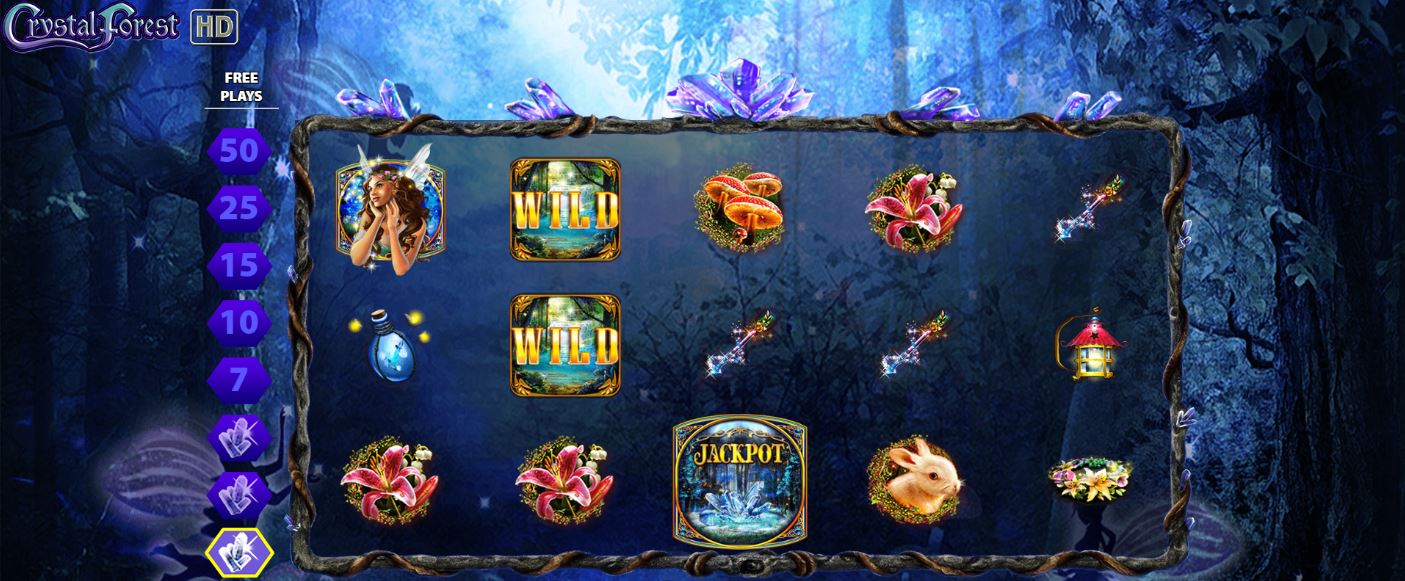 Special Symbols
Other games have a surprise feature to get into the free spins. In many Yggdrasil games, for example Vikings Go Wild, there is a Chest present which can land on the fifth reel. If this chest hits, you get a random spin where you can win Coin wins or activate the Free Spins right away.
In Fire Fly Frenzie, a five reel slot from PlaynGo, the aim of the game is to land the Fire Fly on the Moon to trigger the Frenzy Spins. Yes, we understand how weird that sounds. It is not as weird though.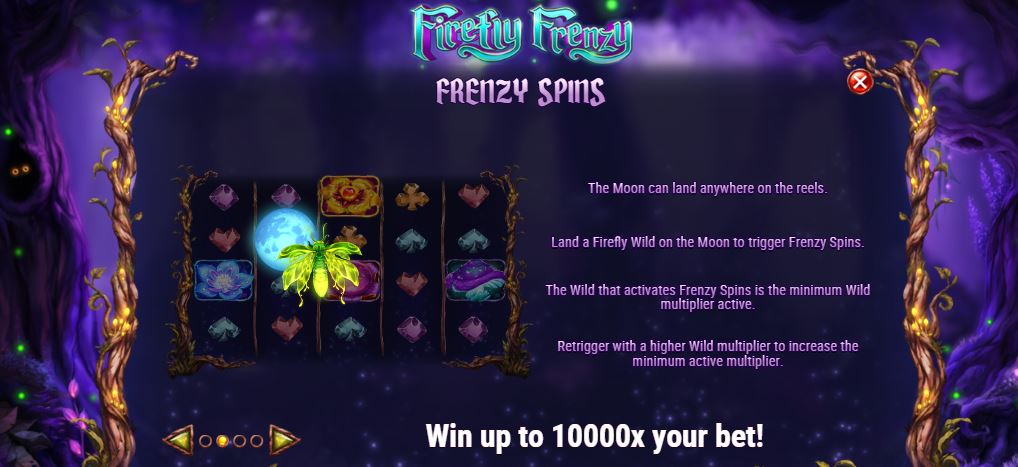 Conclusion
Wow, before we started writing this article, we didn't realize how many different "Scatters" there are out there. We started discussing, and then just more and more examples of different ways of getting into the free spins were brought up. So many in fact that we had to make a post about it, and we probably still forgot a few.
We all get disappointed when we get three Bonus Wheel symbols on the first three reels in Gonzo's Quest, only to notice that they were not on a line and you're paid nothing. But remember, whether your Bonus symbols do not line up, you miss your third scatter or the Fire Fly doesn't land on the moon; It is not because of the Game, it is because of your bad luck. you wouldn't have gotten the free spins anyway.  In the end, we all have our favourite way of getting into the free spins feature. Play the slots you like most and if there is a way that just gets on your nerves too much, stay away from that slot!
We suggest signing up at and trying out Scatters Casino, because with that name, they should definitely be the experts on this subject!
What to check out next at Slotmad!
If you like to play (or watch) slots and enjoy discussing all sorts including the state of the latest slot releases etc then join in with us on twitch. We'd definitely love to have you along.
Find out more here:
Take a look at this article: Best Casino Rewards
Check out some more of our News and Review of other Red Tiger Gaming slots: