It's a new month, with loads of new releases. So as we did last month, and every month going forward, we'll be telling all you wonderful people our opinions on what we thought was the best and worst games we've played.
Below you have Boss Man Andy and Princess SlotMad Sharon's Pigs and Picks.
Agree? Disagree? Join us on the Stream and let us know what you think!
Boss Man's Pick and Pig of the month
This was an easy Pick and Pig for me, even though I really didn't want the pig to be the pig!
Pick of the month
Superheat.
What a game.
They've taken some of the most exciting bits from the likes of Reel Steal (and a bit of a homage to that graphically of course) and Hotline.
The video says it all.
Give it some spins – you really want to hit the free spins round with a modifier or two to see the true potential of the game.
I love it!
Pig of the month
Crystal Sun.
I'm somewhat reluctant to pick this one because it's a complete blip for an otherwise almost flawless game provider.
That may actually make me judge it more harshly than I otherwise would. I'm also not a fan of the game that this one is influenced by so that doesn't help.
Sorry Play n Go but this one's not for me.

Princess SlotMads Pick and Pig of the month
This was a hard one for me. There have been so many great games out this month and trying to narrow it down to one is just really hard!
In the end, I decided on two Picks and no Pigs. I honestly couldn't find a game that I really didn't enjoy, and faking that I hated something that much just isn't my style.
So my picks are…. Drum roll, please….!!
Devil's Number from Red Tiger.
This one, I loved. The graphics, the theme, the way the bonus round plays. The lot.
The way this played out was engaging and kept you wanting more. Also, I'm binging Supernatural at the moment so it fits in nicely with my TV time! The bonus with this game, that it was something different outside of gunslingers, fruits, and fairies!
Play it to get into that bonus round and you'll see what I mean!
The Devil's Number review is up, so go have a peek here and a play to see what you think.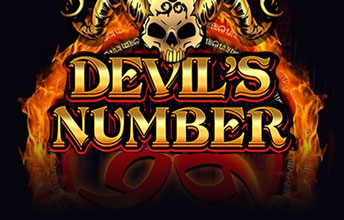 Dead or Alive 2 from NetEnt.
For anyone who's read the review, and there's no reason why you shouldn't have, we all know I wasn't the biggest fan (I really did not like it at all!) of the first DOA. The only way I could manage playing was through the Blitz on Casino Heroes.
And then the second one came out. Oh, my giddy aunt! The base game loved it. The background music loved it. And that bonus round. A bonus round that you felt worth playing. In case you didn't know, progressive multipliers are the love of my slot life! This one basically has it all!
The Dead or Alive 2 review is up here, so give it a read and play.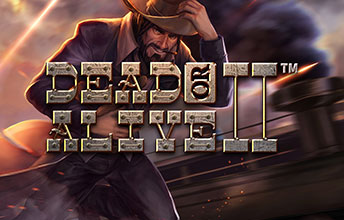 What do you all think? Our Picks and Pigs, love them, hate them?
Give us a follow on our Twitch Stream and let us know what you think!
Give us a follow and see our Slots Streaming and Big Win Videos through any of these links:
SlotMad Streaming Page
SlotMad Twitch Channel
SlotMad Youtube Channel