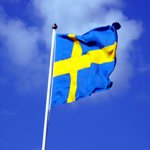 Looking for a new Scandinavian casino that you can trust?
Well, it's not like you're not spoilt for choice but there's a new casino in town that may be up your street.
Unlike the majority of Swedish or Scandinavian casinos Scandic casino has opted to go with Cryptologic slots games.
That means you have the likes of SpiderMan Revelations with the Marvel pooled jackpots to play on.
I expect they'll be expanding their game provider selection soon in line with most other Swedish Casinos.
More news as it happens.
What to check out next at Slotmad!
If you like to play (or watch) slots and enjoy discussing all sorts including the state of the latest slot releases etc then join in with us on twitch. We'd definitely love to have you along.
Find out more here:
Take a look at the info on our Casino Stream page
Youtube casino and slots streaming home
Twitch casino streaming home page
Check out some more of our News and Review of other Red Tiger Gaming slots:
Muse Wild Inspirations from Netent