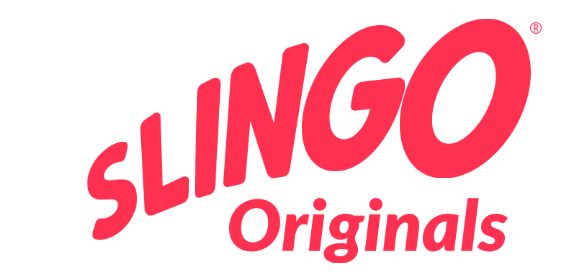 Slingo was first invented and introduced in New Jersey back in 1998. It did not start growing until 2015, when the Slingo trademark was sold to London based company Gaming Realms. Since then, it has been co-branded with many other larger British trademarks. It has also started appearing on more and more Online Casinos. We think it is time Slingo, being the bastard child of Slots and Bingo, deserved a mention here at Slotmad.
"Once you go Slingo, you don't go Bingo"
No, unfortunately, or perhaps fortunately, this isn't the tagline of Slingo. (Should the owners of Slingo want to use this tagline, feel free to contact us!). For us, Slingo takes the boring part of Bingo and replace it with the exciting part of a slot machine.
How does it work?
The game is played with a 5×5 bingo card, with a one line slot below. There are 15 numbers on each reel, together with extra Wilds (Slingo's), Super-Wilds (Super-Slingos), Free Spins and Blanks. Playing one round of Slingo consists of buying in for the set Card price. Depending on which Slingo game you are playing, you will start with either 10 or 11 spins. The name of the game is then to collect your numbers and getting five in a rows, just like in Bingo.
If you haven't collected the full card at the end of your spins, you can choose to buy extra spins. You can also choose to collect and try again, but who can resist the urge to have one more go? The cost of one extra spin depends on how many Slingos you have collected and how many numbers are left. Therefore, if you buy one more spin and hit a number, the next spins will cost more.
In the end of the game, the number of Slingos and other things you have collected are added and paid out.
Different Slingo's
There are quite a few different Slingo versions, each with a slightly different twist. In showdown saloon for example, each spin you receive five cards forming a poker hand. If you hit any of the winning hands, your win go up. As you collect Slingos, your multiplier increases. In the end after your 10 spins, your winnings are multiplied and paid out. Buying extra spins when you have collected a good pot can be very lucrative. It can also spell doom for your balance, so proceed with caution!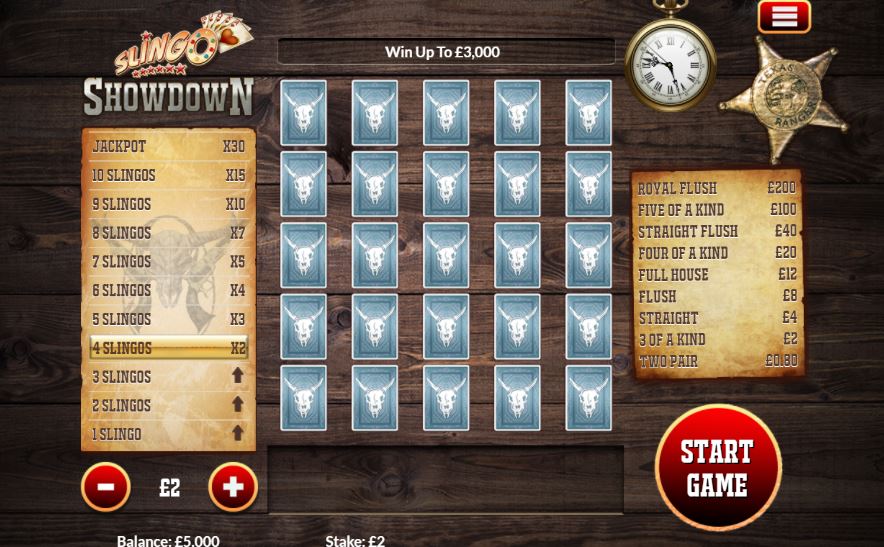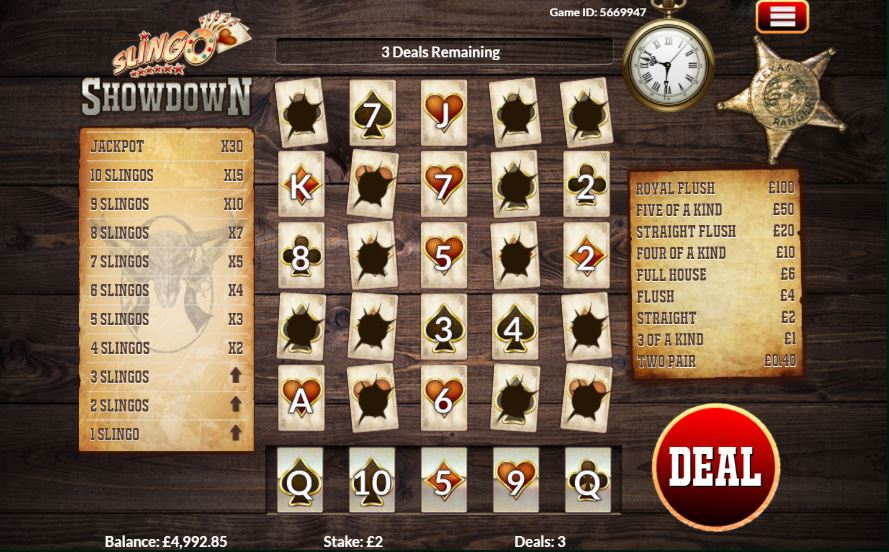 In Slingo Fortunes and Deal or No deal, you get to choose a Envelope or a Box. If you get four or more winning lines you will be offered a deal.  In the Extreme Version, it is all about the Slingo lines. If you hit the Full house, you win 500x your bet!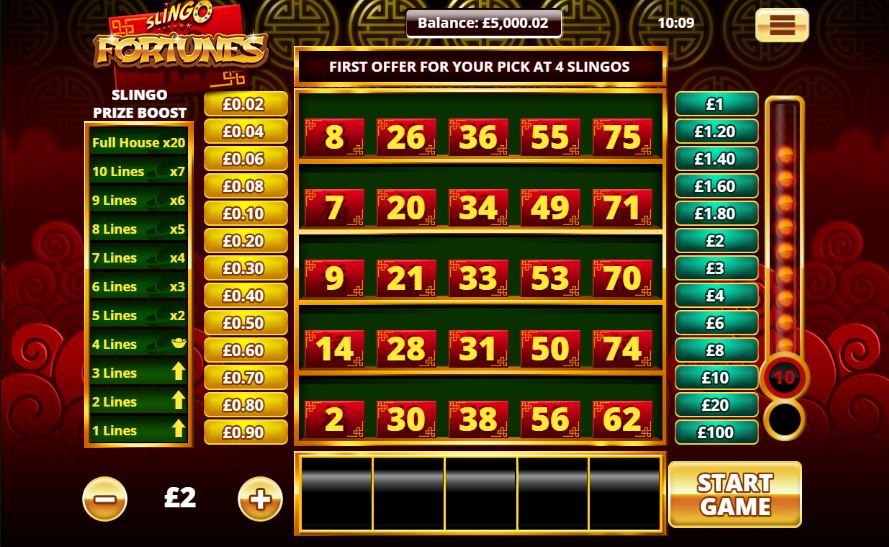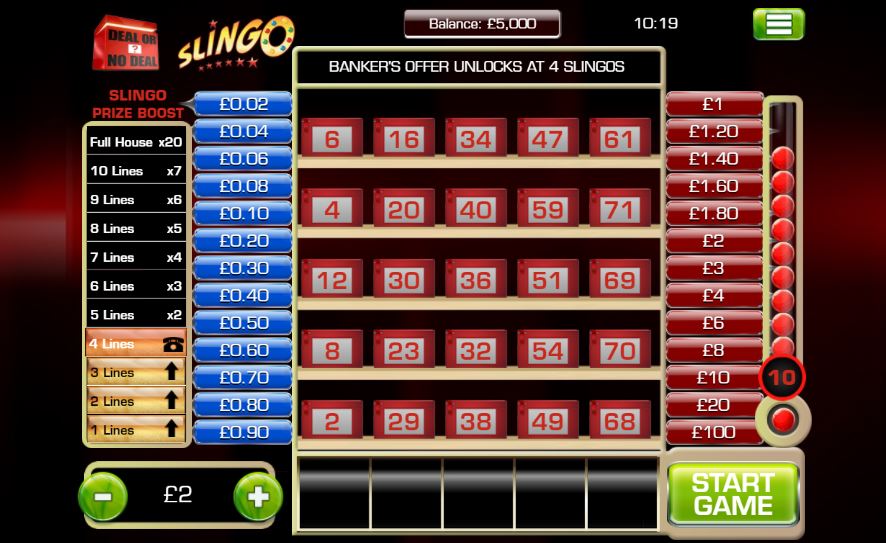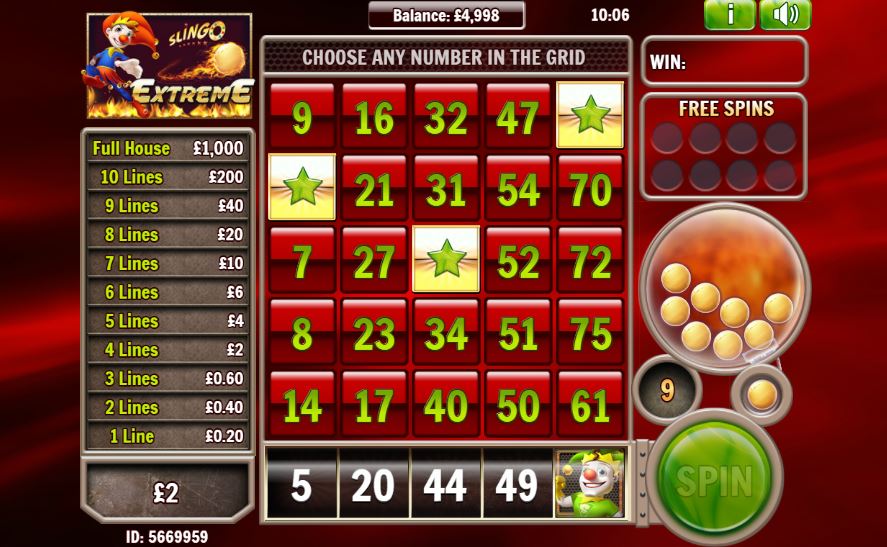 Co-branded Slingo's
Outside of the above, there are many other versions made together with famous British and American trademarks. These Slingos are often slightly differentiated from each other, but built around the same basic idea. There is the 5×5 bingo card, the one line slot as well as 10-11 spins. Then comes the differences. For example in the Britain's got Talent version, you start with 11 spins and you can collect up to four extra free spins.
In this game, you can win up to 200 times you bet! If you manage to collect several of the wild scatters on the same spin you win extra prices as well.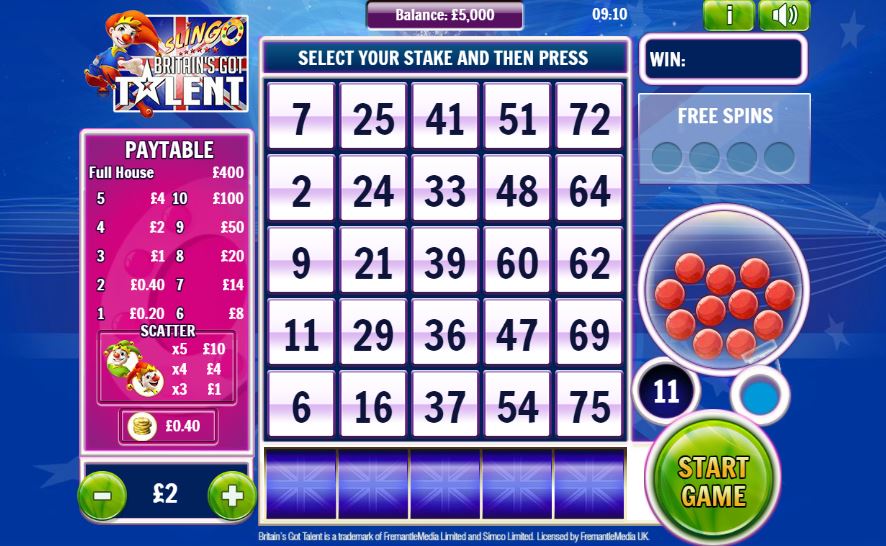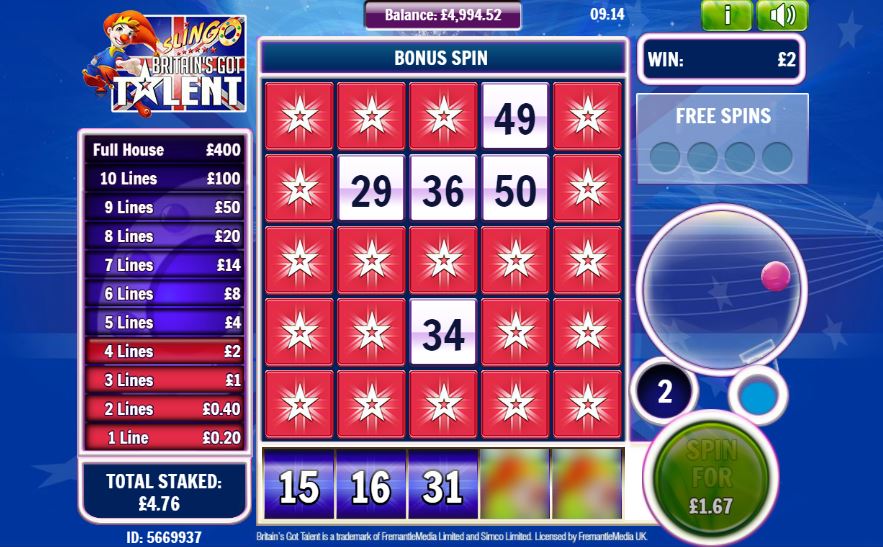 In X-Factor, there is an additional symbol on the reels where you can earn "X-Factor Auditions". If you collect all nine, you are golden. Stake levels range from €1 to €100. Therefore, whether you are a small player or a big whale, there's action for you.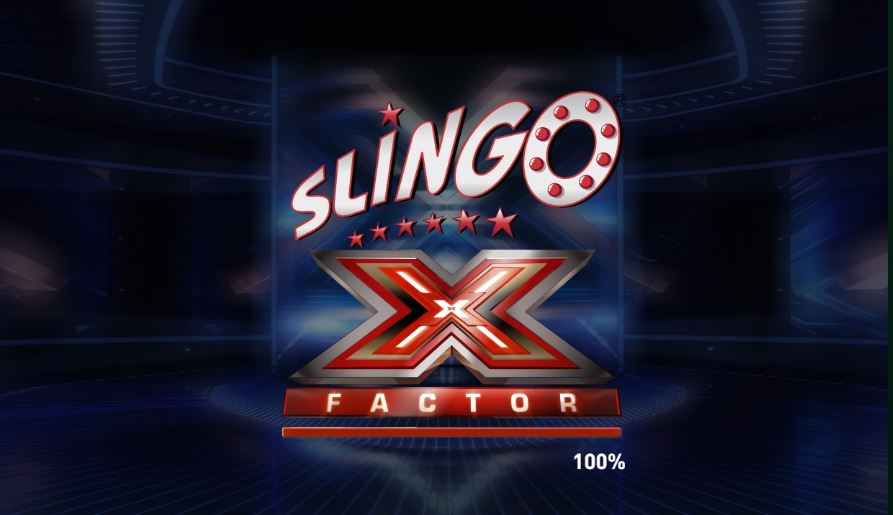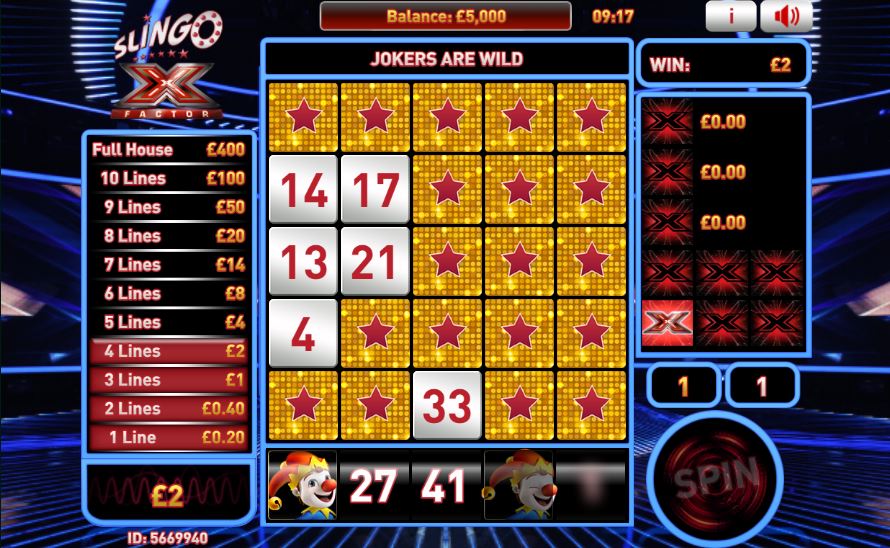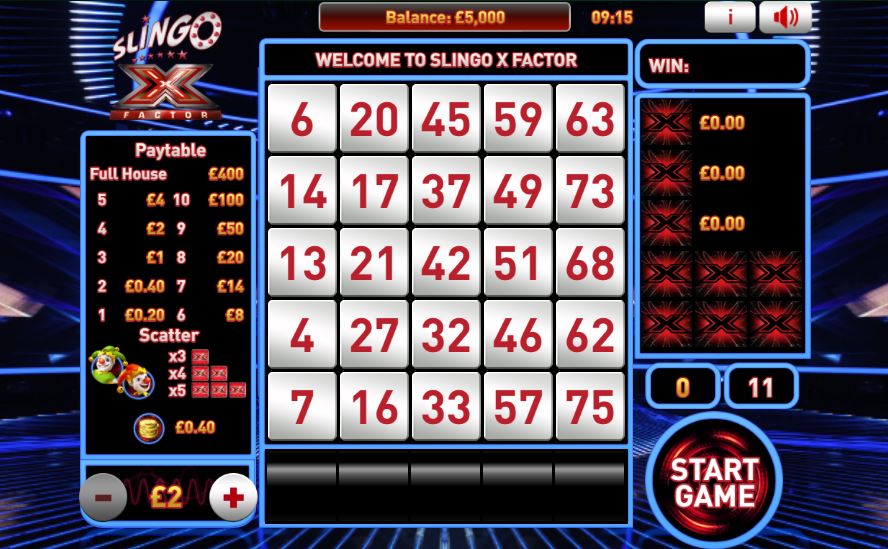 Then there are even more TV-Shows from the UK which have their own Slingo versions. These include classics, such as The Chase and Deal or No Deal. They have even made a version of the everloved slot machine Rainbow Riches!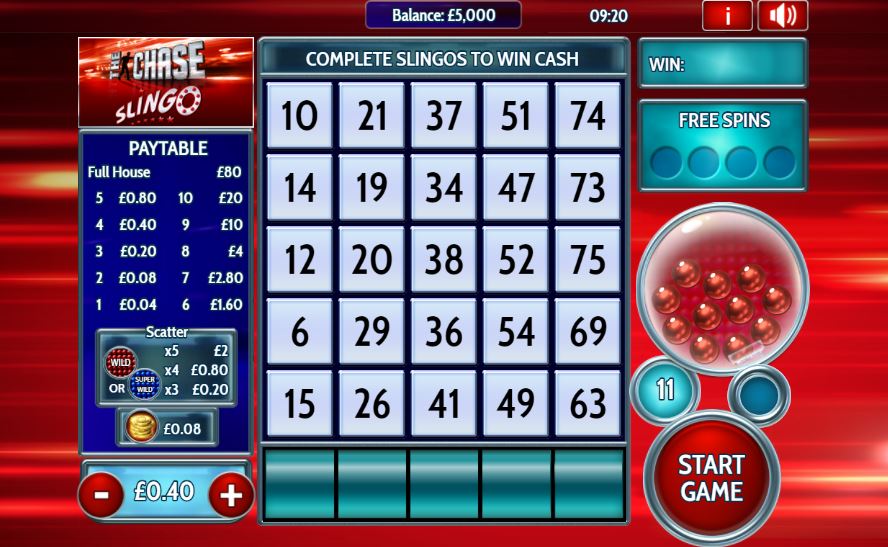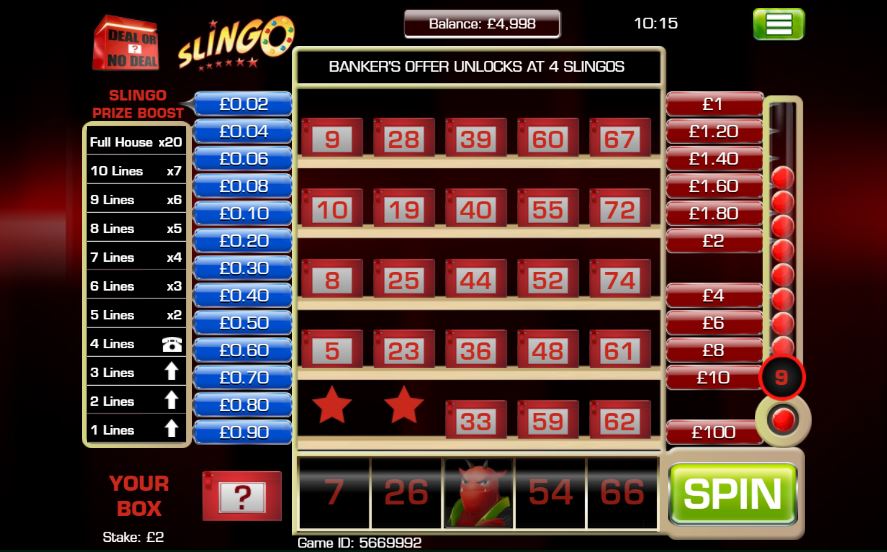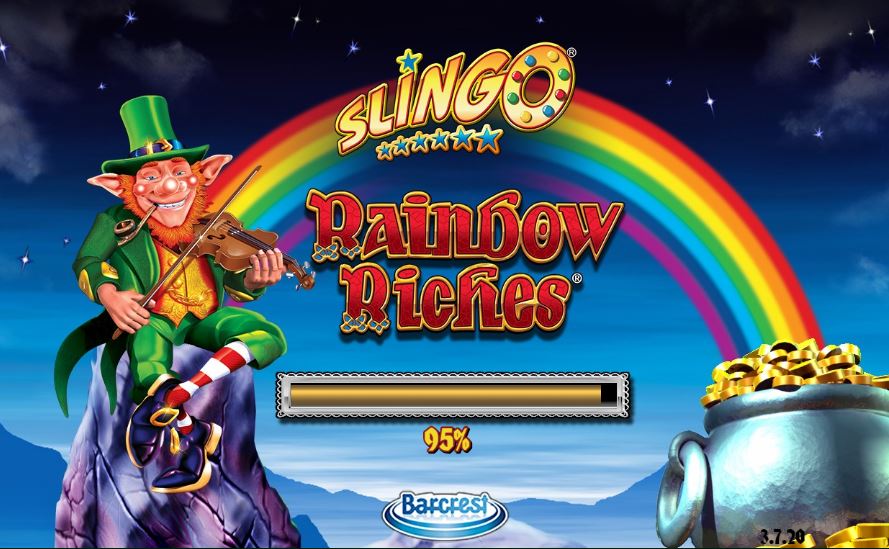 If you haven't tried out Slingo before, we suggest you give it a shot at either Vera & John or InterCasino.
Check out their reviews here:
Vera&John Review or sign up right away here.
InterCasino Review or sign up right away here.