The SlotMad Twitch Casino Store is live.
We're stocking up on merchandise from our friends in the iGaming world.
Stock will change over time of course.
You'll find gadgets, quirky items, hoodies, t-shirts and all sorts of weird and wonderful merchandise.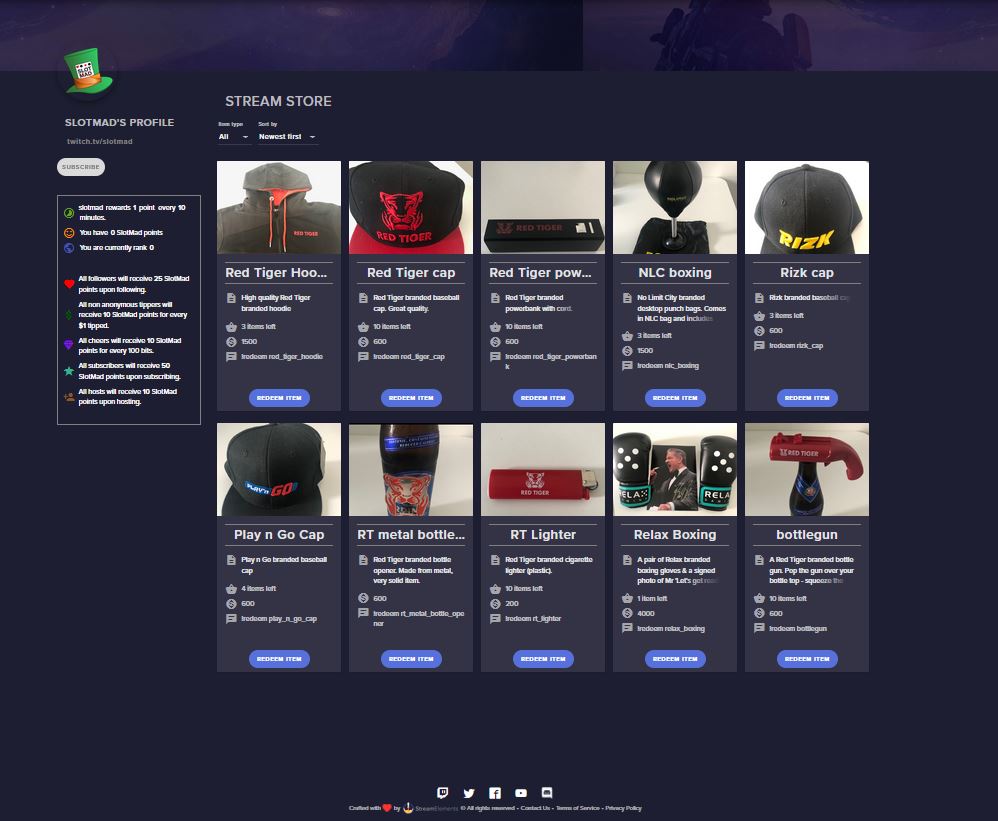 The store is part of our Twitch Casino Streaming. You can find out more about our casino streams on our Casino Stream page.
We're live 3 days a week (usually Monday, Wednesday and Friday) from 1pm. You can find out the latest from the the casino stream page.
To qualify for the items in the store you'll need to join us on Twitch.
You'll earn points for
Watching the stream.
Winning quizzes.
Prize giveaways.
Gambling on the Stream slots and roulette.
Dueling other viewers for points.
Visit the Slotmad Stream Store