SlotMad's Charity for June
For those of you who don't know, SlotMad has decided to run charity donations each month! Head over to the SlotMad Charity page to find out more and how to nominate charities that are close to your hearts.
We've had a fantastic charity recommended by one of our regular SlotMad Stream chatters.
This month we'll be donating to Rob who is raising funds for the Ronald McDonald House Charities.
This is a real team effort with a group of big-hearted lads putting in considerable time and effort to help out the charity. Good work lads!
We are proud to help their efforts.
These guys are building a box kart for the Burghfield Box Kart Charity Bash which is taking place on the 23rd June 2019.    
About the Charity
I'm not a parent. I don't have children. I can't even begin to imagine the pain, panic, heartache of your small human that you promised to protect being poorly. I won't sit here and even pretend that I can even begin to understand the emotions a parent might feel. Then your little person goes into hospital, for whatever that reason may be. I'm guessing all you want to do is be by there side, but hospitals don't always have that kind of space where you can stay while they're in hospital. You don't have the resources to pay for the medical care. You don't know how you're going to cope with the aftercare.
Ronald McDonald House Charity was set up for these parents. In 1974 RMHC created a programme where they could help these families through the difficult times. The charity provides vital support, resources and compassionate care to the children and families who are being helped by the wonderful doctors, nurses, hospitals out there.
RMHC has tailored programmes to urgently meet the needs of each community in over 64 countries and regions across the Globe.
The core programs are:
The RMHC House, where they provide a home environment providing support and resources that keep families together.
RMHC Family rooms, which is a place for families to rest and regroup right in the hospital.
RMHC Care Mobiles, this is dedicated to giving access to health care where the children need it most.
RMHC Grants. This extends the reach and impacts the RMHC can have on people.
What you can do!
This is a phenomenal charity and one that we are extremely happy to be a part of.
If you'd like to help by donating yourself, you can donate directly via Rob's JustGive Page 
You can also donate a part of your winnings from the SlotMad daily giveaways. We're really happy to say that a few of our followers have already donated in this way. Cheers everyone!
Here are a few pictures of the lads progress so far! We will update you with more as we get them and a video of the Box Kart Charity bash when they take part!
The Team!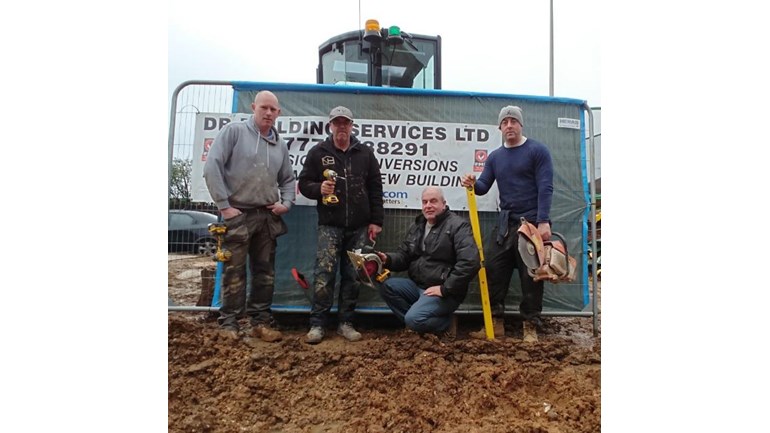 The Kart so far!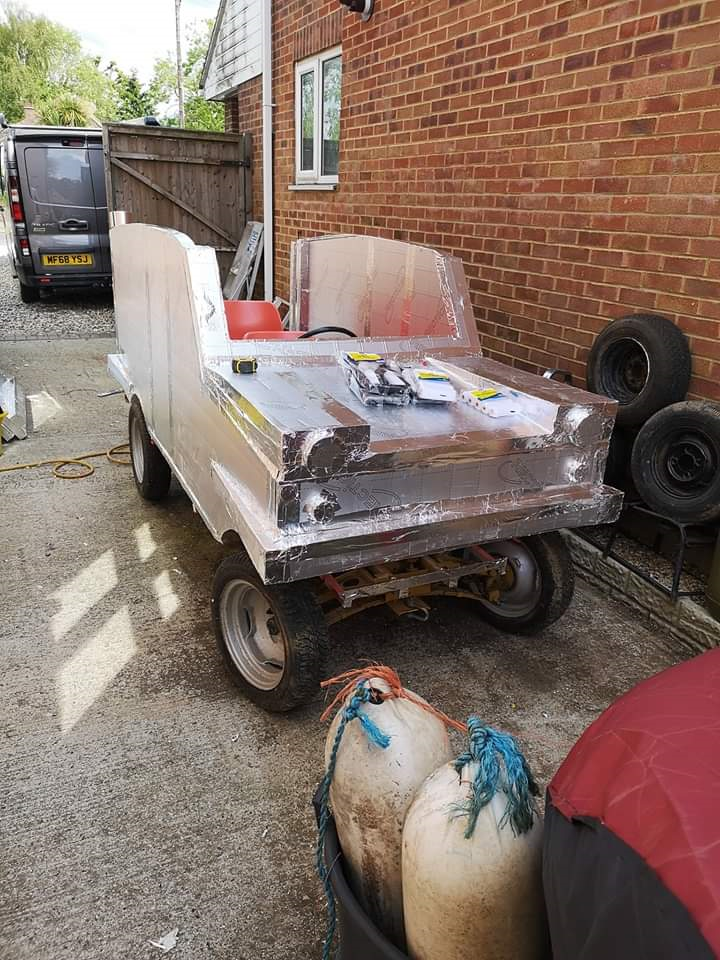 If you would like to suggest a charity that you think would benefit from the SlotMad love, then give us a follow on Twitch and shout out your suggestions, or pop over to the Forum and let us know what you think.
See our Slots Streaming and Big Win Videos on the following channels:
SlotMad Streaming Page
SlotMad Twitch Channel
SlotMad Youtube Channel