Do we really want slots based on cartoon characters? Are there any good examples?
Well, yes, there are some but it's not the easiest subject matter for online casinos.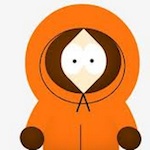 The recent announcement from net Entertainment about their South Park licence for slot games got me thinking about other cartoon based slots.
My initial reaction to the South park news was overwhelmingly negative and I wasn't entirely sure why. It's not like slots are some kind of intellectual pursuit which are ill-served by something so lacking in gravitas as South Park, and I love South Park.
It's probably that I simply think the more serious you make a slot feel the more psychologically engrossed players will become in it.
If that isn't true then why the abundance of slots based on Ancient Egypt, Dark Age Britain and Norse legends? Fairly weighty subjects all of them.
Still there's a big market out there and it's important to cater for everyone I suppose, along with those mentioned already there are lots of Gangster based slots for the male players, even John Wayne has a few different games to his credit and the target market there is, on the face of it, 80 year old men.
Cartoon based slots have a place then, I'm still not convinced that net Ent have put their money on the right horse here, we can only assume it cost a considerable amount to licence this brand and they do have previous form with Scarface unfortunately.
I suppose it's important to look at this in a wider context, even if the South park slot doesn't fly they may have got the rest of the Comedy Central brands as part of the deal. Maybe. I think a Workaholics slot could be fun at least.
So, you're a big brand, you've bought a cartoon licence what can you draw inspiration from?
Well, the good news is there are slots out there that have successfully taken cartoon characters and made great slots from them.
Viz slot:

For those of you not from the UK it's difficult to convey the cultural impact that the Viz adult comic had on the country.
It was, and in terms of brand recognition still is, massive. Irreverent, risqué and at times absolutely hilarious it's been running continuously since 1979.
Blueprint Gaming brought these characters to an online slot and thankfully they avoided what could have been an absolute train wreck through faithful representations of the characters personalities and the clever use of bonuses and feature games.
Players unused to UK Fruit Machines may find it all a bit too hectic but even without the character recognition this is a great slot, with that it's even better.
Give it a spin! Keep an eye out for the fartpants bonus, that's my favourite.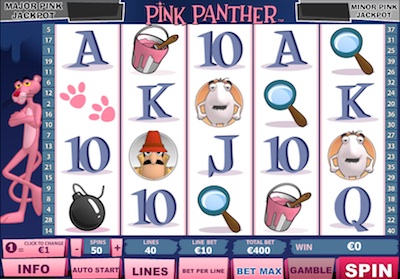 Another slot that is popular in UK pubs and which made its way online.
For me this one succeeds despite its characters, I mean who likes the Pink Panther? It's an annoying arrogant pain in the a*rse and although I haven't heard the bugger speak I'm sure if it did it would speak in French. My disgraceful Francophobia aside the slot is a cracker.
Like Viz the strength lies in sympathetically bringing elements of the show into the slot through features and bonus games. You'll find it difficult to get bored of this and there's always something going on.
Pink Panther slot is available now!
If the South Park slot can match those then Net Ent are onto a winner!
Got any favourite cartoon slots I should try? Please leave a comment.