Sweden was shell-shocked this week of the news the King Carl Gustaf the 16th has removed the Royal status of five of his grandchildren. Only the "Heir and the Spare" got to stay Royal. The worst Grandfather ever award goes to… However, we're not here to talk about the Swedish Royal Family, nor the British or any other Royal family. We are here to talk about the Royals in Slot machines.
Have you never wondered why almost every other slot machine out there uses Ace, King, Queen, Jack and Ten as their low paying symbols? Why is it that? To figure this out, we need to learn more about the history of the Playing Cards. Then we'll travel back to US in the 1890s and the invention of the first Gambling Machines.
The History of the Royals in Playing Cards
The court cards in English packs of playing cards derive from models produced by Pierre Marechal in Rouen around 1565. A pack of such cards is preserved in the museum at Rouen where all four kings in the pack wear a crown over a flat cap, and long fur-lined cloaks opening to reveal stockinged legs. Likewise, the Queens and Jacks are undoubtedly the ancestors of the English pack. The Rape of the Lock by Alexander Pope from 1712, is one of the earliest literary pieces about playing cards and their usage as "Combatants on the Velvet plain".
Behold four Kings in majesty rever'd,
With hoary whiskers and a forky beard;
And four fair Queens whose hands sustain a flower,
Th' expressive emblem of their softer power;
Four Knaves in garbs succinct, a trusty band,
Caps on their heads, and halberts in their hand;
And party-colour'd troops, a shining train,
Drawn froth to combat on the velvet plain.
Royals in Slots – Were they first?
There is an argument around which was the first ever slot machine. Some consider Sittman and Pitt's Poker Card Machine from 1891, the first mechanical gambling machine. It used five revolving drums with 50 card faces. Players would insert a nickel and pull a lever, which would spin the drums. The player then hoped to hit a good poker hand. There was no direct payout mechanism, so a pair of kings might get the player a free beer, and a royal flush could pay out cigars or drinks.
The prizes themselves were wholly dependent on what was on offer at the local establishment. To make the odds better for the house, two cards were typically removed from the deck: the ten of spades and the jack of hearts, thus halving the risk of the player's hitting a royal flush. The drums could also be rearranged to further reduce a player's chance of winning. Responsible gambling and Government licensing hadn't fully come in to effect yet. Brings us back to when gambling came to the internet. Wild, Wild, West…
So what is the reason that Playing cards where chosen? Well the reason is quite simple and straightforward – Familiarity.  In this piece on "What Triggers Gambling?" by Unibo, we learned that amongst other things, Familiarity is a key driver when people get triggered to gamble.
Here are some examples of our beautiful, beloved Royals in action. Gods of Olympus, Pixies of the Forest and Lightning Strike MegaWays all sport our fine Royals. In fact, most Megaways games have Royals.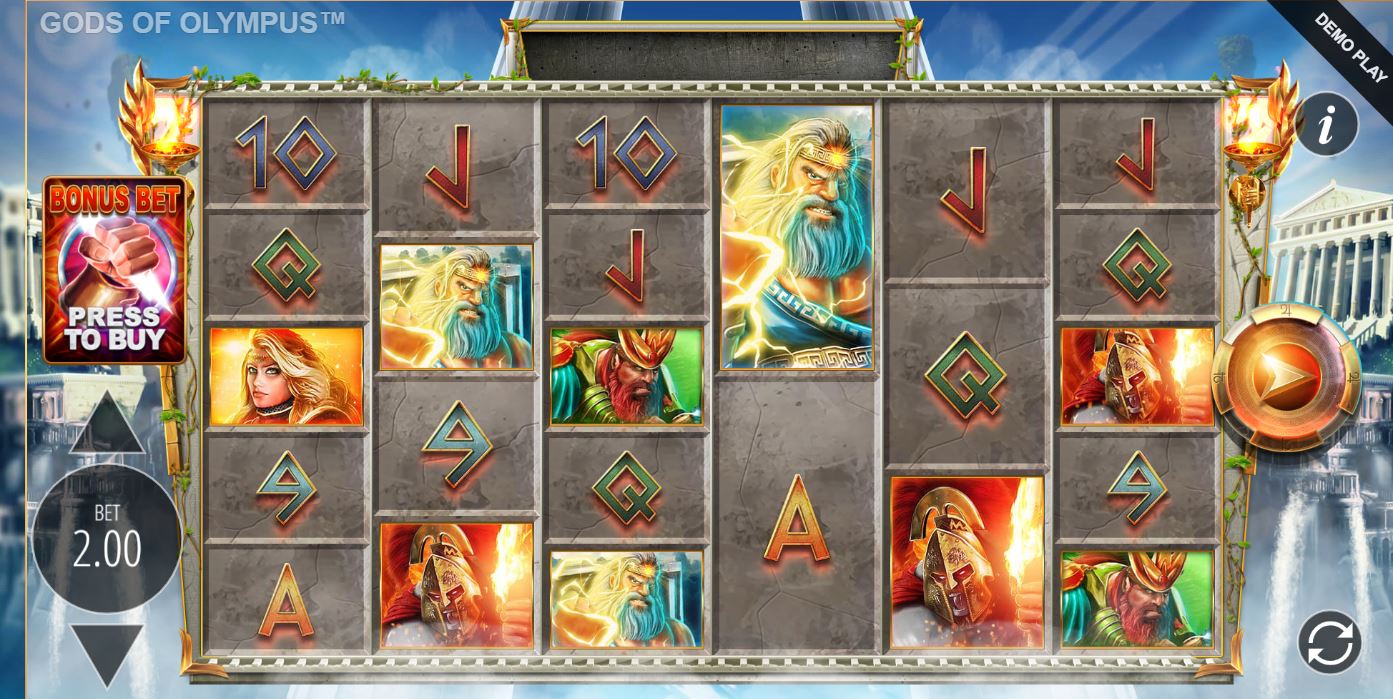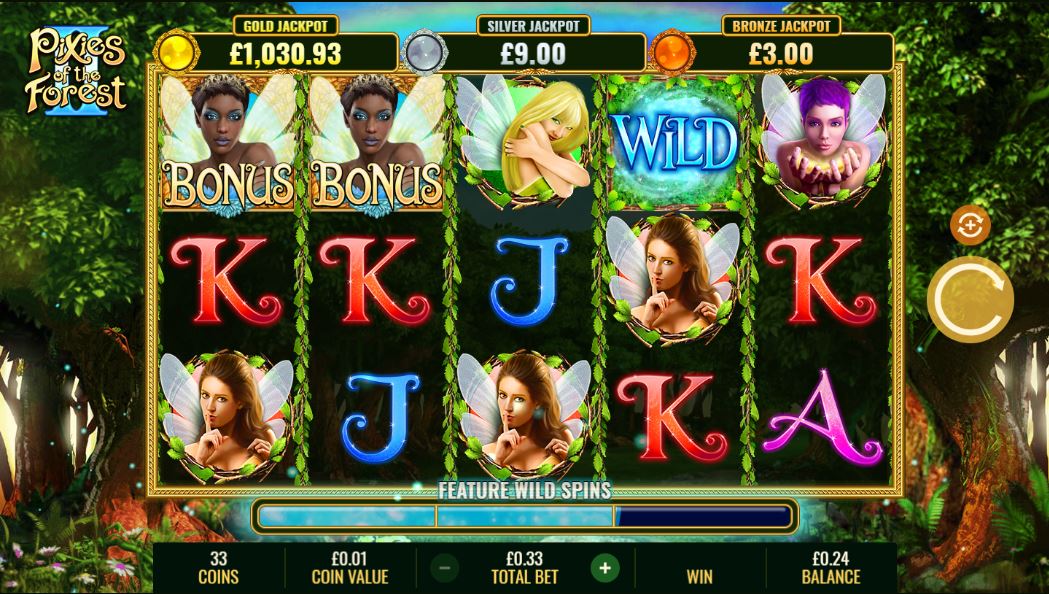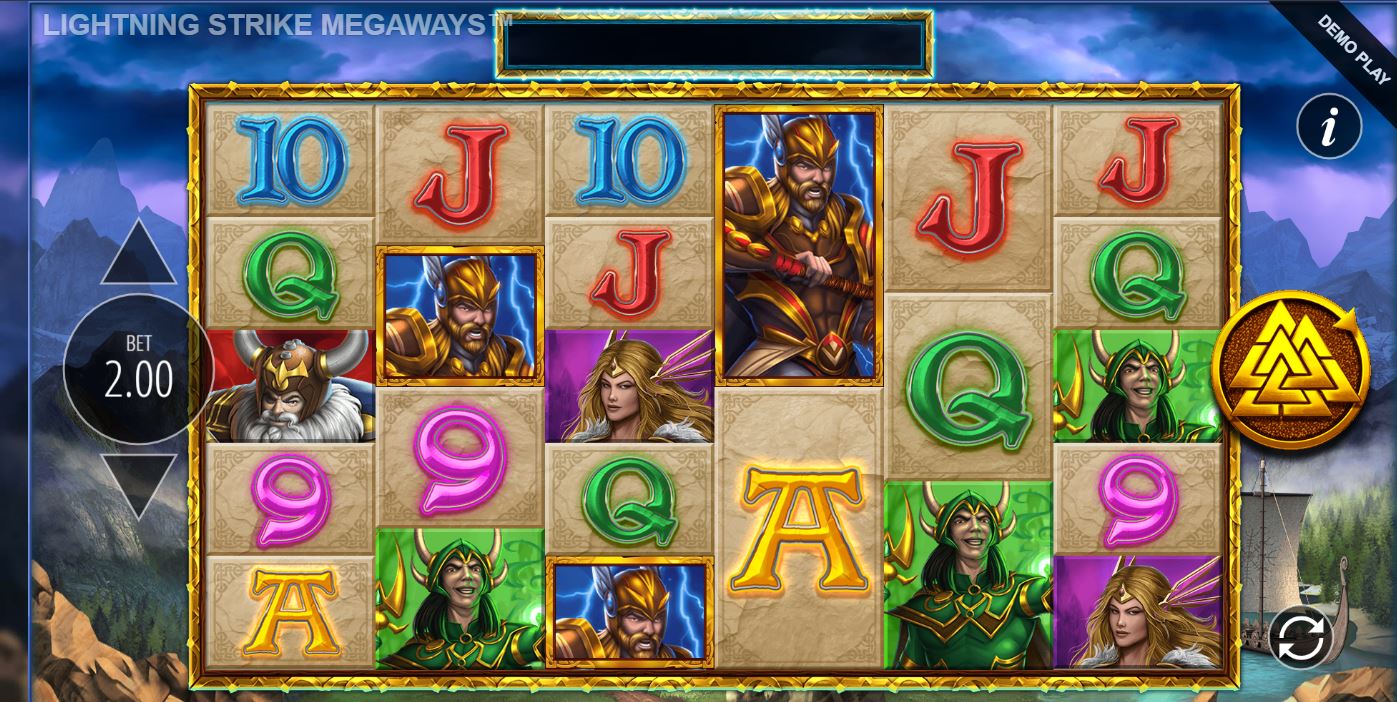 Suit up!
The first ever Slot Machine is also argued by some to be the Liberty Bell, from somewhere between 1887 and 1895. Instead of cards and five reels, it had five different symbols and only three reels.  It used the Suits as well as Bells and Horseshoes as paying symbols. The argument that this machine was the first ever slot machine is that the poker card machine should not be considered a true slot machine as it could not pay out any money but rather physical prizes or drink coupons. Technically, the suits were present on both the Liberty Bell and Sittman and Pitt's Poker Card Machine, so Suits either predates or at least released simultaneously as Royals. Either way, Suits and Royals are both an integral part of Slots, and most likely will be for a long time.
Some game providers have taken it upon themselves to actively never use Royals. One of these are Yggdrasil, where you will not find any of the slots with Ace, King, Queen, Jack or Tens. Their management has often shown a clear distaste for the Royals. We don't know why, but maybe it has something to do with the real Royals of the world.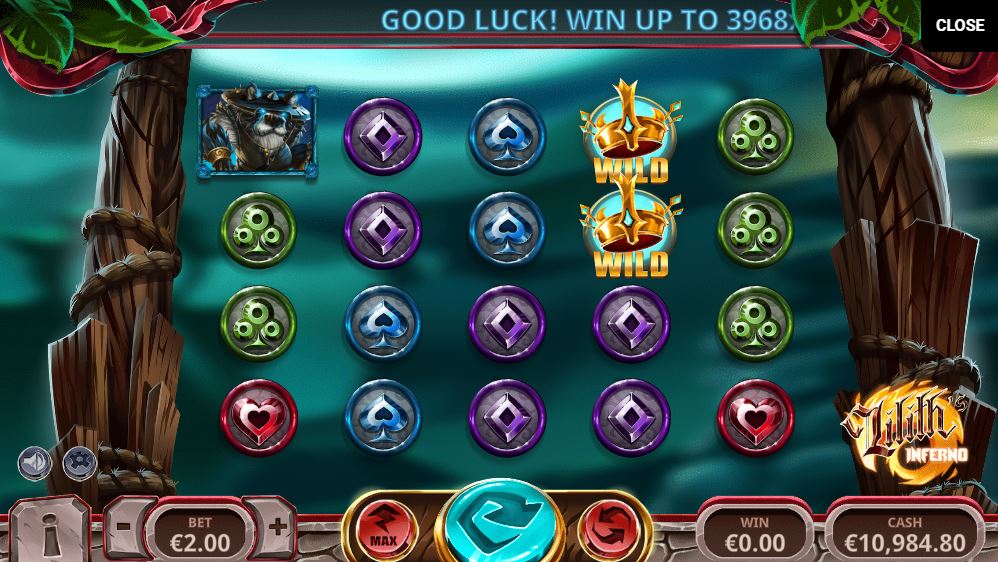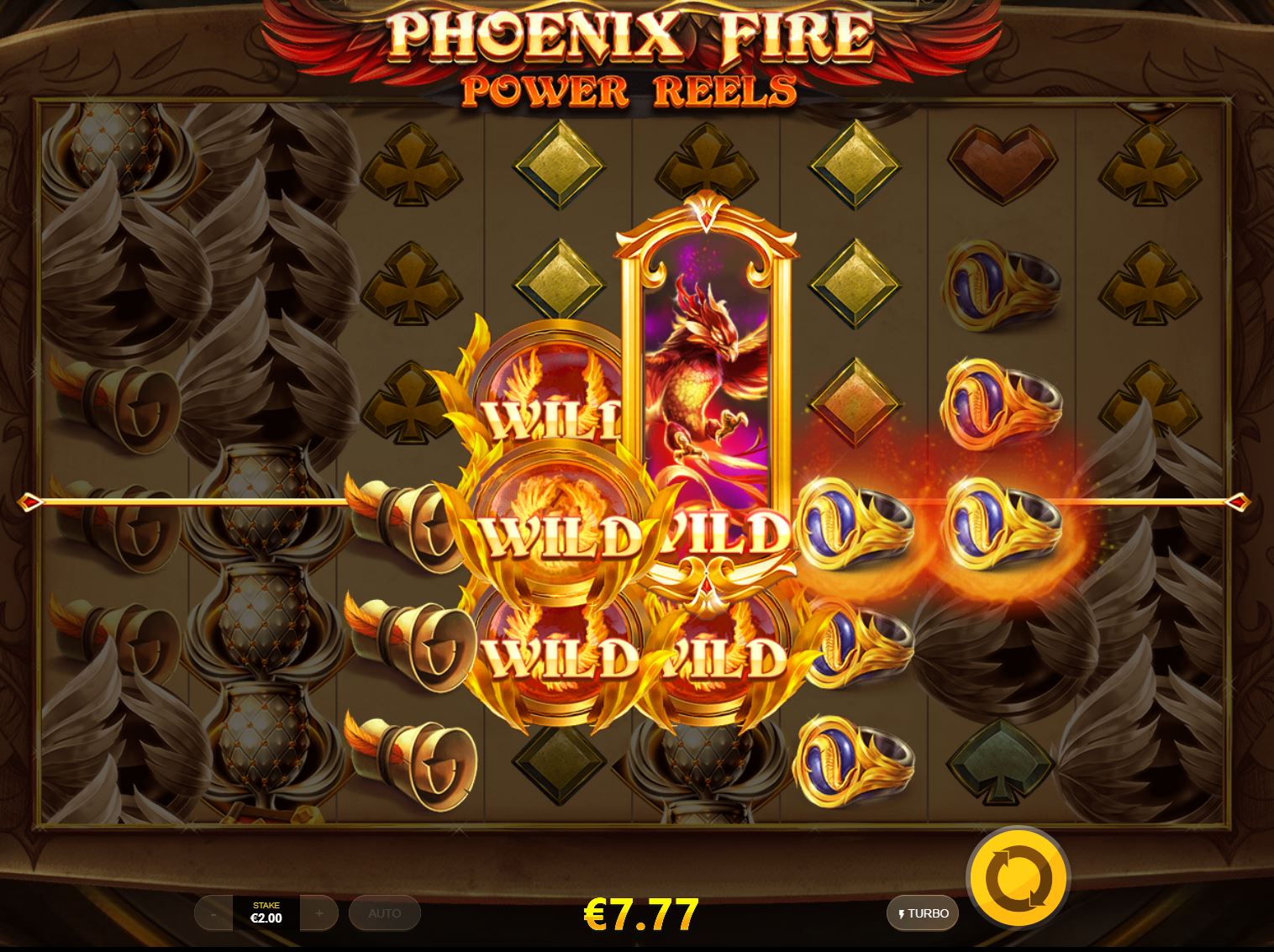 Fruits! They're everywhere!
After the slot machine were invented in the late 1800s, there was a surge in popularity and in 1907, Herbert Mills, a Chicago manufacturer of arcade machines, began production of a slot machine, a knock-off of Fey's Liberty Bell, called the Operator Bell. Mills was the first person to place fruit symbols: i.e. lemons, plums, and cherries on machines. He also coined the term "If Life gives you lemons, that's a win!". Actually, he didn't but it sounds like something he could have said right?
Fruits in Online and Offline slots nowadays look more stunning, but the same fruits are still around today. Cherries, Grapes, Watermelons, Lemons etc… Fun to see that after over 100 years, the classic fruits are still keeping it's place, front and center in the world of slots. Inferno Joker from Play n Go sports some stunning looking fruits.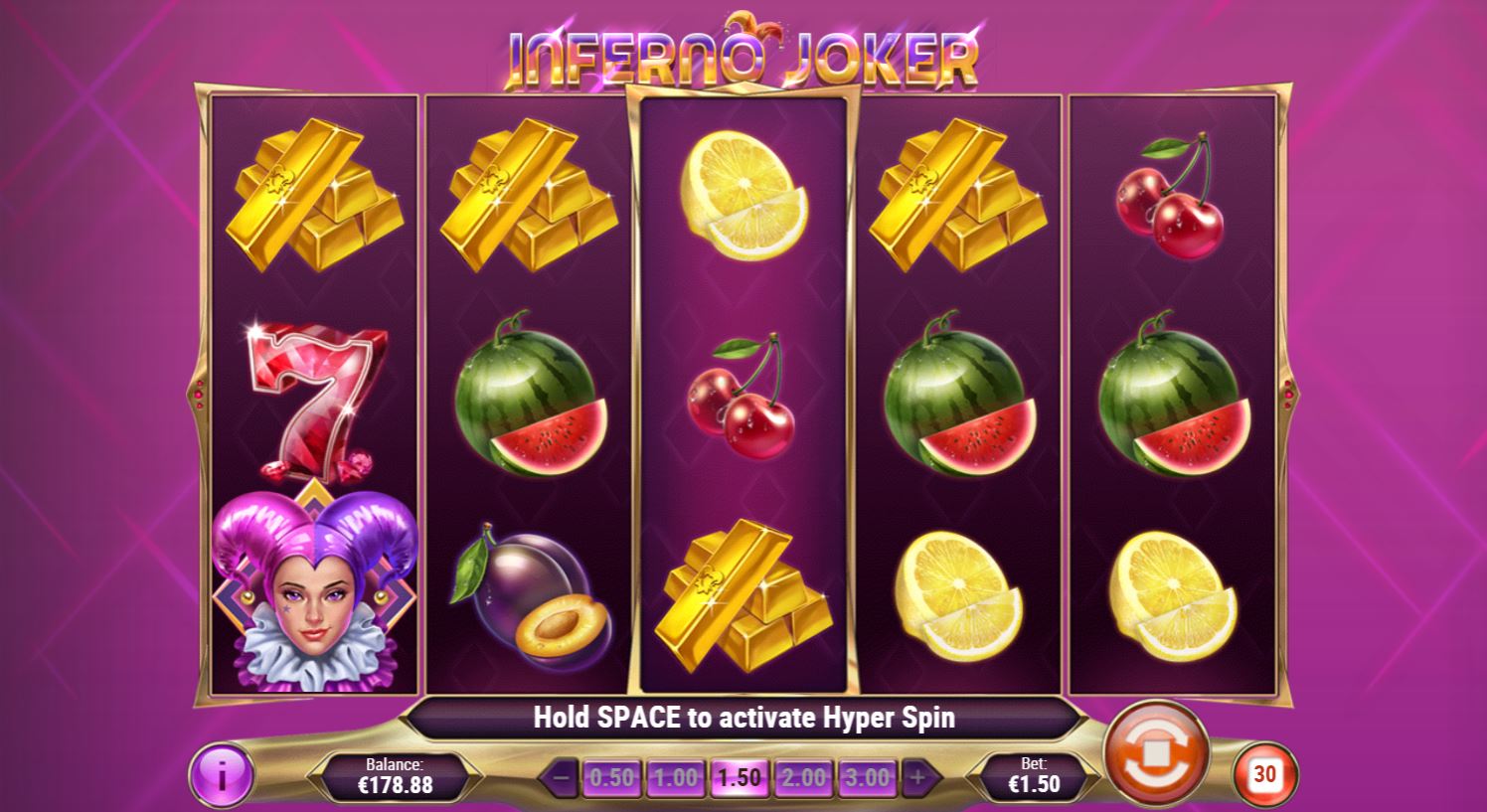 Some games go the extra mile to get new fruits into our hearts. Fruit warp from Thunderkick is one such game with a totally unique game play. Dragonfruit, Kiwano Melon (had you heard this name before?) and Star fruit joins the ranks of Cherries, Grapes and Plums. Check out our review of Fruit Warp here.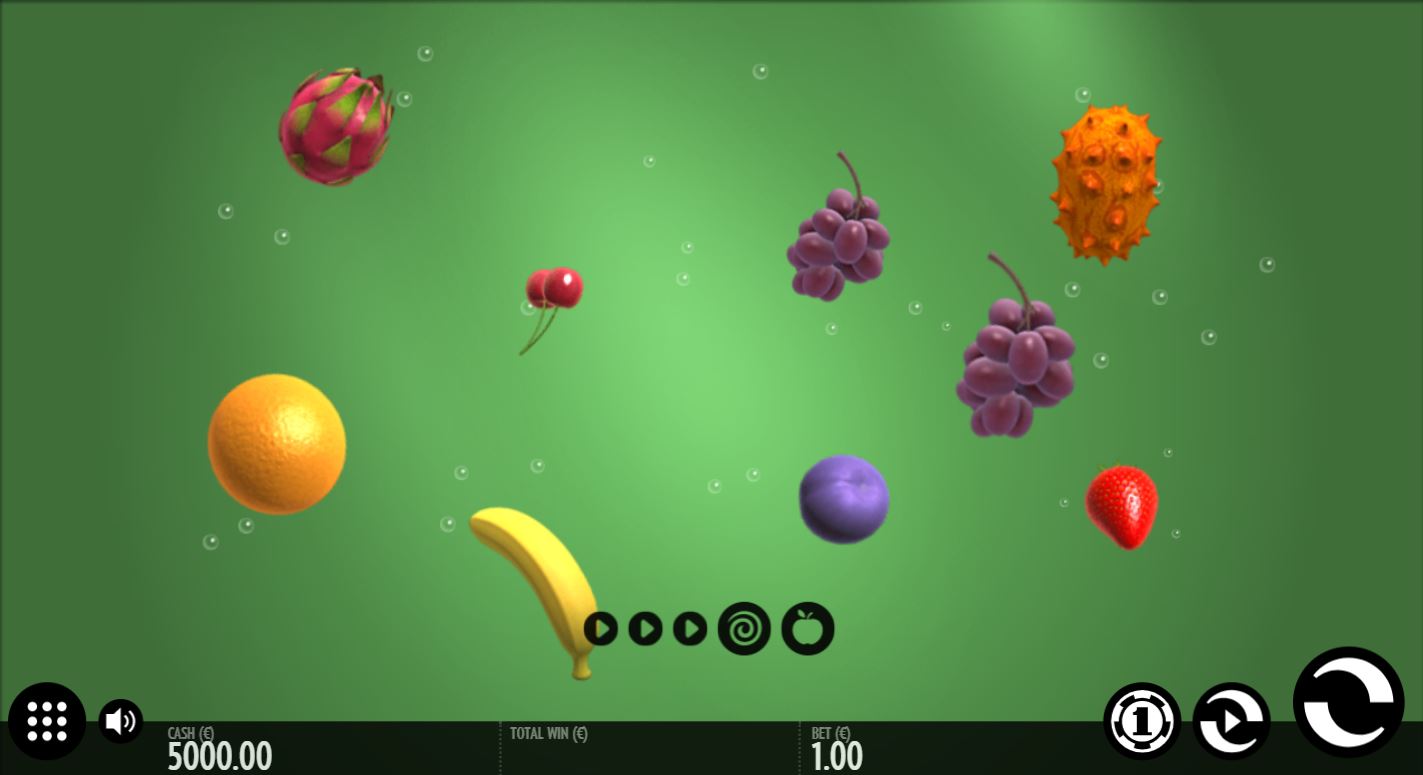 Coins won't get you minted
Soon enough, the Coins made their appearance in landbased slots, because what is more indicative of a win than coins?  However, coins are almost always low paying symbols, so you're not getting a withdrawal from them any time soon. Unless you have some mad multiplier going in a Megaways game or similar. We cannot think of one that has coins as low paying symbols.
Want some Win-Both-Ways action with coins? Miss the good old days when Arnold Schwarzenegger could barely speak English? Have a look at Conan the Online Slot from Netent, released this year.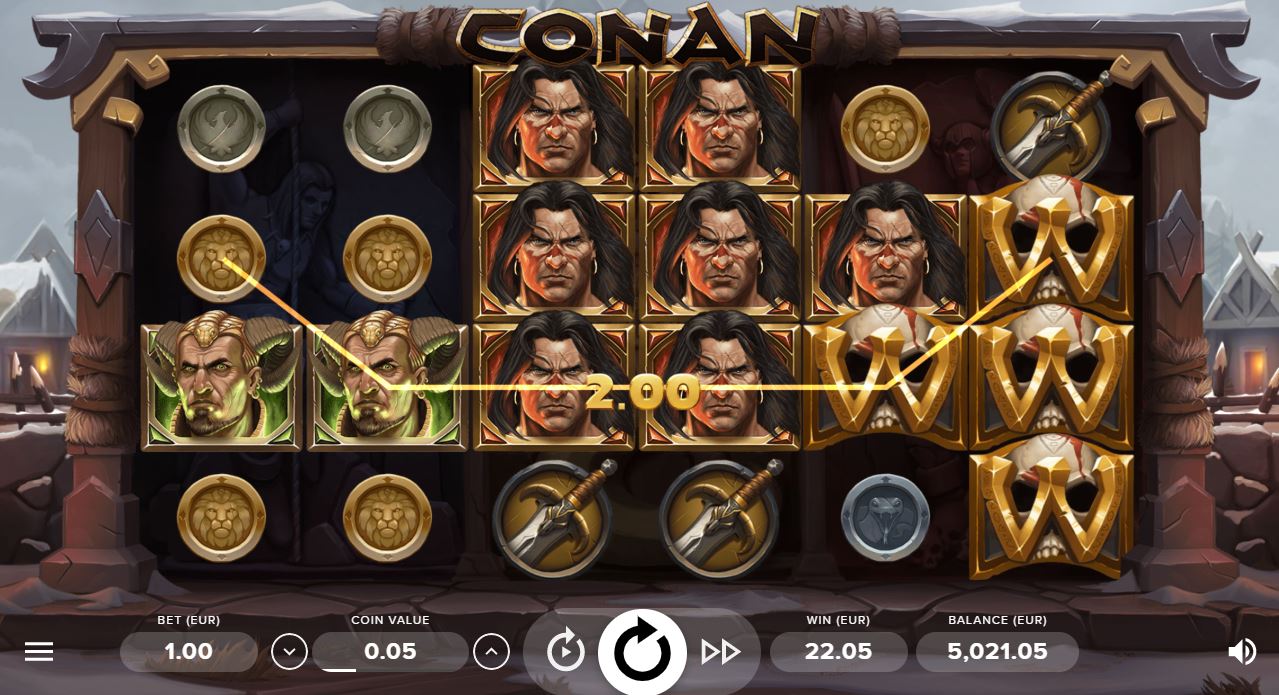 Vikings go Wild and Vikings go Berzerk from Yggdrasil are two examples where coins have been favored over the more classic Suits and Royals.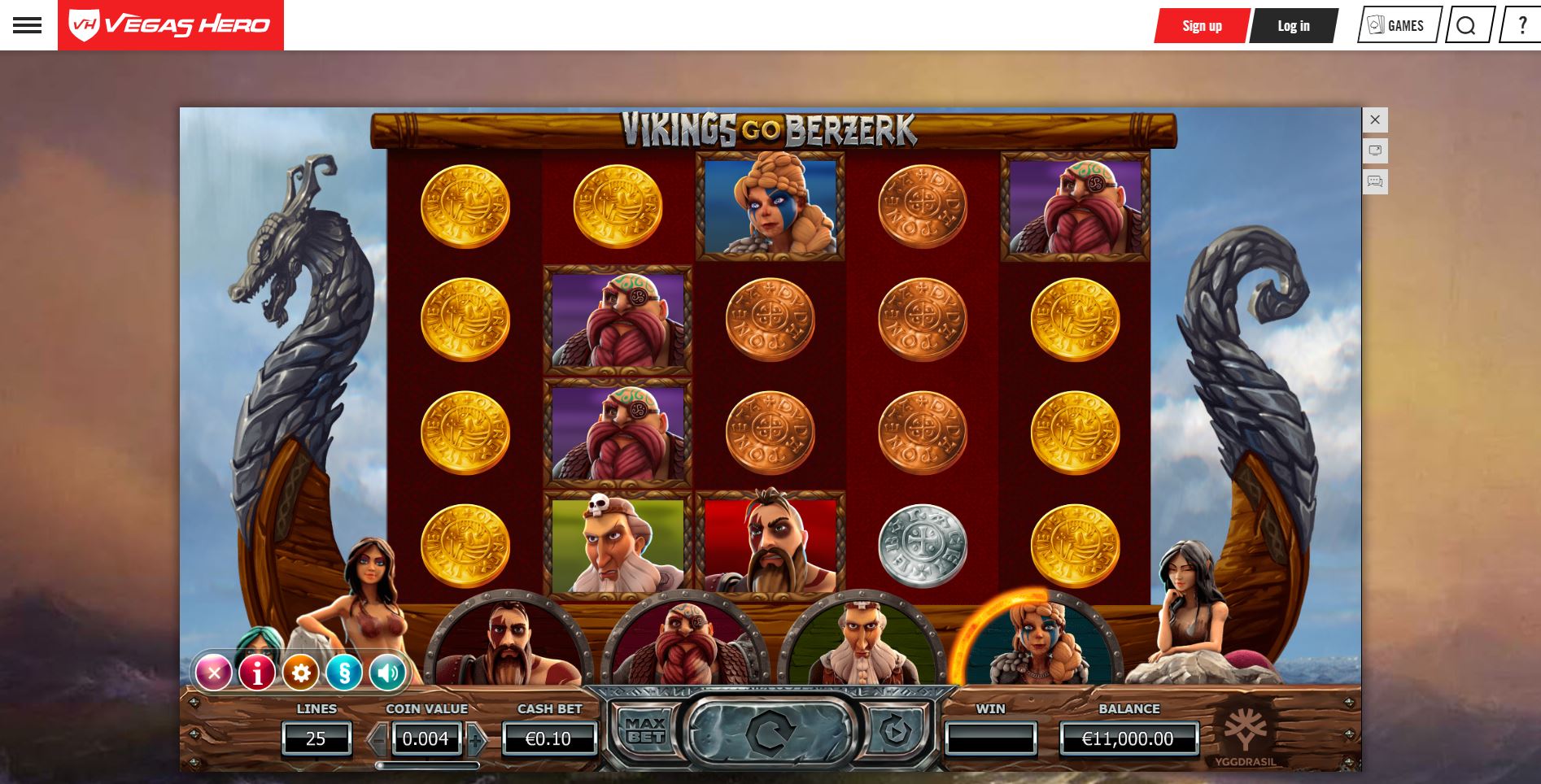 I know, lets use Gems!
Gems have for a long time been an integral part of slot machines. This one is a bit of a wild in the book of symbols as it is not easy to place it. Royals and Suits are much easier, they are never going to be a High paying symbol. But Gems are different, often playing the part of a low paying symbol in one game, whilst in the next a diamond is the highest payer.
What will they come up with next?
Dragon's Fire MegaWays from Red Tiger Gaming has something resembling Gems. They might call them Dragon's eggs, but are they fooling anyone?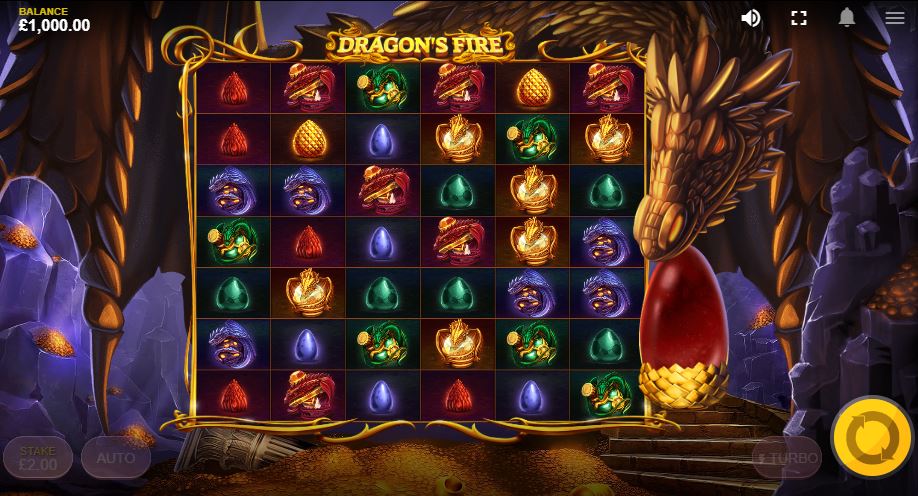 Low paying symbols related to the Theme itself
In some slots, the Game producer are creative enough to design completely new symbols. Ecuador Gold from Elk Studios and Acorn Pixie are two more slots where the low paying symbols are  symbols related to the theme. In the case of Ecuador Gold, there are ancient Mayan symbols and in Acorn Pixie there are mushrooms, ladybugs and more. One must be careful doing this as it can get confusing for the player if you are not careful. Elements from Netent is a good example where the low and high paying symbols can get confusing. If that happens, you'll lose the element of surprise!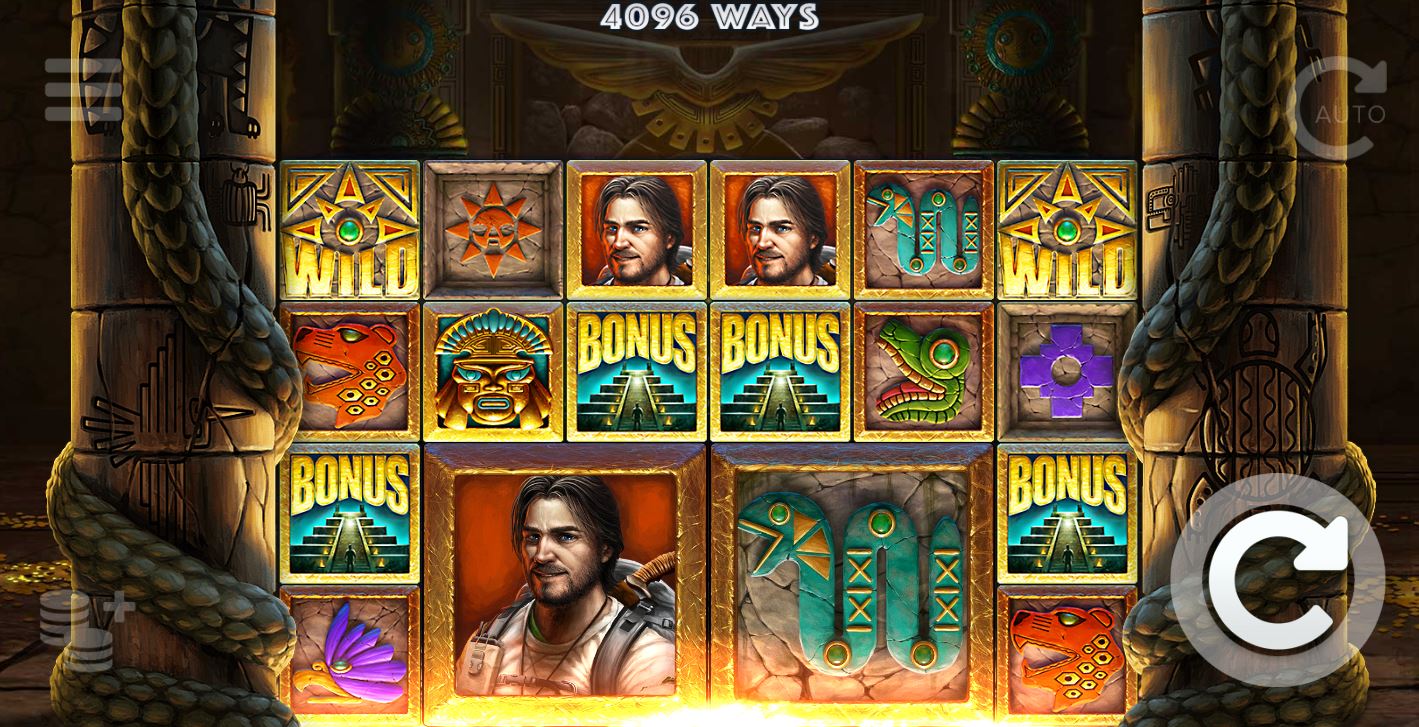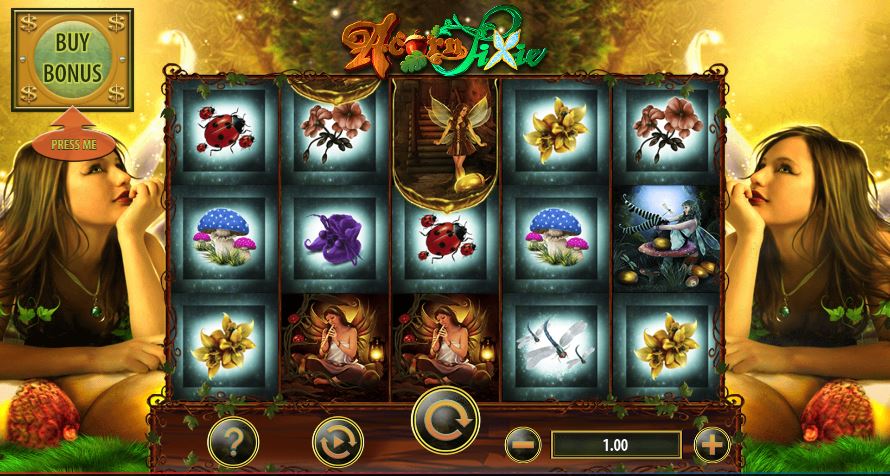 One of our own all time favorite Christmas slots is Scrooge. For low paying symbols, it uses clearly distinct symbols such as the Book, the Clock, the Vault and the Money bag. All displayed on a beige background.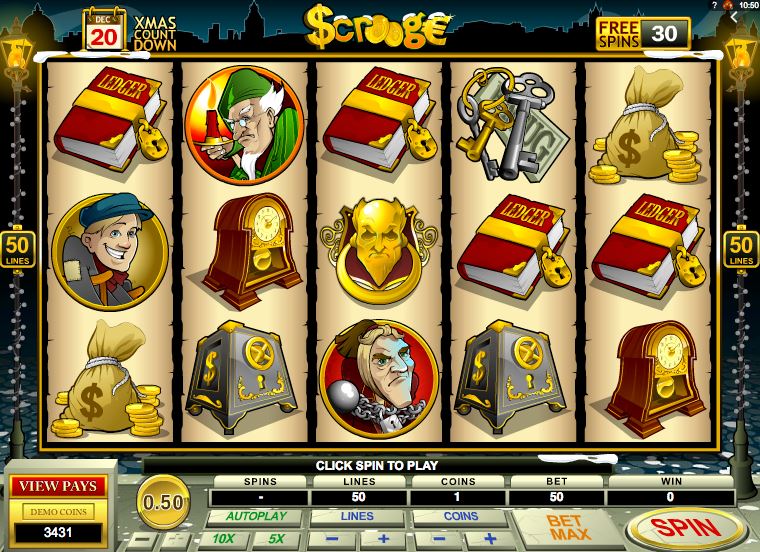 Cashbug from Scientific Games… Seriously? Fruit Warp with a death wish.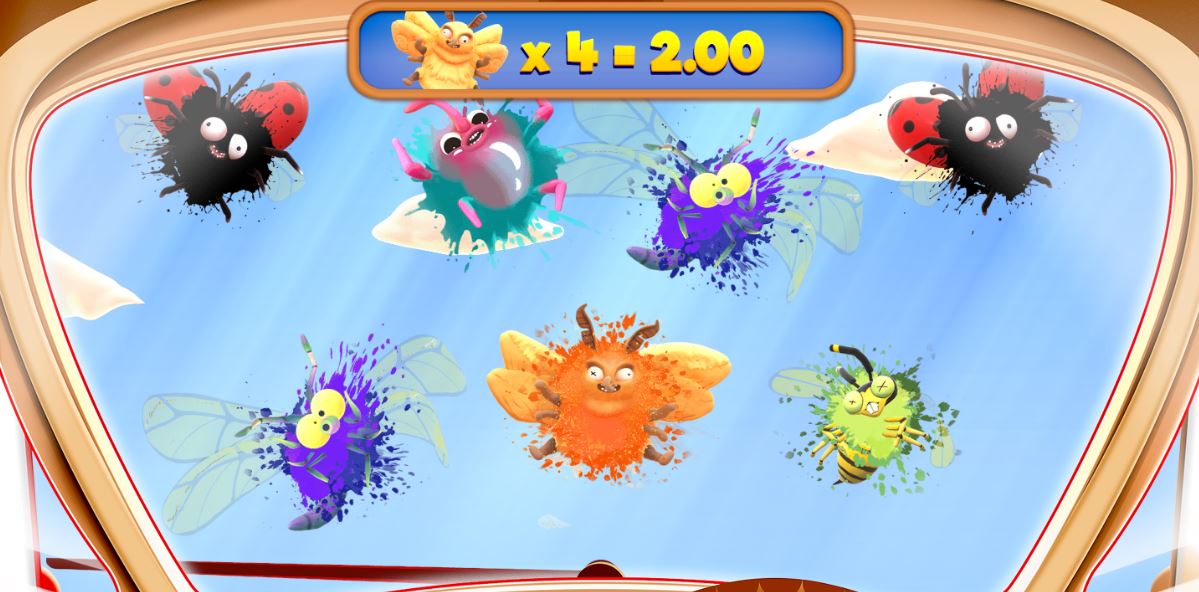 Let's just say "Bye Bye" to the Box
Some game providers just says "f*ck it" and goes with whatever symbols they want. Consistency and familiarity are thrown out the window. Anarchy and Madness enters.
Thunderkick takes home the prize though. We don't even know what to call this. The team coming up with these slots must have been on some serious shit, or maybe even Lucid Dreaming… Have a look at some of their other wacky slots here.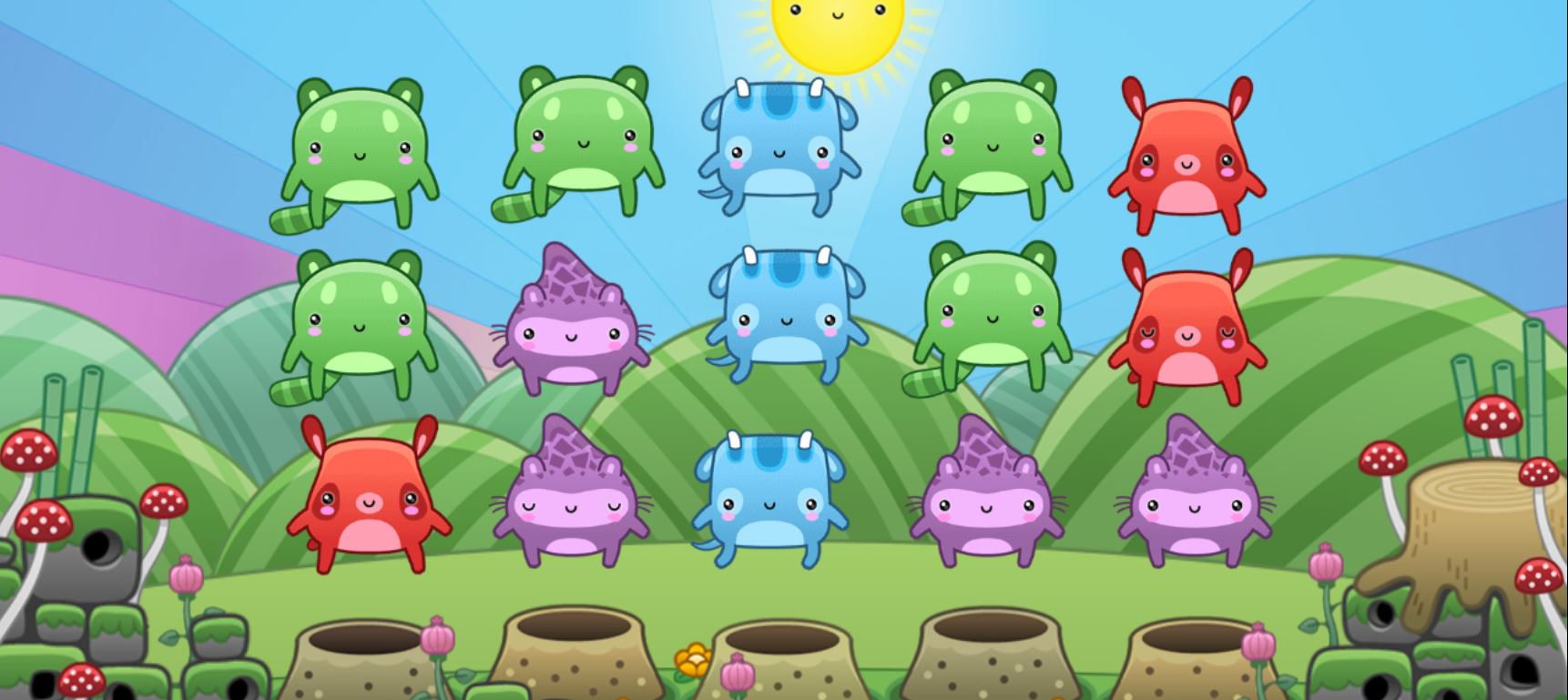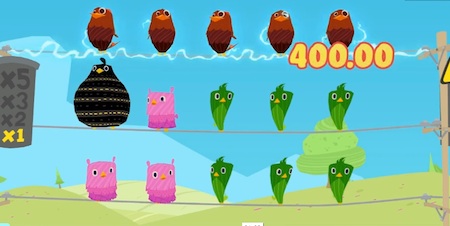 What to check out next at Slotmad!
If you like to play (or watch) slots and enjoy discussing all sorts including the state of the latest slot releases etc then join in with us on twitch. We'd definitely love to have you along.
Find out more here:
Take a look at the info on our Casino Streaming page
Check out some more of our News and Review of other slots:
Who wants to be a Millionaire MegaWays by Big Time Gaming