Scatters Casino Online Casino Review
We had a delight trying out Scatters Casino. Scatters was launched in October 2019, and when you land on their site, it is clear from the start that this Casino has the player in mind. You are not overwhelmed by myriad game characters and sliding banners. The welcome offer is clearly presented and the registration procedure is quick and smooth.
The white and blue color scheme makes the site easy on the eye and helps the games stand out in the slots lobby.
Lets jump into our review of this new online casino!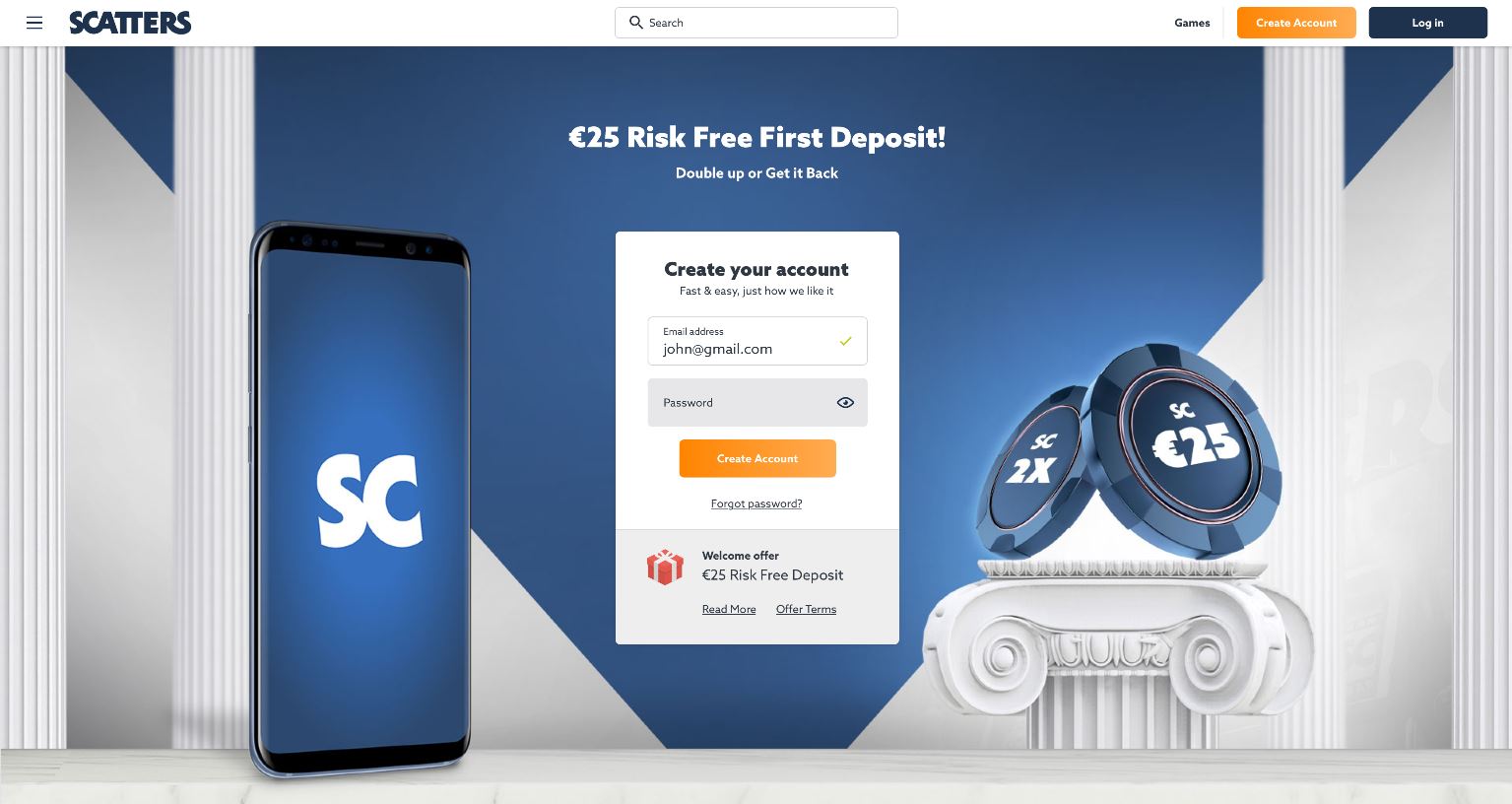 Why play at Scatters Casino?
To get it straight from the horse's mouth, we asked Karl Andersson, the Managing Director of Scatters Casino, why players should choose Scatters as their new place to call home.
"All of us at Scatters love to play the Casino games ourselves. When we do, we want to play at safe sites with all of our favourite games. At Scatters Casino, it is our focus to have a large offering with many games, straight-forward terms and conditions so that no player feel confused or cheated and quick withdrawals. This is why our Welcome offer and Loyalty program rewards are all completely free of wagering."

We can't help but agree that the fact that the Loyalty program has wager free rewards is nothing but awesome. There are many small things that shows that the team at Scatters Casino try their best to think of the player. The bottom bar for example offers three lists for quick access to the games: Favourites, Recently Played and Popular games. The wide range of Game providers and the quick and easy to use site are two more reasons why Scatters is a great Casino to play at.
Welcome Offer
The welcome offer at Scatters is quite sweet for the players who hate winning and getting stuck with wagering requirement. The offer is simple, double up or you get your money back. €25 totally risk free. All you have to do to take part of the offer is to create an account, make a deposit up to €25 and start playing. If you lose, don't worry, you get your money back and you can either play some more or withdraw it. If you double your money, go ahead and make a withdrawal. No risk what so ever. No deposit fee, withdrawal fee or any other hidden fees. And maybe best of all, no wagering requirement.
Sure, it is not a eye-catching "€5000 welcome bonus package" where you read a bit more and find out it is only €5000 because of a 25% up to €4000 on your fourth deposit after a 100% first deposit bonus up to €100. But in the end, is that really a welcome bonus that appeals to people?

Slots at Scatters Casino
The Slots Lobby at Scatters Casino puts all the focus where it should be, on the games. The images are large with a blurred background and a clear and distinct game logos. It makes it easy to browse through the list of games.
In the Provider department, Scatters has almost got more than you can handle. The filtering feature makes it a breeze to find games from a specific provider. Scatters Casino offers games from big providers, such as Netent, PlaynGo, Betsoft, Microgaming and iSoftbet, as well as smaller providers with more niche games. Spade gaming, for example, is one provider that focuses heavily on the Asian market, with titles such as Fa Fa Fa 2, Princess Wang and "Ho Yeah! Monkey!". We thought they might have misspelled Oh Yeah Monkey!, but maybe there was an innuendo they wanted to avoid. One the other hand, they went with Princess Wang.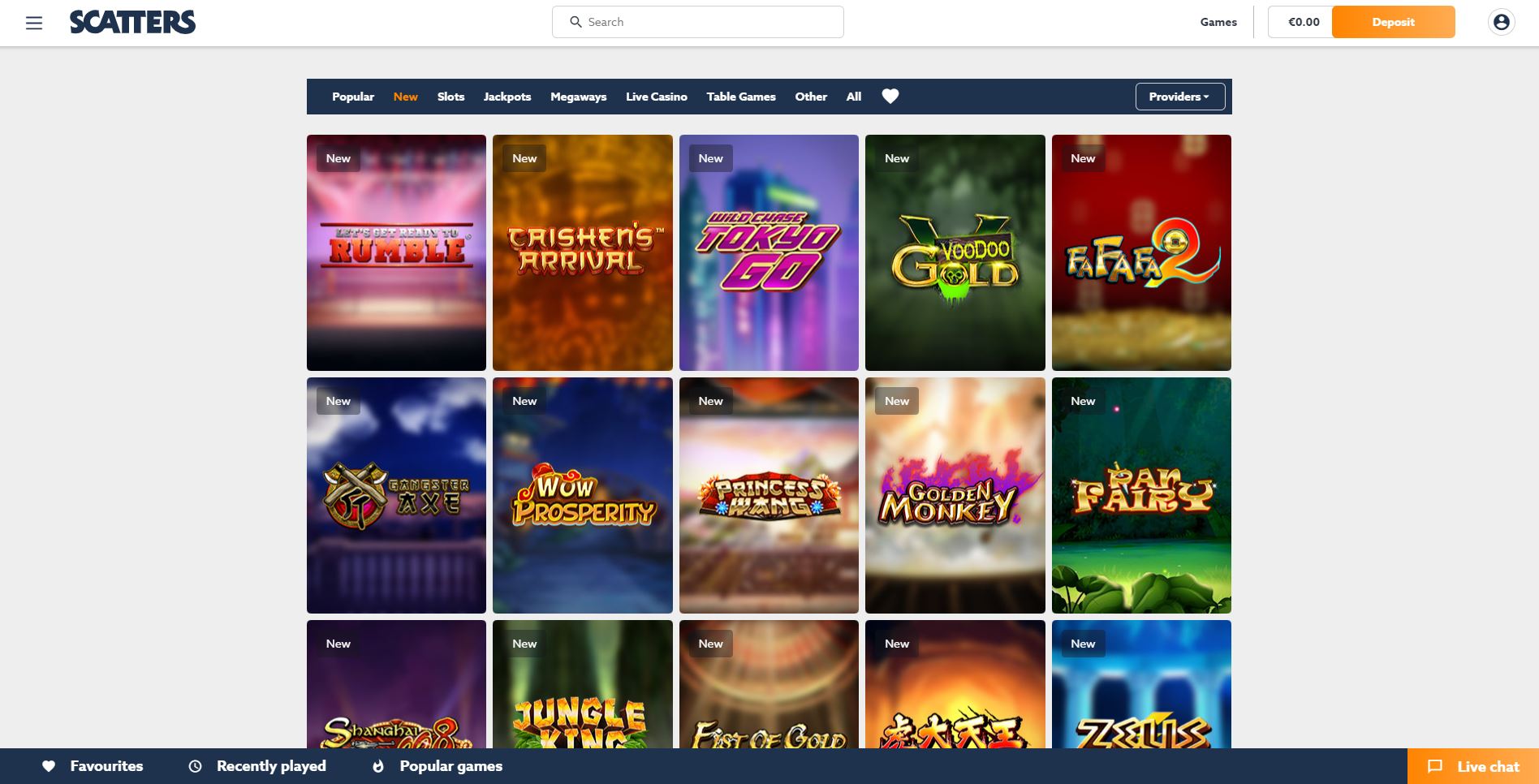 We received information from Scatters Casino that there are many more providers in the pipeline to be launched as well. Providers such as Novomatic and Merkur should be there by the time you read this review . We can't wait to see these providers live at Scatters as they carry some of our  favourite games.
Megaways Section
Scatters Casino has chosen to create a complete new section for Megaways slots. Megaways is a slot reel innovation from Big Time Gaming, which they are now licensing out to other studios. This has caused a flurry or Megaways slots coming out in the last year. Here at Slotmad, we have over the last few months reviewed a bunch of Megaways slots and even created our own section for it. You can check out our page dedicated to Megaways here.
It is great to see Scatters Casino have some of the best Megaways slots, such as Bonanza, Buffalo Rising Megaways and Temple Tumble Megaways.
Live Casino at Scatters Casino
In the Live Casino, we found the usual suspects, Evolution Gaming and Netent Live. Netent Live offers only Blackjack and Roulette games. Blackjack Common Draw is the unique game in Netent Live's portfolio, where all players bet on the same hand. Players can choose to stop at any time, and cards are drawn until all players have chosen to stand.
Evolution Gaming
Evolution Gaming on the other hand has really gone from good to great in 2018 and 2019. Live Games Shows is a format introduced with the Wheel of fortune style game "Dream Catcher" and has since blown up. Evolution now
In the Roulette section, there seem to be more versions than Netent Live have tables in total. How about some Immersive Roulette, VIP Roulette, Speed Roulette, Double Ball Roulette or Auto-roulette? Want to listen to a dealer in a specific language? Through Evolution, Scatters Casino offers you the chance to play Roulette in Arabic, Turkish, Spanish, Russian, Flemish, Swedish, German, Danish and of course English. Finally, if you think that the Casino isn't earning enough money already on the Roulette, you can choose to play American Roulette and give the Casino one more 0.
Eager to try the games yourself? Sign up at Scatters Casino here.
Betgames coming soon?
Scatters informs us that they are working on adding more providers in the Live Casino as well. Betgames is the next one lined up to go live. This live games provider focuses on Lottery draws and Wheel of Fortune style games. They are more engaging than the regular classics. Of course, there is a reason why the classics are who they are. Superior gaming experience and familiarity. New games are fun to try, but in the end we often fall back to the ones we love.
Jackpots at Scatters Casino
The Jackpot department is somewhat lacking at Scatters Casino. It is actually the only area where we think they can do a lot better. At the time of writing, it is populated mainly by Betsoft jackpots, and given the history with Sheriff Gaming, Betsoft Jackpots are something we recommend you stay away from. We got the information that there are Jackpots from other providers such as Microgaming and iSoftbet about to be released. Mega Moolah would definitely be a step up from Betsoft jackpots.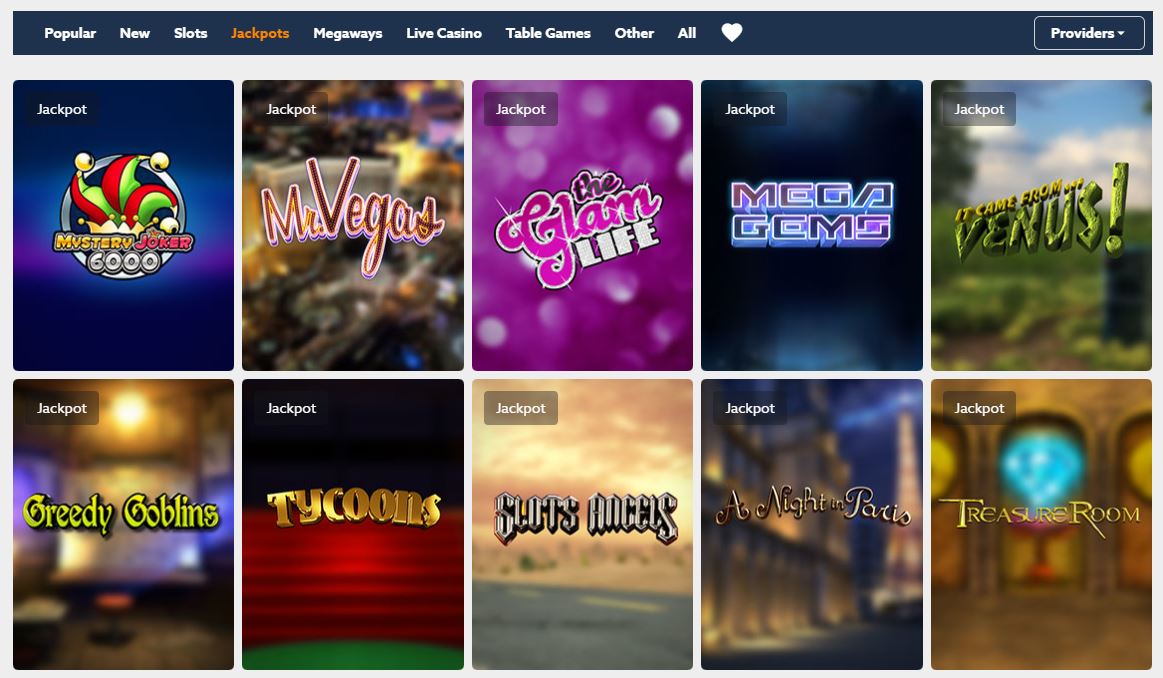 Other Games
In the Other Games department at Scatters Casino, we find a long range of various Video Poker. Video poker is close to our hearts hear at Slotmad. We may not be mad about them anymore, but we have paid a our price to see those "Deuces go Wild".
There are also a bunch of different table games, and in particular a range of Blackjack versions such as Perfect Pairs, Lucky Lucky, Lucky Ladies and Suit'em up. To be honest, we do not know what half of these side bets do. After all, we are Slotmad, not Blackjack-mad. The Volatility of Blackjack is about as far away as you can get from some of our favourite slots. Take Bonanza from Big Time Gaming for example. You would never see a Blackjack player step off the table and say "You know what, I think I'd like to play some Bonanza now".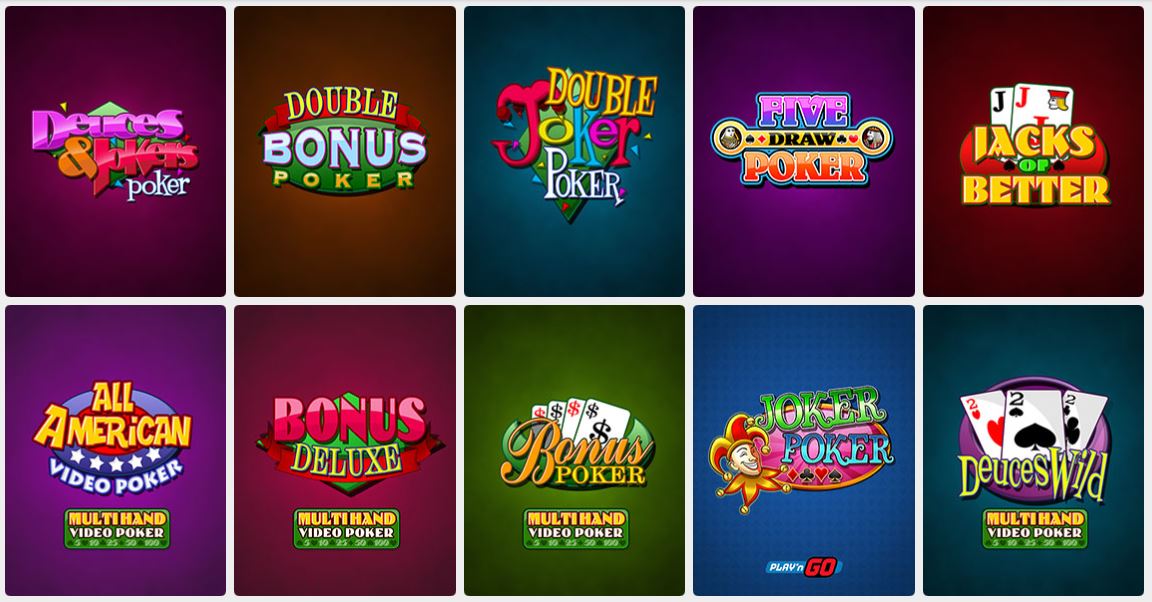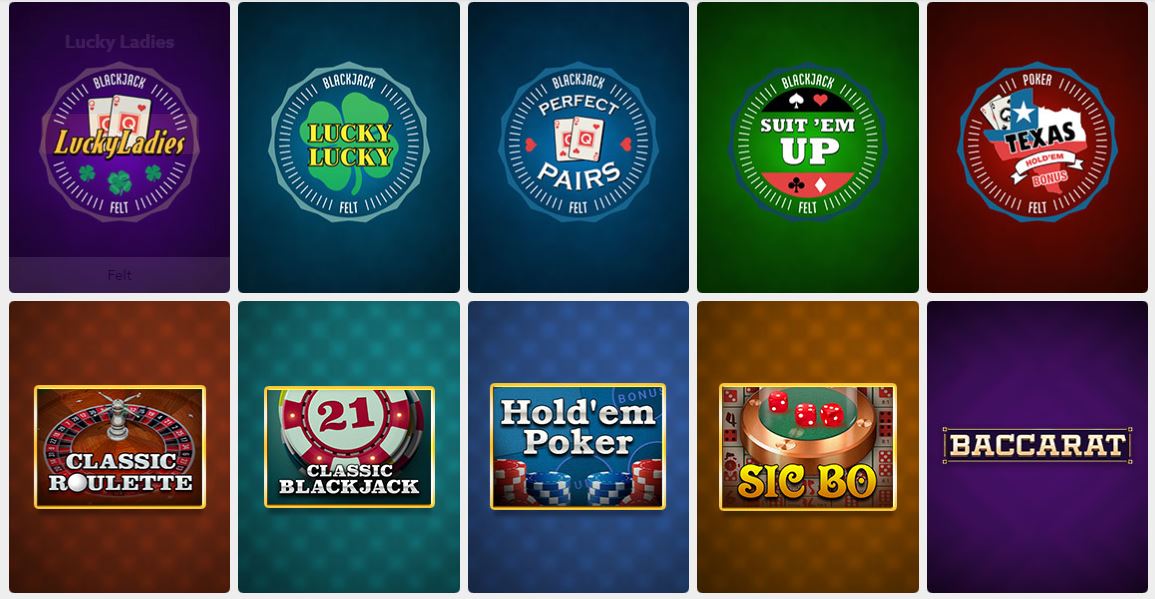 Other Promotions and Loyalty
Leveling System
At Scatters Casino, all players are automatically added to the leveling system where the more loyalty points you earn, the higher level you get. Every time you level up, you get great rewards such as Free Spins, Big Spins and Cash. All rewards offered in the level up system come completely free of wagering. What you see is what you get, and you can withdraw any payouts right away, should you wish.
Every tenth level you are in for a bigger surprise than otherwise. These milestones are marked by higher value Free Spins, more Big Spins or a bigger Cash reward.
When it comes to the Level up system, Scatters offer a great way to reward their loyal players consistently.

Oh, did we mention that you can use the loyalty points in the Scatters Store as well?
Loyalty Points and Store
Players at Scatters Casino can use their hard earned Loyalty Points in the Scatters Store. Here, you can trade them in for Free Spins in various games as well as cold hard Cash. Don't worry, using your loyalty points will not lower your level. The best part of the store is probably the fact that free spins and cash are both completely wager free.

Payment Methods and Cashier at Scatters Casino
When it comes to getting your money in at Scatters Casino, there are many options to choose from. Covering Credit cards, e-wallets, instant bank transfers, prepaid cards and many more. Here's a selection of them:

Mastercard, Visa and other cards
Scatters Casino of course offers their patron the option to deposit with Mastercard and VISA. Deposits are instant and if your issuer has it, Scatters cater for 3D secure deposits. Withdrawals are processed quickly, but as always with credit card it takes a few days for the money to arrive in your bank account.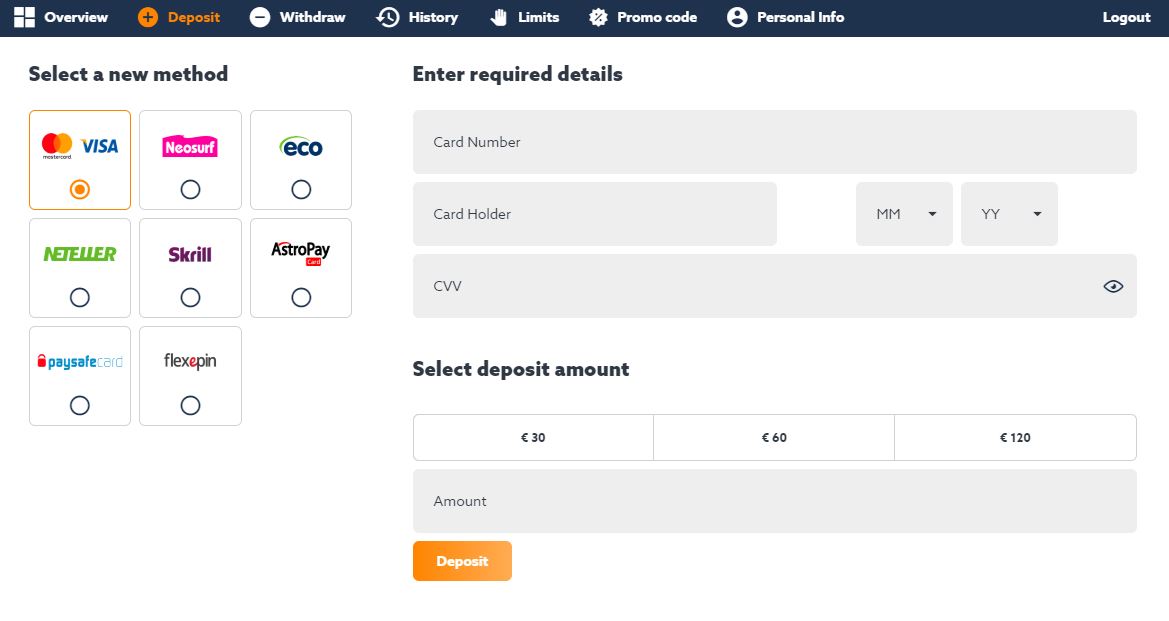 E-Wallets and prepaid Cards at Scatters Casino
When it comes to online wallets, Scatters Casino offer the popular solutions Neteller and Skrill (formerly known as Moneybookers). Before the dawn of instant bank deposits and withdrawals, these solutions were popular amongst avid players. They offered the capability to receive the money instantly, instead of having to wait for it, like in the case of credit cards. Many casinos got aware that bonus abusers and other loyalty scheme abusers were using these solutions to quickly use offers all over the internet. This caused a lot of Online Casinos to not offer deposit bonuses for any deposits via E-wallets such as Neteller and Skrill.
For the welcome offer at Scatters Casino, this is not an issue, as the offer is not a deposit bonus. The offer of "Double up or Money back"-guarantee is available to all deposits methods and comes with no wagering requirement.
Instant Bank deposits and Withdrawals
Instant Bank deposits is the latest and greatest trend in online casino. No more waiting for your money. Once the withdrawal has been approved, the money is in your bank account often within a minute, or even less. The instant bank deposits at Scatters Casino are, at the time of writing, available to customers from Finland and Germany through Trustly, but more countries are being added in 2020.
Responsible Gambling and Limiting Capabilities
If you have problem controlling your gaming or just need to take a break for a while, then Scatters Casino has a wide range of options available. They are designed so that everyone can limit their weakness. Have a hard time to stop playing at night? Set a session time limit. Do you feel that you sometimes keep depositing to try to win back your first deposits? Set a Daily deposit limit.
Maybe you just want to take a break for a while and not receive any marketing. then use the Freeze account function. This allows you to pause the account so that you cannot acceess it for 24 hours, 7 days or 30 days. Any limits you have set are neatly displayed in a table on the right hand side.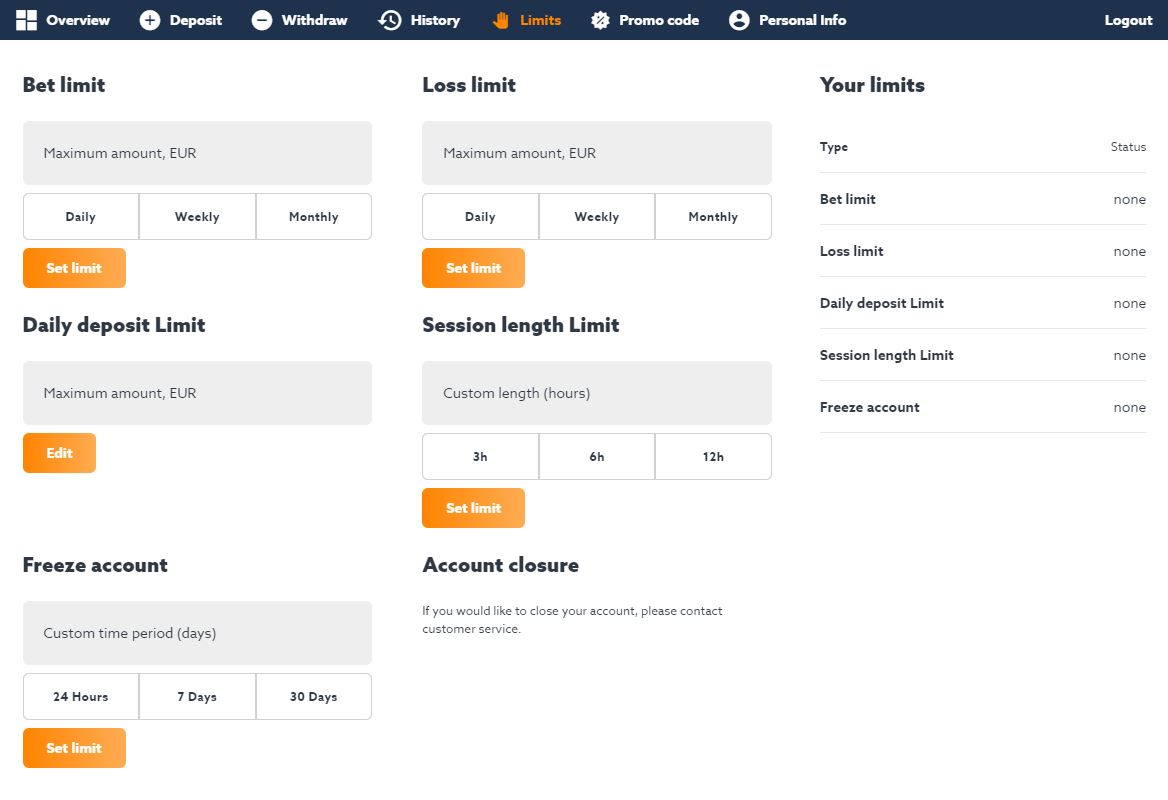 Conclusion of Scatters Casino
Scatters Casino is a new star on the Online Casino sky. Their focus seems to be correctly set on the player, and their loyalty program is clear, easy to understand and maybe most importantly, generous. The welcome offer of a completely risk free chance to double your money, and the fact that all the things in the Scatters Store are free of wagering requirement really makes Scatters stand out from the pack.
We rate Scatters Casino a strong 4.7 out of 5.0 stars. If they keep what they promise in terms of adding Novomatic, Red Tiger Gaming and Merkur, this Casino will surely be one of the big ones. Try out Scatters Casino today!

What to check out next at Slotmad!
If you like to play (or watch) slots and enjoy discussing all sorts including the state of the latest slot releases etc then join in with us on twitch. We'd definitely love to have you along. Take a look at the info on our Casino Streaming page
Check out some more of our News and Reviews!
Black Gold Megaways by Stakelogic
Temple Tumble Megaways by Relax Gaming