Arcane Reel Chaos Slot Review
Its been a while since I've played something that reminds more of a story, superhero, type game than an actual slot game.
You have four awesome heroes in Arcane Reel Chaos , Flare, Chronos, Zero.X and Psyop who bring their superpowers to the game in the form of Stacked Wilds, Multipliers, Multiplying Re-Spins and Overlay Wilds. All trying to defect the evil Deep Pockets! You can see why this feels way more engaging than a normal slot!
Arcane Reel Chaos – Base game and features
Let us start with the superheroes and their base game features. Each one has its own superpower and randomly activated during the base game.
Flare – A real beauty, randomly activated on bet line wins, you get a multiplier of either 3,4 or 5 on her Wheel of Fire
Chronos – After a no-win spin this lady pops up to give you a little helping hand. She activates a re-spin on all 5 reels. The multiplier keeps increasing until you get a win! Randomly though, not after ever no win spin!
Zero.X – Another randomly activated feature, you get three to five random Overlay Wild symbols
Psyop – This dude gives you stacked wilds and covers up to 2 reels, and if you're lucky it can cover three
Even the music makes you feel like you're waiting for something to jump out at you. Suspenseful feels like the right word to describe it.
This is a really great base game because you know at any random moment the superheroes could pop up and possibly change the game for you.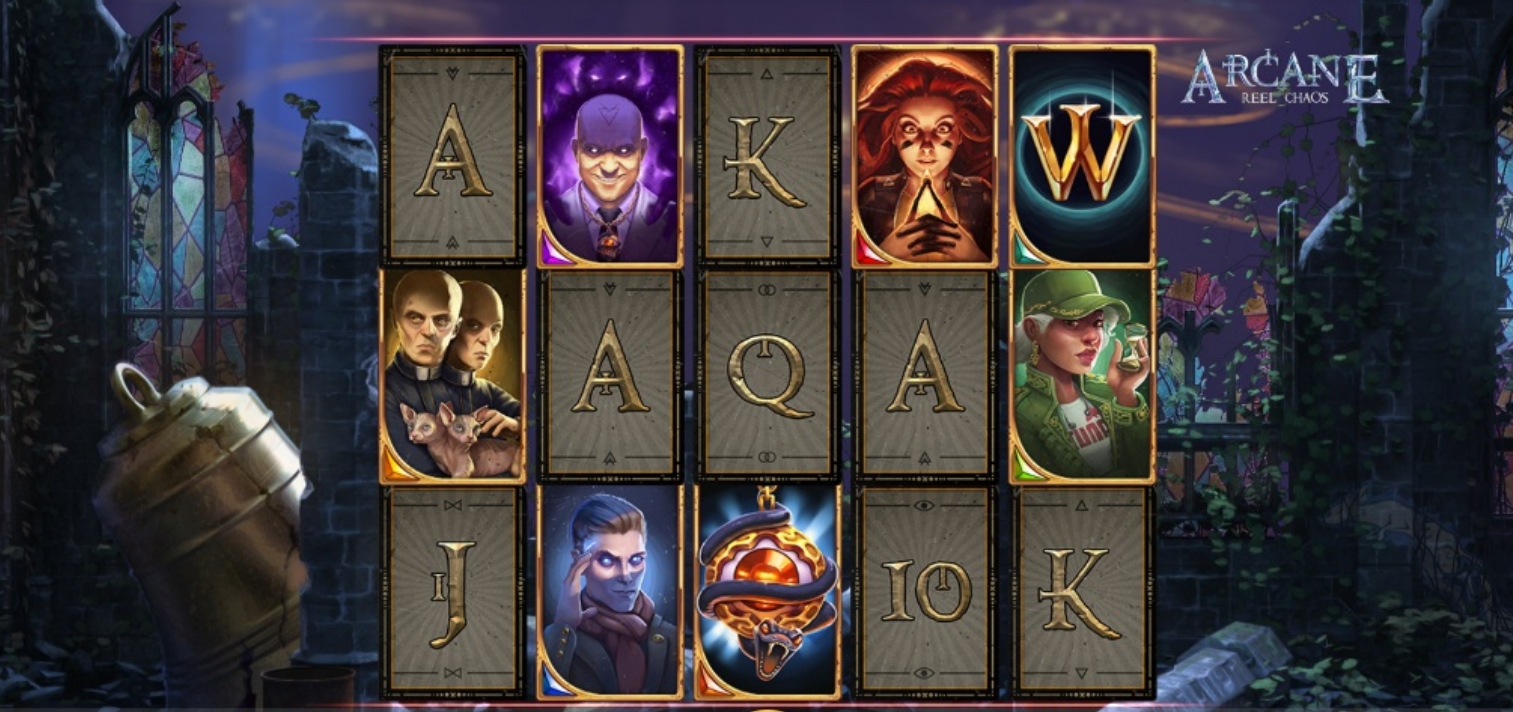 Arcane Reel Chaos – Free-Spin Round
Moving on to the free-spins round. Land three of the scatter symbols on reels 1,3 and 5 gets you in.
As a free-spins round goes, this was really great to play. You're not starting off with the tradition X amount of free spins. This is truly a full-on battle!
Here the superheroes are fighting Deep Pockets in four different rounds.
On the left, you have the heroes and on the right Deep Pockets. With each spin, one side loses a health life. If there's a no-win spin, the superhero loses a life. If there's a winning spin, it comes off Deep Pockets heath life.
There are four stages resulting in Deep Pockets having different amounts of health points and an increasing multiplier as you defeat each round.
First Stage – 2 health points and 1x multiplier
Second Stage – 4 health points and 2x multiplier
Third Stage – 5 health points and 3x multiplier
Fourth Stage – 6 health points and 4x multiplier
If the hero wins and gets through all the rounds, an additional bonus is awarded.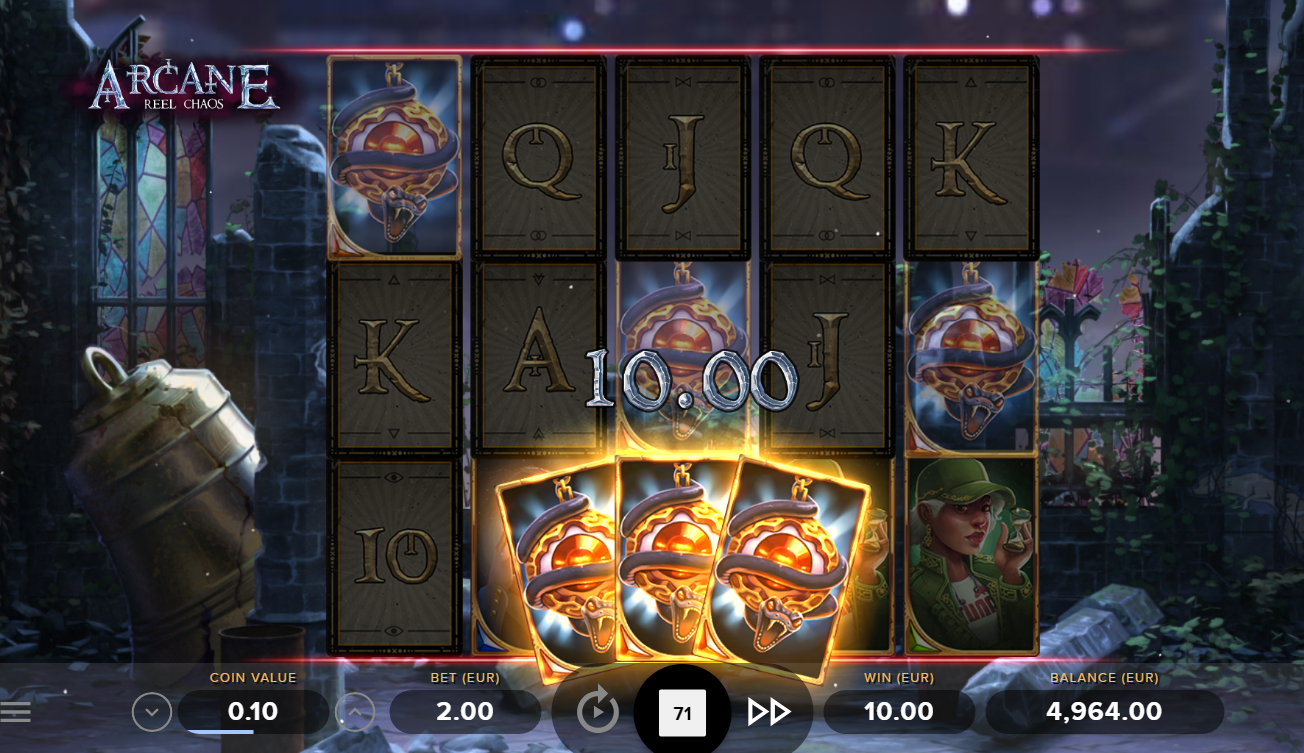 Summary
This was a great game to play. The base game itself is engaging enough with the random triggers to keep you entertained. You can easily feel yourself getting into the story and wanting to defeat the villain Deep Pockets, and also finding yourself picking your favourite superhero too.
Normally I always say, wait for the free-spin round or the bonus round. And don't get me wrong, it's a really great round once you're in and fully worth putting the spins in for, but this is the first game in a while where I can say the base game is great enough too.
Folks, I think you'll have a blast playing this! I know I did!
See us playing Arcane Reel Chaos and other slots live on stream through the following channels:
SlotMad Streaming Page
SlotMad Twitch Channel
Youtube Channel
Have we peaked you interest in more reviews. Check out the following games:
Caishen's Cash from Microgaming
Play Arcane Reel Chaos at
200% bonus up to €2500

Massive welcome offer
Bonus on first 3 deposits
Great selection of games

Casino Review Claim Bonus

100% Bonus and 101 Free Spins

Great Welcome Bonus
Low Wagering Requirements
Over 1600 Casino Games

Casino Review Claim Bonus