Cazino Zeppelin Online Slot from Yggdrasil – Review, Big Win Video and Free to Play
Cazino Zeppelin is the first online slot from Yggdrasil featuring Sticky Wilds in the Free spins feature. This Online Video Slot has a steel punk theme. The slot has features similar to Dead or Alive and Dead or Alive 2 from Netent. If you manage to line up at least one Wild on each reel, you get five extra free spins. Boy do they pay, specially if you have managed to get them all on a line. In Dead or Alive, there are only nine lines, whilst in Cazino Zeppelin there are 20 bet lines. A wild line won't pay as much, but you can win up to 40 000 coins, PER SPIN.
Now lets on to the review of this volatile, high roller favourite, slot. Can the Cazino Zeppelin fly, or is it a Hindenburg of slots?
Symbols and Pay Table
Lets get the basics out of the way before we get into the free spins feature with massive potential. This is, like mentioned, a video slot with 20 pay lines, oriented  from left to right.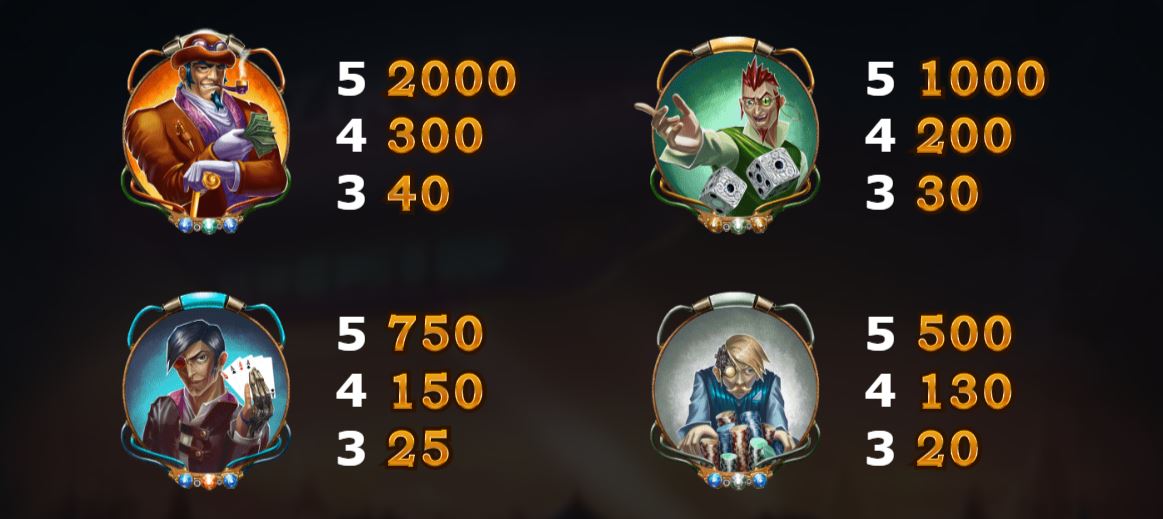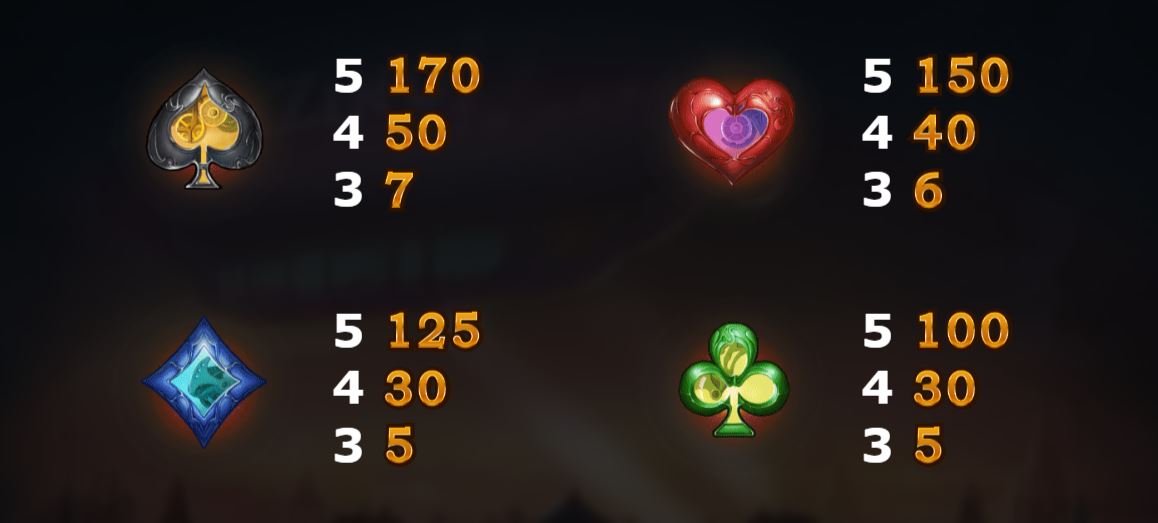 There are eight regular paying symbols, each paying for three or more in a sequence on a payline. The high paying symbols are the players: The Pipe Smoking Gentleman, the Card player, the Dice Thrower and the Chip Stacker. Unlike many other slots we review, there low paying symbols are not the Royals. Actually, Yggdrasil has made it a thing to never have Royals in their games. They generally stick to either Suits (Spades, Hearts, Clubs and Diamonds) or Gem stones of some sort as Low paying symbols.
Besides the regular symbols, there are also five different kinds of Wild symbols which substitute for all symbols except the Free Spin symbol. Each reel has a different kind of Wild, which you collect during the Free spins. The Free Spin symbol pays scattered and can land on any of the five reels. There is thus the possibility of getting four and even five of them. They award coin and free spins as follows:
Two Symbols awards 40 coins
Three Symbols award 10 free spins plus 40 coins
Four Symbols gets you 15 free spins plus 40 coins
Five Symbols award 20 free spins plus 40 coins
One great thing about this slot is something called Transferring Wilds. This means that if you have any Wilds on the reels when you hit the free spins, they will stick around for the whole free spins round.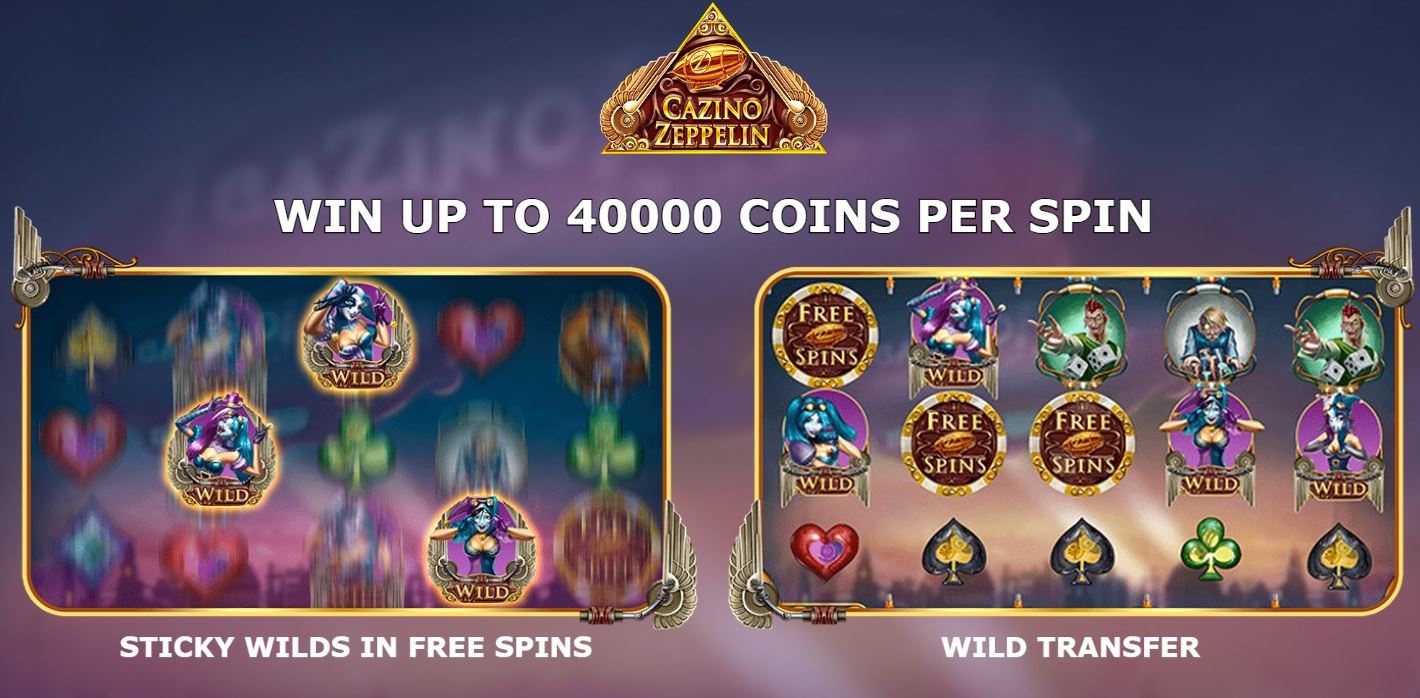 Base Game
The base game in Cazino Zeppelin can pay really well if you get a few wilds and hit a line or two of high paying symbols. Other than that, your best chance is to get the free spins. This is a highly volatile game, so if you take on this slot, you better be ready for a lot of dead spins.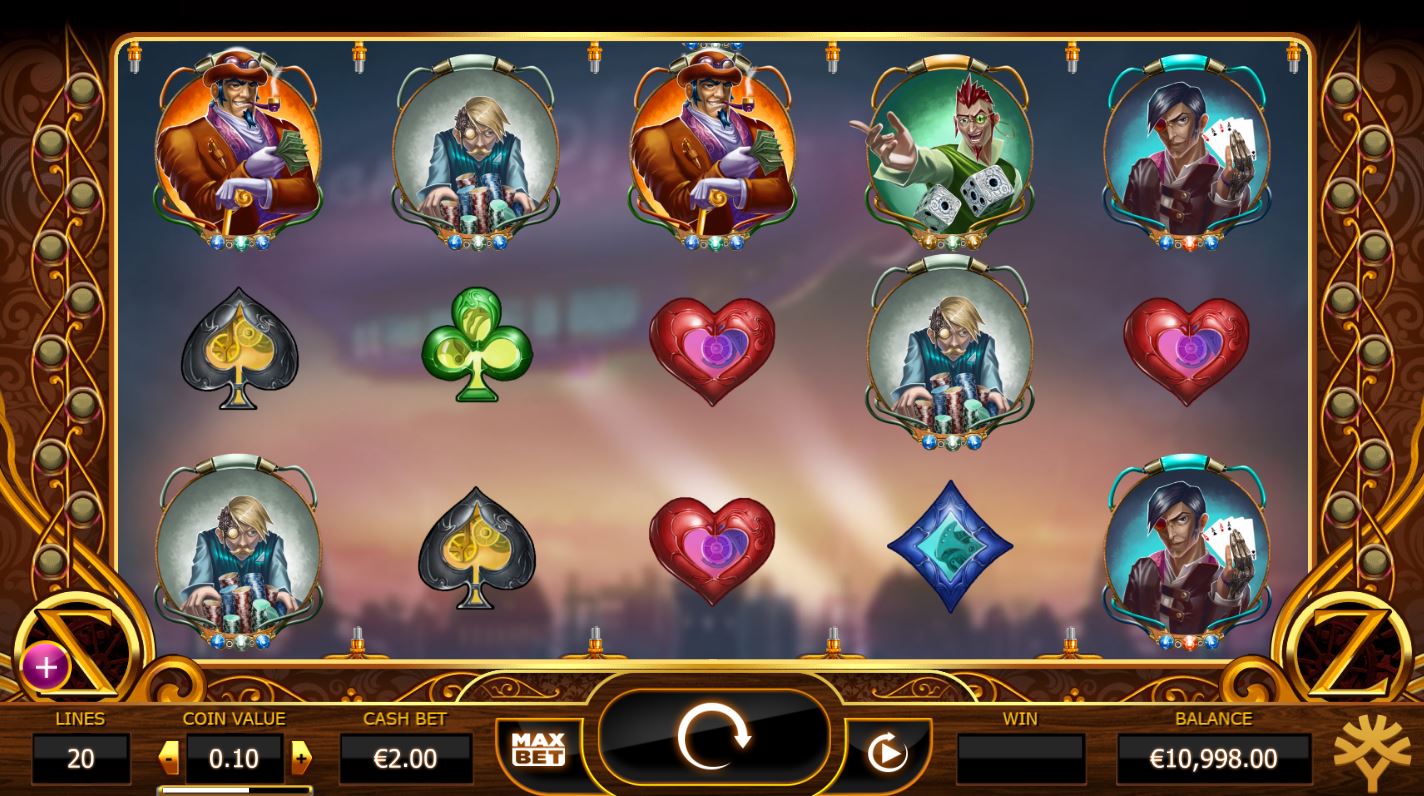 Free Spins Feature
In Cazino Zeppelin, the Free Spins feature is where the action happens. Count yourself lucky if a Wild was present when you hit the free spins as they will stick around for the feature. The Wilds on each reel is a different version of the Steelpunk Jester doing different poses.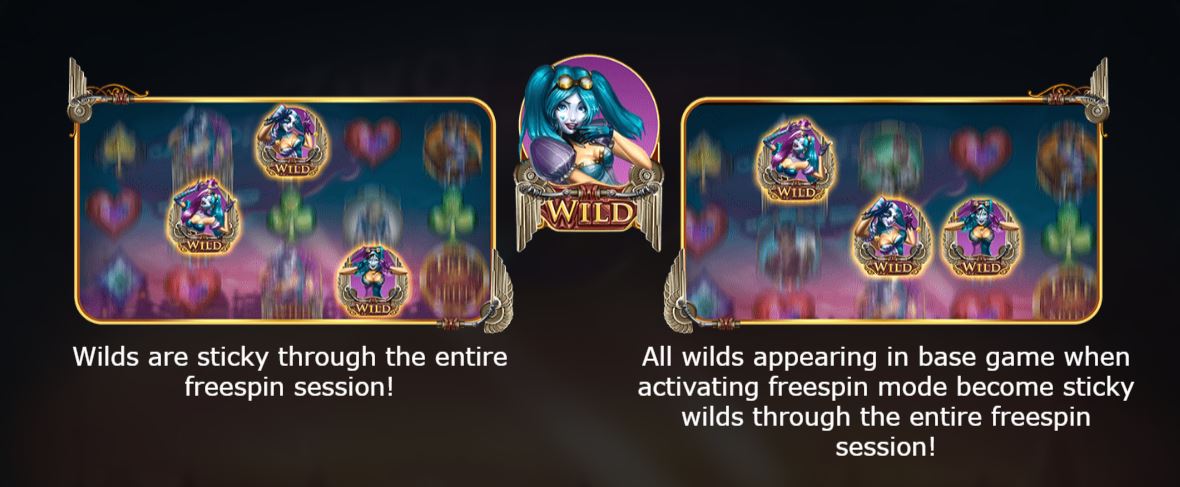 Your goal is to collect as many Wilds as possible during the free spins feature. These can land on any of the 15 positions on the reels. If you manage to get at least one Wild on each of the reels, you will also get an additional five free spins. This is where the slot can go into overdrive and start paying out loads. If the five wilds are on a payline, and there are 20 of those, you will now get a minimum of five spins with massive wins. The extra spins can only be awarded one time, so the maximum amount of spins you can get in Cazino Zeppelin is 25.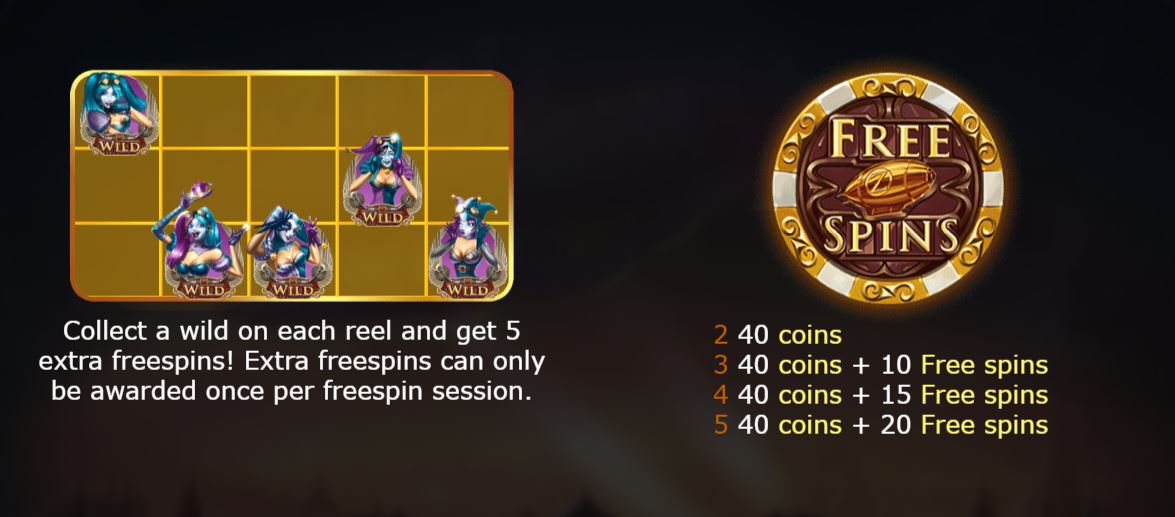 Conclusion
Cazino Zeppelin is a good addition to Yggdrasil's collection of High Volatility slot. It is quite reminiscent of Dead or Alive from Netent, not that this is a bad thing. We rate this slot a solid 4.1 out of 5. There are better slots high volatility slots with sticky wilds out there, like the new Dead or Alive 2 from Netent. For those who love the Steelpunk theme, we really recommend trying this slot. Try it our for free in our Demo Play version on this page.
Big Win Video on Cazino Zeppelin from Yggdrasil
Check out when we had a guest appearance from Fabian on the stream and managed to get the free spins round in Cazino Zeppelin. We hoped for more as this slot can really smash it, but this win of 200 times our stake should give you an idea of how this slot plays.
Enjoy!
What to check out next at Slotmad!
If you like to play (or watch) slots and enjoy discussing all sorts including the state of the latest slot releases etc then join in with us on twitch. We'd definitely love to have you along.
Find out more here:
Take a look at the info on our Casino Streaming page
Check out some more of our News and Review of other slots:
Play Cazino Zeppelin at
100% Bonus on first 2 deposits

New and fresh casino
Level-up system for great rewards
Fair wagering requirements

Casino Review Claim Bonus

100% Welcome Bonus

Gamified casino with great offers
Play 6 times faster with Blitz Mode
Unique Loyalty Program

Casino Review Claim Bonus