Chi Slot Review from Elk Studios
Chi – Climb the Stairway to Fortune!
This adorably cute, Asian themed slot is the new baby to have come from the wonderful mind of the Elk Studios.
Now, I know, I know, its another Asian themed slot. Well, actually no it isn't. for once we have something new and different rather than the generic run of the mill stuff we've been peddled for a long while.
Chi – The base game play
Set in the beautiful Himalayan Mountains, you go on an adventure seeking the hidden treasure of a lost city. A 5×3 vertical game paying both ways, therefore, giving you a total of 54 pay lines.
With some super chill background music, you really do feel totally zen when playing.
A slightly unconventional reel spin also adds to the effects of the game. Rather than the usual up-down spins, this goes left to right.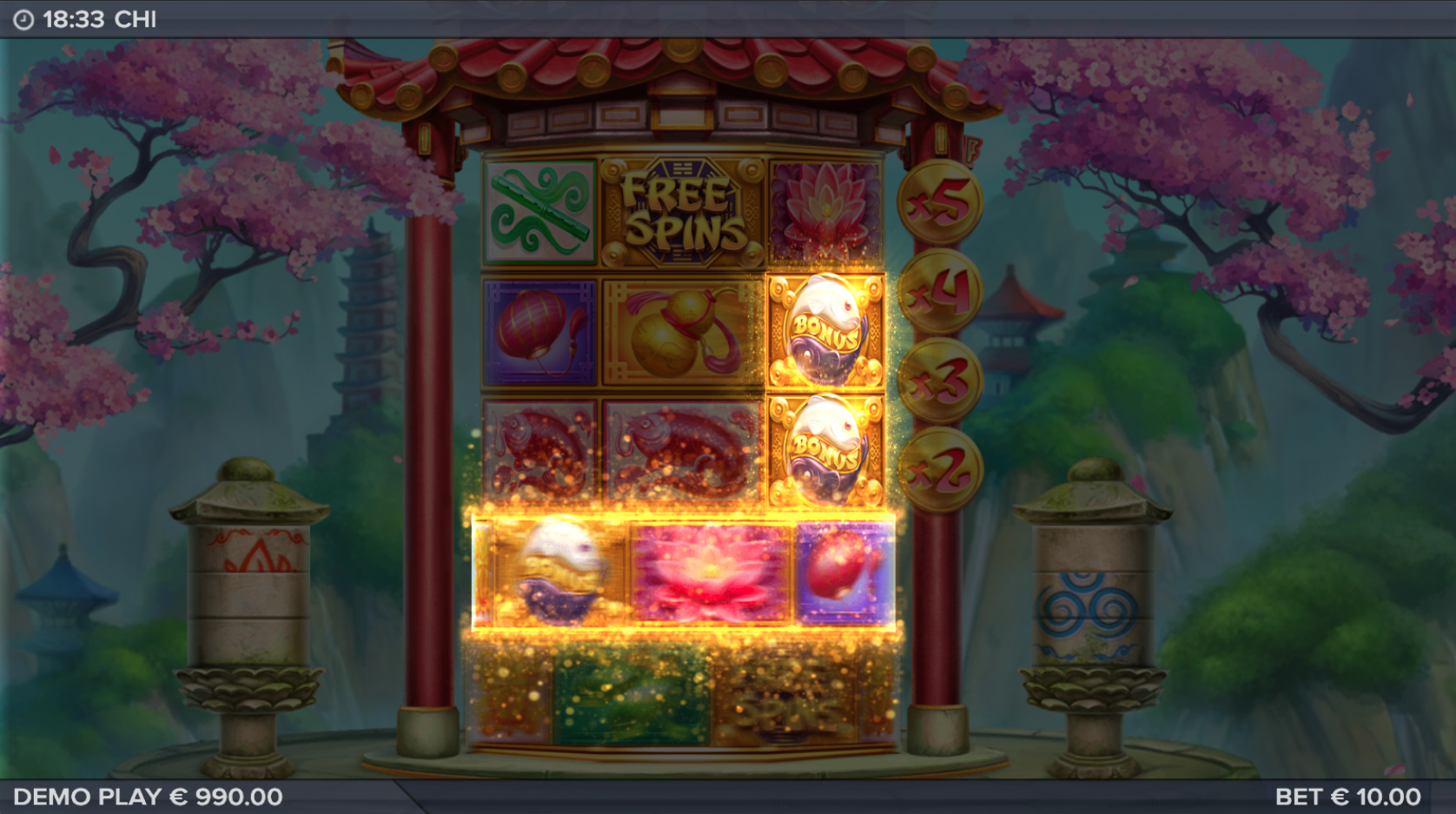 On either side of the reel you have 2 additional reels, these, when aligned release the magic of two super cute little spirits. Chi and Mow, the fire and wind spirits who are there to help you along your way.
Chi throws out fireballs that can give you anything from 1 to 6 wilds which add to the reel.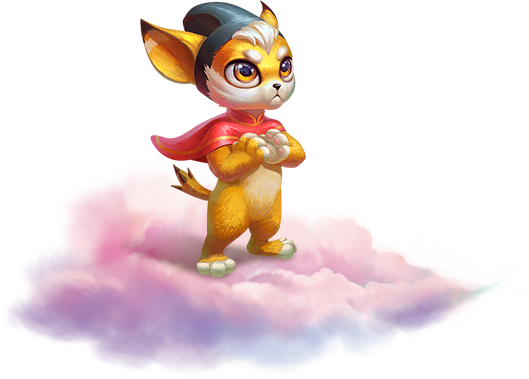 Mow gives the multiplier gong a hit which results in a multiplier ranging from 2x up to 5x.

The Bonus Round and Free Spins
Get three or more free spin symbols and you trigger the free spin round. The number of landing symbols determines how many free spins you get.
3 – 10 free spins
4 – 15 free spins
5 – 20 free spins
Don't fret though, you can still re-trigger and get more free spins through the round.
All the wilds Chi creates become sticky and Mow's multiplier becomes progressive.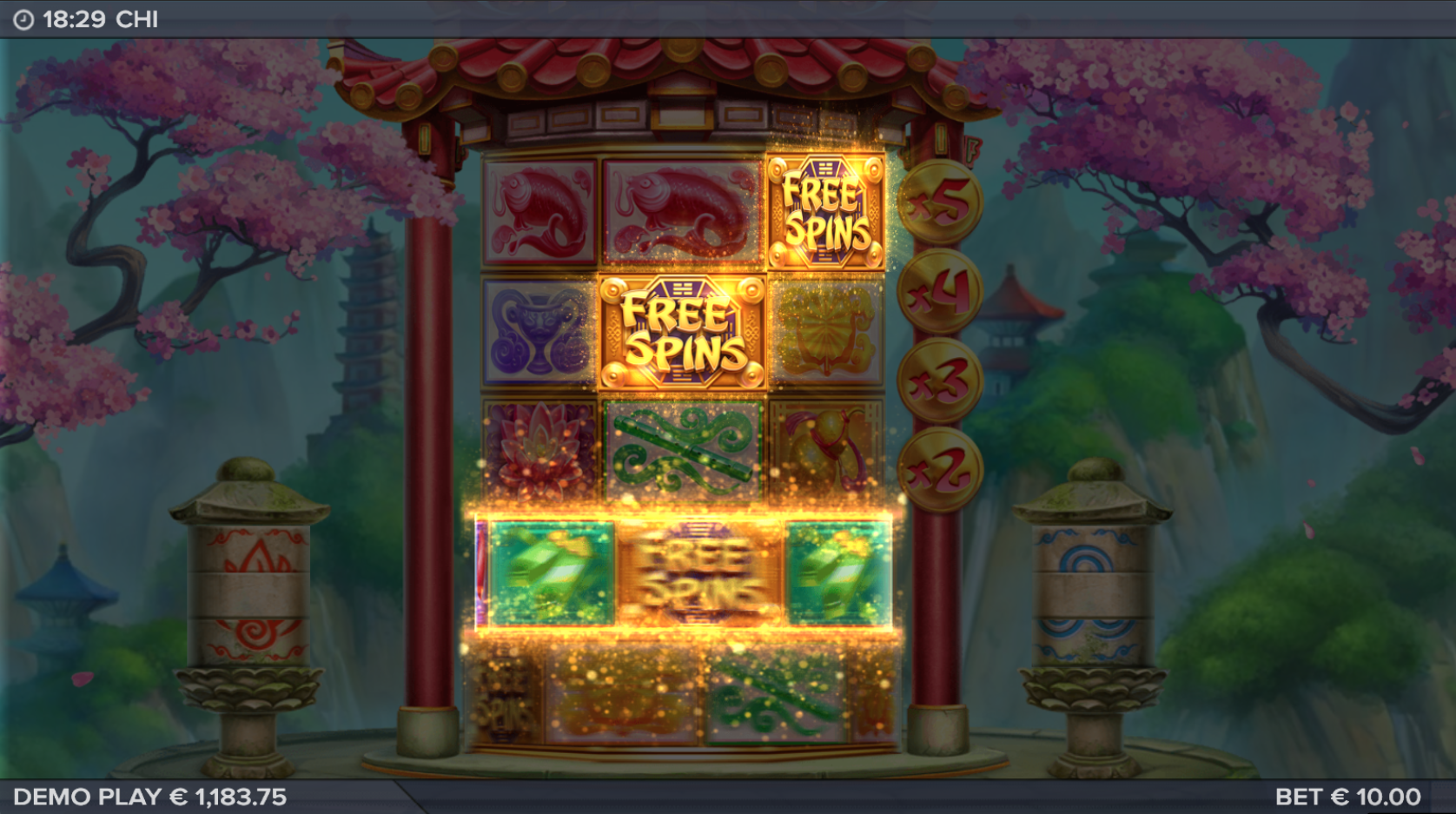 If you're really lucky and land the bonus symbols you get to go up the Stairway to Fortune!
Now, this can really pay.
Chi and Mow work together to help you get up the cloudy path. Chi picks out random numbers between 1 and 6 and Mow takes the corresponding steps upwards, until Chi draws the "Collect". As you go further up, so do the multipliers. Make to the top and you get a spin on the reel. Each one has a multiplier which is added onto your current amount. If you hit the uppermost arrow, you add the final 10,000x multiplier to your score, which turns your end multiplied amount into a crazy 12,500x!
The multiplier is paid out depending on your bet level.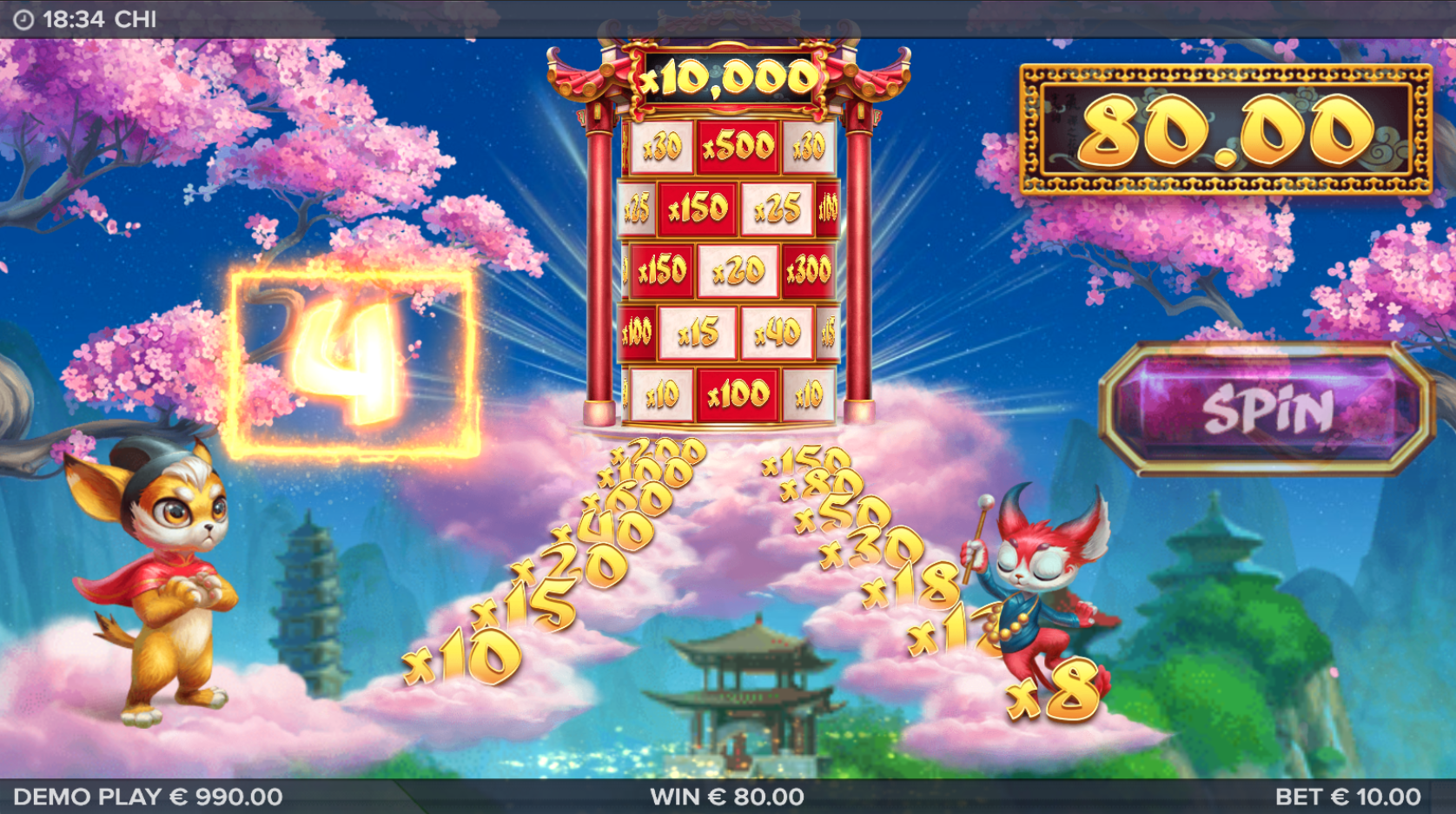 Summary and thoughts
This one is now my total favourite new slot. The music is so relaxing and zen, you can't help but feel so chill when playing. Hitting the bonus round really isn't easy but it's worth putting the spins in to finally get there.
Watch us play Chi and other slots live on stream through the following channels:
SlotMad Streaming Page
SlotMad Twitch Channel
Youtube Channel
Have we peaked you interest in more reviews. Check out the following games:
Tractor Beam from No Limit City