Lil' Devil Megaways slot – Big Time Gaming – Review and play for free.
Big Time Gaming are back, Lil' Devil is back albeit in an entirely new guise.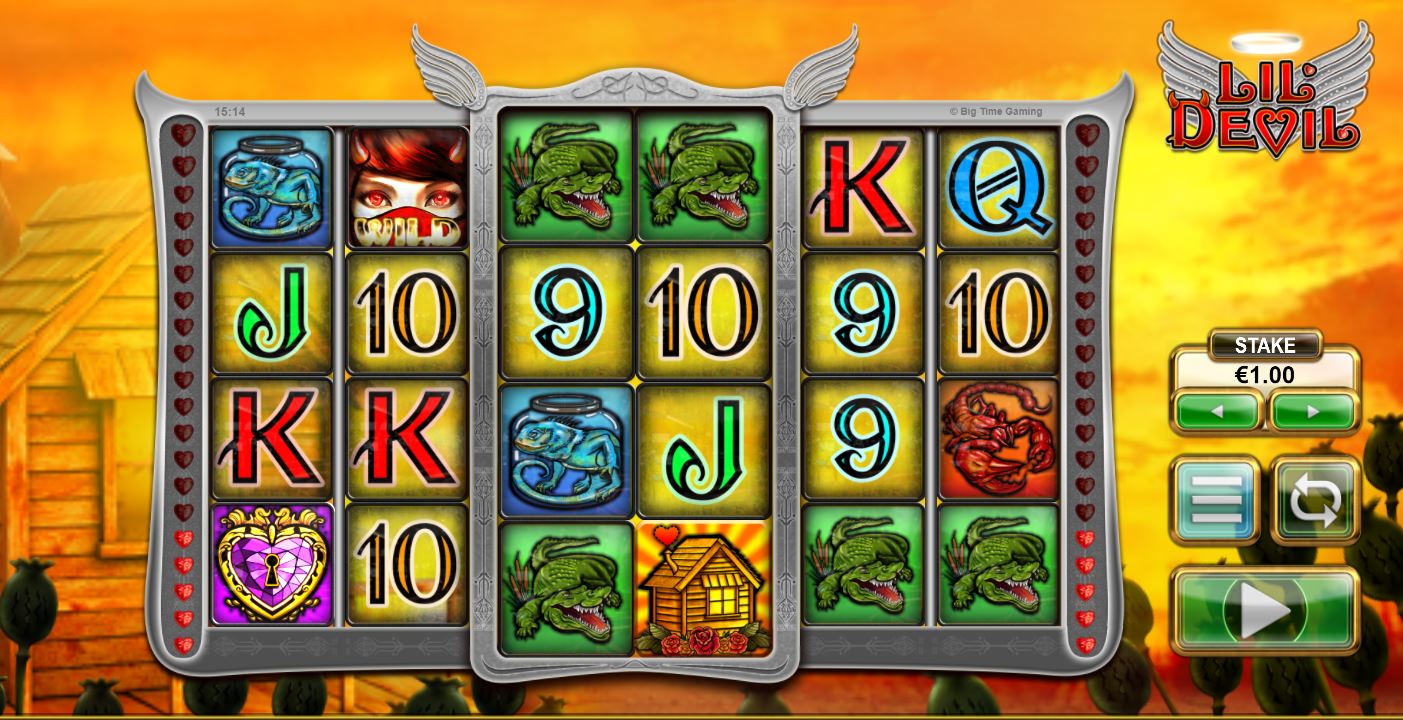 It's a beautiful looking game, as we've all come to expect.
There's the signature Big Time Gaming styling and use of music.
They must really love their tunes over at BTG and they're nothing if not eclectic – from Dio to Electric Six and all things in between. I think we can put The Cult who provide the tunes here over to the left of that lineage.
I'm really expecting a Midnight Oil – Beds are Burning at some point.
A new Big Time Gaming release is to 2019 what a new Netent game was in 2009. That's about the biggest compliment we can pay to any game developer.
The game
It's a
The base game includes standard single wild symbols as well as stacked Wilds on the middle reels.
The Angel stacked wilds also give a multiplier.
During the base game the usual two scatter frustration has been alleviated somewhat due to a nice collecting mechanic which they call Heartstopper enhanced free spins.
Landing two scatters anywhere will result in a heart being added to the games sidebar.
They may land in the Be My Angel meter to help you trigger the bonus game.
Alternatively they'll contribute to the Dynamite Lover meter. It's always nice to be included in a slot game even if you're not directly mentioned…. thanks chaps!
It's a genius addition to what would otherwise be a familiar game.
We all love a free collector mechanic, and no matter how hardened our slots hearts are we still get a bit excited by watching a meter fill up.
Fill these both up and you're into the bonus round.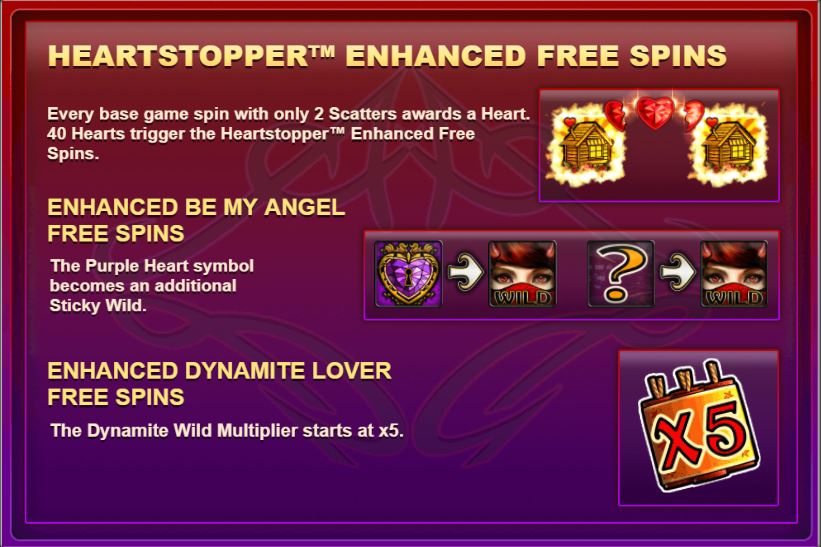 When you do land the three shacks you'll trigger the free spins game.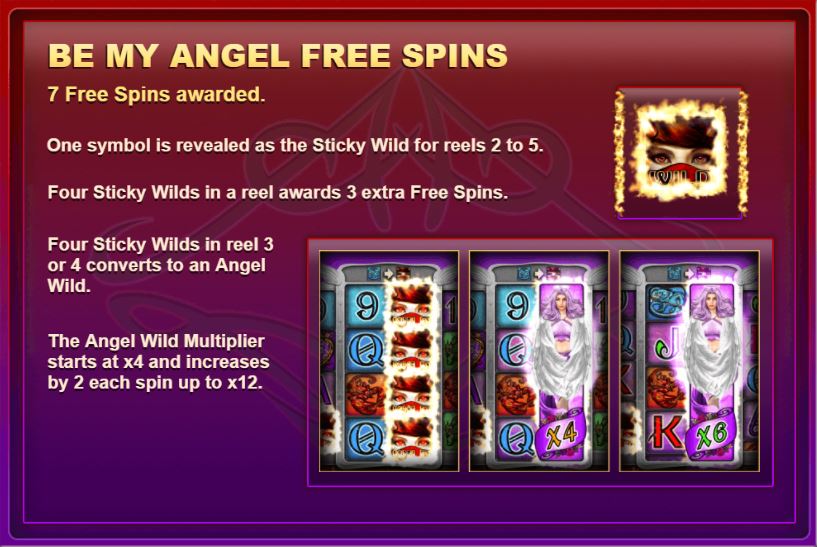 Alternatively you have the Dynamite Lover free spins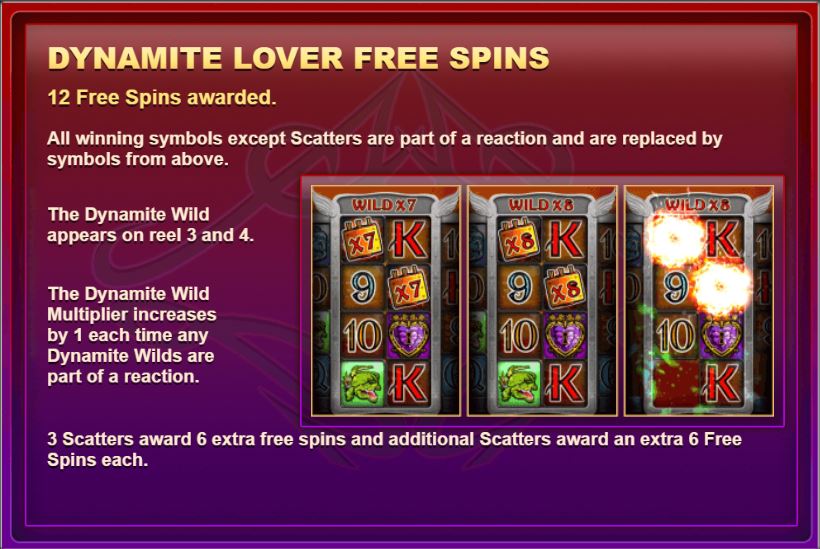 You'll find your favourite.
No doubt it will be as divisive and hotly debated as the gates of Hell versus High Voltage spin choices are.
To be fair they are pretty much the same thing. But it'll be fun, at least on stream. You can really spot the degen's from the sensible bank-rollers when it comes to choosing between BTG bonuses.
Lil' Devil Megaways slot – conclusion
They've done it again. It's a cracking interpretation of Danger High Voltage. The inclusion of the collector mechanic really helps to take it to the next level (God, I sound like Simon Cowell, it comes to us all).
Not a  massive fan of the Cult but then again I'm not Electric Sixes biggest groupie either.
Let's have a nice Stone Roses Megaways next eh?
Give the game a go for free up at the top of this review.
If you like this we think you'll like
Let us know what you think on the forum.
We'll soon be back up and streaming on our Casino Stream so join us on there and pass the time playing slots with us and chatting to a great bunch of people.
SlotMad Casino Stream
SlotMad Twitch Channel
Youtube Channel
Want to see even more Megaways slots? Check out our Megaways page.
Play Lil' Devil Megaways at
100% Welcome Bonus

Gamified casino with great offers
Play 6 times faster with Blitz Mode
Unique Loyalty Program

Casino Review Claim Bonus

100% Bonus and 200 Free Spins

New casino with great bonuses
Level up and get rewarded
Fresh design and a good selection of slots

Casino Review Claim Bonus