Mr. Vegas – Online Slot Review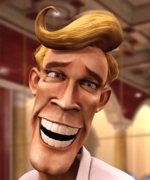 Slimy arrogant open-shirted dazzling-toothed old bloke? Check
Ropey half-dressed tarts hanging around? Check
Slot machines and champagne? Check
It must be Vegas!
And this really is Vegas.
What a great slot! It's a bit like amateur porn I didn't really want to like it, but let's be honest, it's addictive.
The graphics, as with all of the latest Betsoft games are marvellous. The gameplay isn't always as good as the graphics, but in this case it is.
There are three types of bonus to be had:
Free Spins:
Get a dice and a Mr Vegas on the screen and you'll enter free spins mode. Mr Vegas will roll the dice and you'll spins according to what he throws.
Slot machine:
Being in Vegas Mr Vegas likes to play the slots. Get three slot machines on screen (any order) and you enter the slot machine bonus game. Three spins of the reel and you win whatever comes in. You always get a win and they can be very big!
Spin the wheel:
Get five symbols with a wheel arrow on and you'll enter this bonus game. Spin the wheel and you could Win anything from free spins, slot in a slot bonus games or the jackpot. A really nice touch this.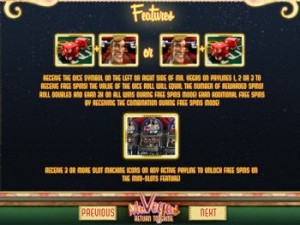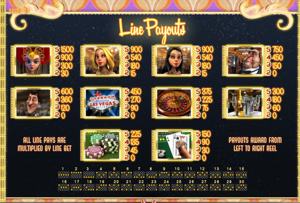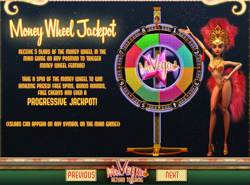 Watch us play Mr Vegas and other slots live on stream through the following channels:
SlotMad Streaming Page
SlotMad Twitch Channel
Youtube Channel
Have we peaked you interest in more reviews? Check out the following reviews: