Puffer Goes Wild from Plank Gaming
Puffer Goes Wild is a really nice looking slot game. The graphics are playful, the sounds are really nice and the gameplay is very good. It's not destined to become a classic, it just falls short in terms of the overall volatility for the hardcore slots player and it doesn't have the instant accessibility to compete with the likes of Starburst.
That's not to take away from the game at all, there are very few games competing with Starburst and a highly volatile beast of a slot would have been an unwise move for a fledgling provider. As it is this is a fabulous debut and a real statement of intent.
The game play
Puffer Goes Wild is a 178 ways slot. Volatility is medium. You really want to see that Fish swim in to hit the money.
Puffer Goes Wild Bonus feature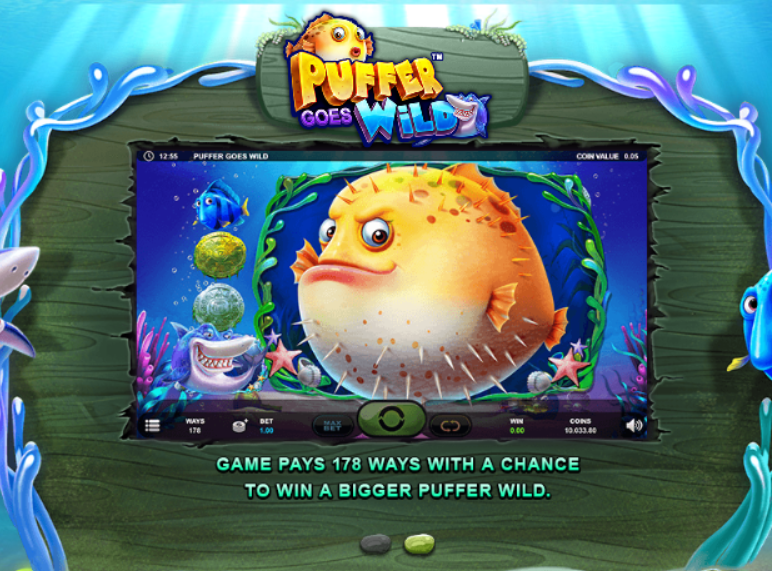 Landing a Sharky on reel 1 and a Pufferfish on reel 5 triggers the feature. The Pufferfish will begin to swim from right to left (and of course it's a Wild). Landing sharky on reel 1 will make the Pufferfish puff up and thus cover more of an area with Wilds. If you're familiar with Fat rabbit you get the idea. It is possible to have a 4×4 Pufferfish during free spins which really pays!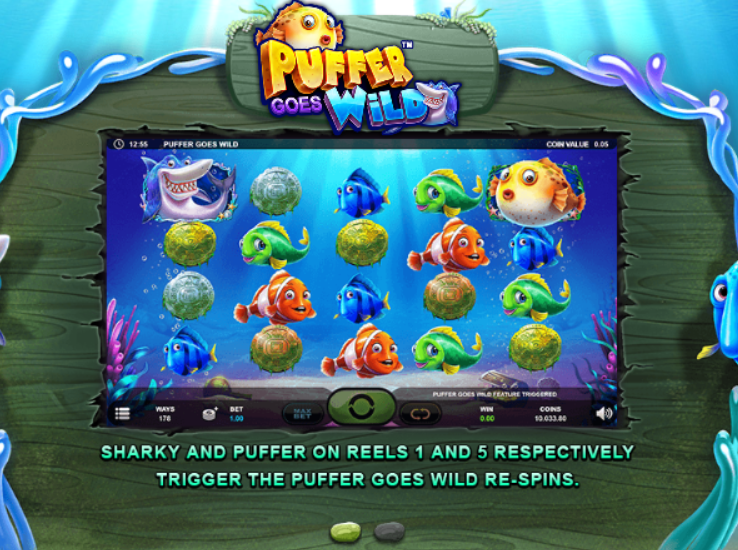 It's a nice game, we'll be revisiting it for sure and if we get any interesting (i.e BIG) wins we'll be sure to post a video here.
For more big wins make sure to follow us on Twitch or Youtube!
Great start for Plank – excited to see what's coming next.
Watch us play Puffer Goes Wild and other slots live on stream through the following channels:
SlotMad Streaming Page
SlotMad Twitch Channel
Youtube Channel
Have we peaked you interest in more reviews. Check out the following games: