Punk Rocker xWays – No Limit City – Play for fun
Punk Rocker xWays® is a suitably garish high volatility trip down memory lane back to 70s London. Sort of…
Actually, it's how someone who never experienced Punk who hails from from outside Britain might envisage Punk to be.
NLC takes the opportunity to relaunch the reel expanding feature xWays® as well as scatter triggered features – Riot Respin, Anarchy Freespin and the hard to get Civil War Freespins.
This game also unveils an updated mobile friendly bet panel, customised to an even enhanced future of mobile first game development, accompanied of the new player facing Promo Tool interface.
Game Features
They haven't skimped on the features in Punk Rocker, which is fitting for a game dedicated to the UK.
Punk Rocker xWays® initially starts at 243 win ways, but may expand up to 46656 win ways during its bonus features.
Punk Rocker xWays® Mystery Symbol
A mystery symbol that holds 2 to 4 symbols that expands the reels, up to 6 symbols high. Punk characters may be super-expanded up to 20 symbols high, for massive wins!
xWays® always expand to 4 high in Freespins.
Molotov Wilds
Wilds that substitutes for any symbol except the scatter, that expands upwards on the reels for massive hits.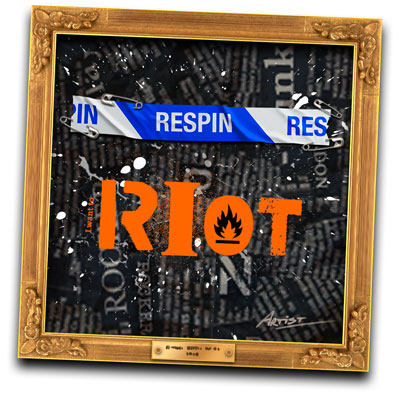 Riot Respin
The main game feature, that triggers on two scatters, which allows for an explosive respin with locked Molotov Wilds and a 6th reel that is unlocked for at least 729 win ways.
Anarchy Freespins
Bring on the mayhem with an unlocked 6th reel over the course of 8 Anarchy Freespins triggered by 3 scatters. In the Freespins all scatters becomes Jumping Wild throughout the bonus round, where the Wilds may be enhanced by the subway train above the ordinary reel set.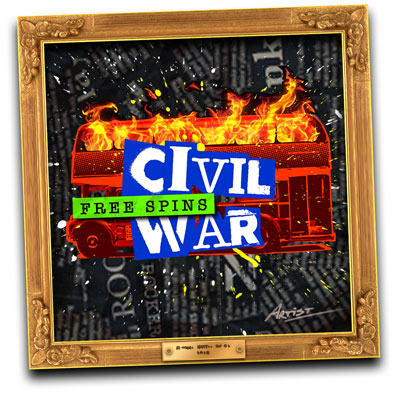 Civil War Freespins
Chaos deluxe! 8 Civil War Freespins – triggered by 4 scatters – on a minimum of 729 win ways where all 4 scatters becomes Jumping Wilds. Experience Big Win after Big win….
Nolimit Bonus – Feature Buy functionality
A new promotion feature has been introduced with the release of Punk Rocker – Nolimit Bonus – which allows the players to buy the two Freespins versions.
Punk Rocker xWays Slot – Conclusion
It's a nicely designed game with graphics that are sure to put a lot of people off – it's just too neon. Punk wasn't Neon like that but I suppose that's no the point. The designer here looked at a bit of Vivienne Westwood and the album cover for Never Mind the Bollocks by the Sex Pistols and then ran with it.
It could be worse the designer could have been the audio engineer. That's not Punk, sorry, it's rock. There's a massive massive difference. Again it shouldn't affect the slot but it would be fairly easy to get this right – maybe just ask an ex Punk?
It's a good game but it's going to divide people – NLC are still smashing it but this one falls short for me purely due to the fact that the game theme just feels so off.
Get through that (or don't be such an old curmudgeon as I am) and you've got a great game – I hope they reskin it.
If you like this we think you'll like:
Play Punk Rocker xWays at
Double Up or Cash back! Risk Free!

New Casino
No Wagering on Level-up Rewards
Great selection of Games & Bonuses

Casino Review Claim Bonus

100% Bonus and 200 Free Spins

New casino with great bonuses
Level up and get rewarded
Fresh design and a good selection of slots

Casino Review Claim Bonus