Rainbow Riches Megaways – slot review
It took a while. It was inevitable. It's here.
Rainbow Riches, the brand with a thousand facets goes Megaways. Hello Rainbow Riches Megaways.
I'm not going to go into what Megaways is or how it works – you can find that elsewhere.
We'll just take a look at the game and what stands out about it.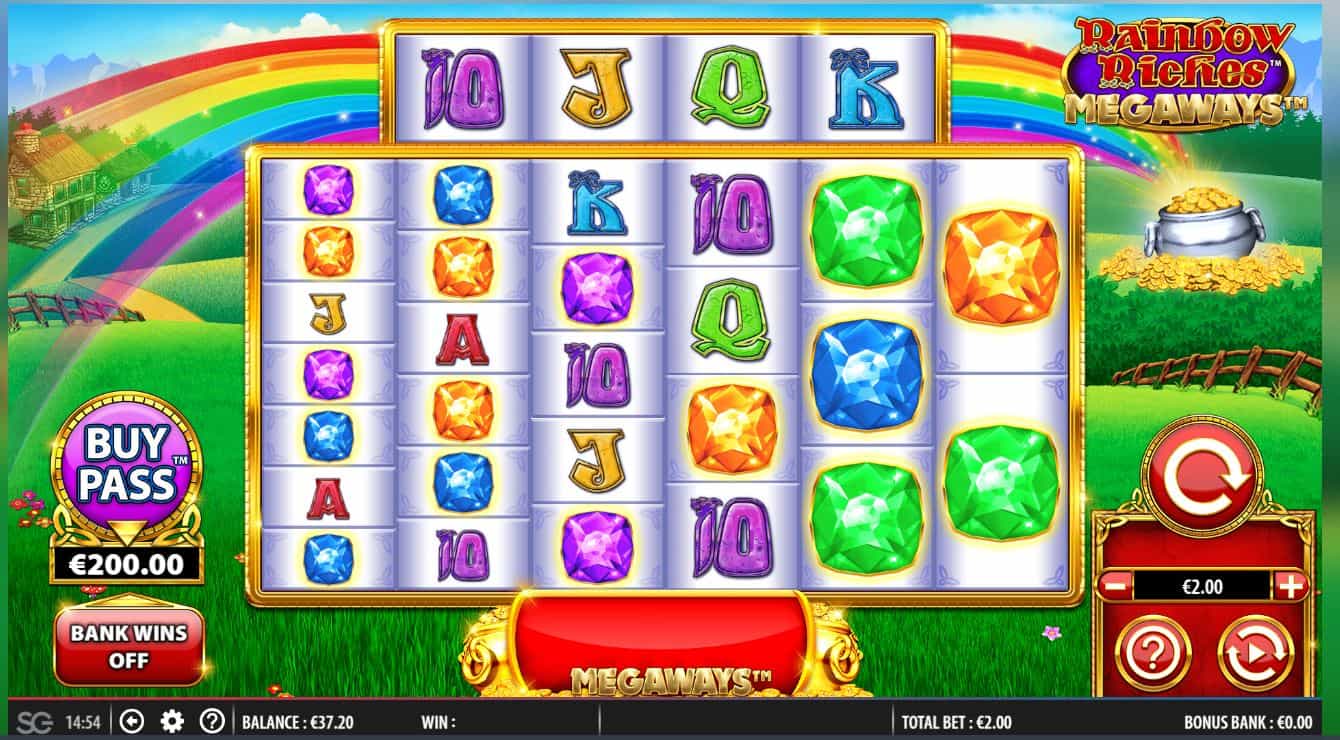 Base game
It's a Megaways game with the grinning leprechaun and pints and pints of Irish cultural misappropriation.
There can't be another group of people anywhere in the world that put up with what the Irish put up with.
Irish themes slot checklist.
Booze. Usually stout but in a pinch it seems a frothy beer will do. Just make sure it has booze in it because everyone in Ireland is an alco.

Diddley music. Make it a Reel and make it as cliched as possible. Everyone in Ireland listens to Jigs and Reels every night.

Ginger hair. Every man in Ireland has Ginger hair and a flowing ginger beard.

Red hair. Ah, not the women though – they all have long red hair and green or blue eyes.

Chuck in a harp, a tin whistle, a crock of gold and a…

Four leave clover. Not a shamrock a four leaf clover. If you used a shamrock people would be confused because you're not conforming to stereotypes, you don't want to confuse people.
It annoys me.
I suppose you've gathered that.
Just try a bit harder, and be a bit less casually racist please slot providers. That just doesn't go for Irish slots either.
Great game though!
No, really.
Rainbow Riches Megaways features.
Standard Megaways format.
117649 ways to win.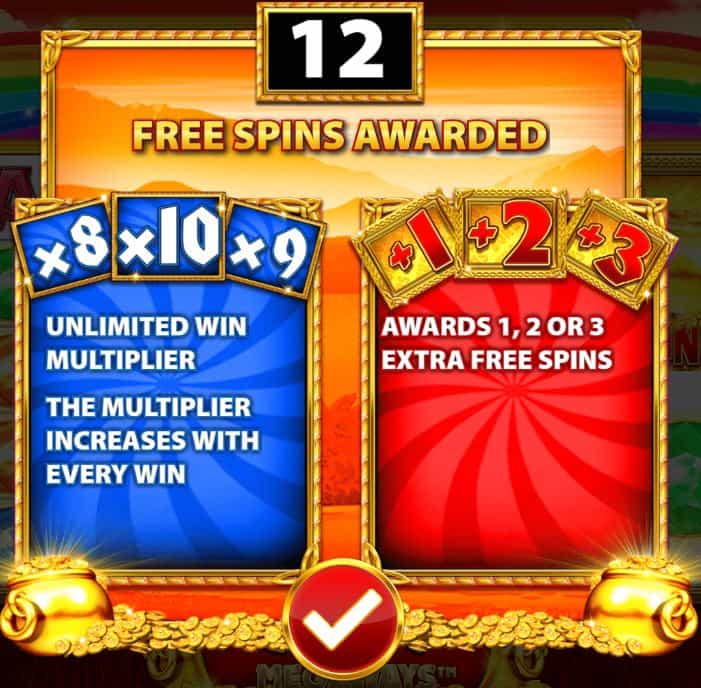 The buy-in is interesting here…
Choose to buy in for 100 and you can go straight ahead or take a 50/50 gamble to get your 50 buy-in for 25. Clever.
It got me. Given that it's 50/50 I'd reason that it's just not worth it but hey gives us another chance to have a gamble.
TIP: If you like a gamble then you can double up before choosing to Buy a Bonus. You then use the wheel to take the gamble. Let's say you only have 25 left but you want a 50 buy-in. Give it a gamble on the wheel.
Once your past the buy-in gamble screen you'll find the details of the free rounds.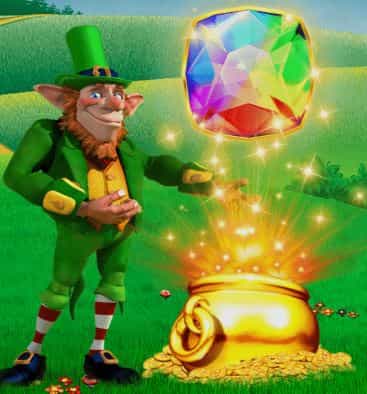 Rainbow Riches Megaways free spins.
Increasing multiplier – Always a winner with plays. Every successful winning round gives you a multiplier boost.
Additional free spins. During the bonus rounds if a symbol lands on the reels you will receive additional spins. With a progressive multiplier these can make a major difference.
Mega Gems.
There is a new feature in this game. Mega Gem. A mega gem can land at any time and will turn all of the other gems on screen to a matching set. Nice feature. I've yet to see it land alongside a screen full of gems but I live in hope.
Right I'm off for 20 pint of Guinness and a bit of a ceilidh down the pub.
If this has got you interested in megaways you may like the following games:
Medusa Megaways
We're always playing Megaways game on our SlotMad daily slot streams – you can find out more and join in the fun via
Want to see even more Megaways slots? Check out our Megaways page.
Play Rainbow Riches Megaways at
100% Bonus on first 2 deposits

New and fresh casino
Level-up system for great rewards
Fair wagering requirements

Casino Review Claim Bonus

200% Bonus + 100 Free Spins

Casino, Live Casino and Sports
Triple your first deposit
No wagering on free spins

Casino Review Claim Bonus