Tiger's Eye Slot Review
I've been trying a few different slots this weekend after making a few hundred euros playing Thunderstruck 2.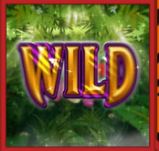 I started off with Alaskan Fishing. After a bit of luck on that I switched to the Great Galaxy grab. I haven't played this slot before, the graphics are nice and the bonus game is good in terms of payout. It's fairly dull and there aren't enough wins to keep you going unless you've got a big stash in the bank.
After just about managing to get back to my starting point thanks to a second bonus game (I also got the free spins but won absolutely nothing) I decided to have a look around and found Tigers Eye slot – lured by the 2 million coin jackpot. Even if the jackpot isn't why you play it's a fair indication of the game – there are loads of 4000 coin jackpot games on Microgaming casinos like Ladbrokes and All Slots and it's best to avoid those as they often indicate as poor game (try Wasabi San for example – in fact no, don't put yourself through it).
Anyway Tiger's Eye is a nice game –plenty of wilds on this 40 line slot and there are a few wins, a nice balance.
The surprise came when I got 3 scatters and entered Free Spins. A bit disappointed to only receive 10 spins I got nothing for the first 4 spins. Following that, I managed to get a win and noticed it was times 5. There is a ticker for each spin which increases your win. Every time up to a 10x win on the last spin.
Very nice.
I didn't rake in a fortune on this one but I will be back to it. Right now in fact. See you later!
We're always playing games on our SlotMad daily slot streams – you can find out more and join in the fun via