Tiki Vikings from JFTW – slot review
It'll happen eventually, it has to.
There are only a finite number of things in the universe. It stands to reason then that there will come a point in time, however distant, in which we run out of themes to pair with Vikings.
We're not there yet…
This one is from the creative minds over at Just For The Win so they're forgiven, they just think a bit differently to us mere mortals.
Vikings and Tikis? Why not? There is every chance of Leif Erriksen or one his ilk made it to the pacific islands. Those heads at Easter island look a lot like some of the Swedes in our office.
Coincidence?
Tiki Vikings – the game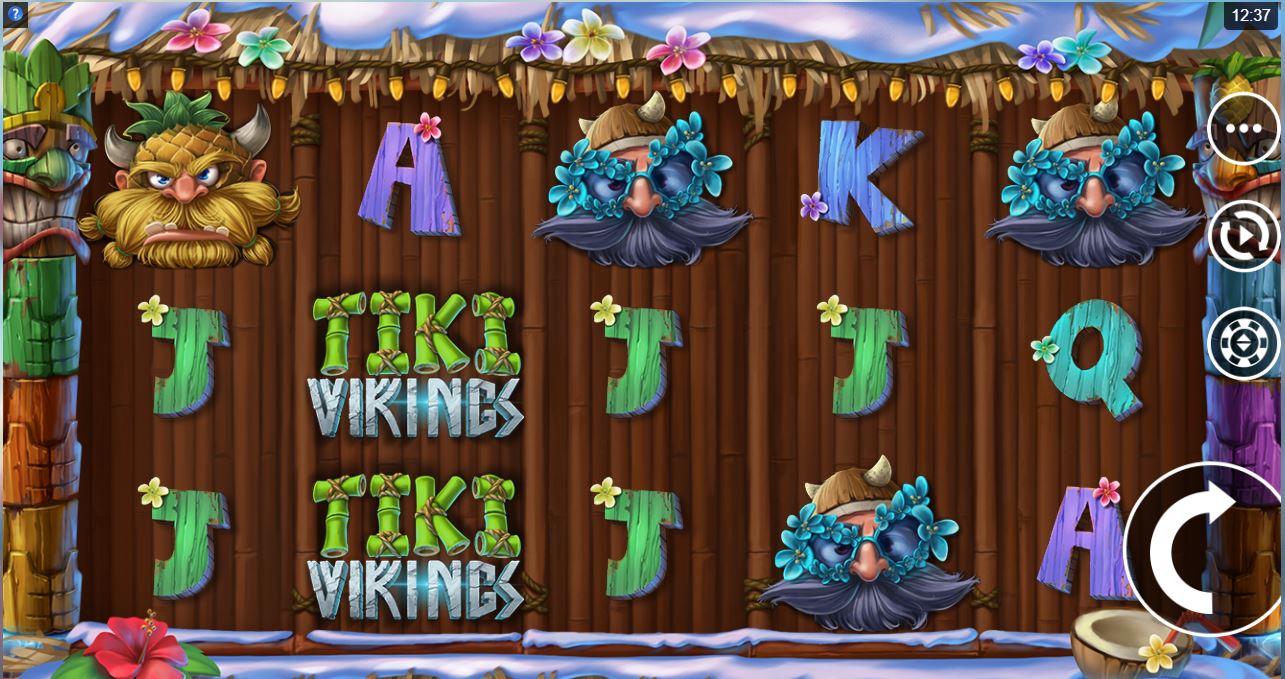 They've put some thought into this as you'd expect. They don't churn out games at JFTW so when they do it's always polished and well thought out.
The UX is something others should consider paying homage too.
Whenever a winning combination is formed from high value symbols (excluding 10, j, q, k, a), then the Symbol Lock Re-Spin triggers.
Winning symbols lock in place and you get a respin to add to them. Increase the win and keep respinning.
Once the win doesn't increase the respins stop.
Tiki Vikings Symbol Upgrade meter
The symbol upgrade meter gradually fills with each win and once it reaches the top symbols in game are upgraded.
Once the symbols have upgraded to the Tiki Vikings highest paying symbol the upgrade meter will stop.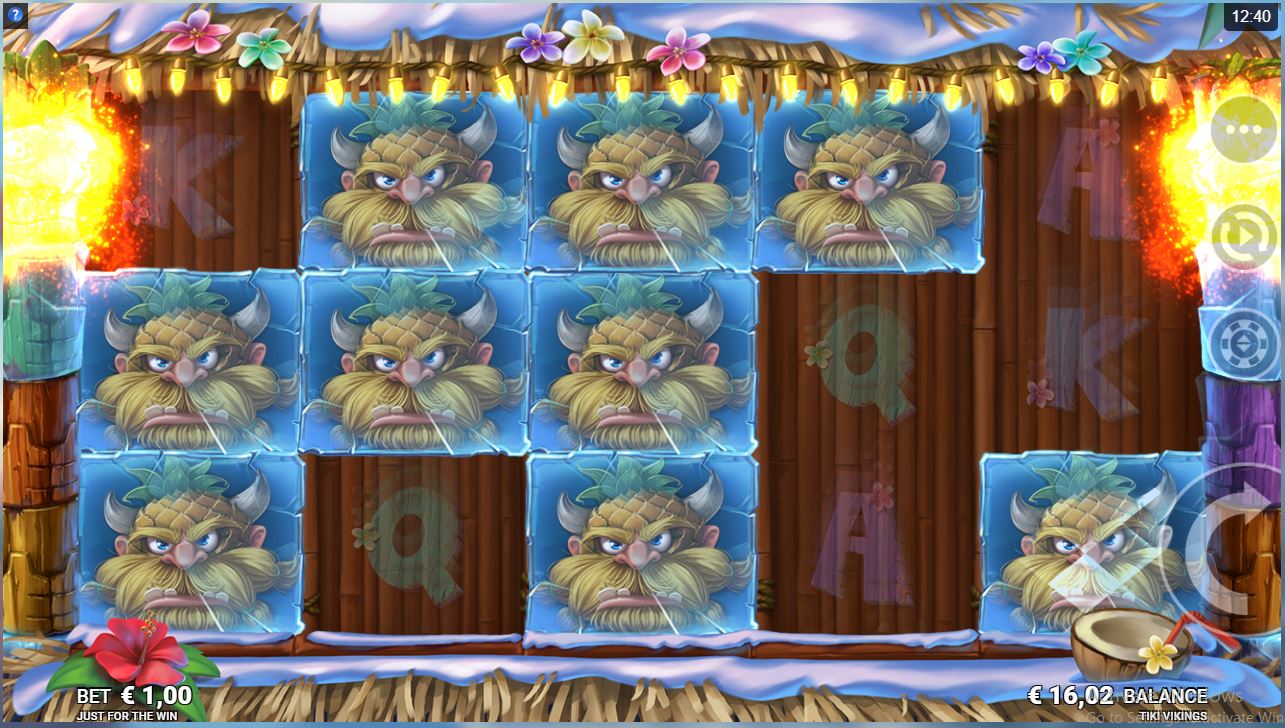 Tiki Vikings Summary
We like it.
It's a nice medium volatility game and that reflects really well in the relaxing nature of the game overall and the gorgeous Polynesian music.
They know how to make slots these lads and they've turned out another winner here.
If you like this or want to discover more JFTW games try
Join the SlotMad Casino Stream
We're sure to be playing this on our casino stream – a lot.
if you fancy joining in the fun and slots play (with prizes, quizzes and giveaways) then we'd love to have you onboard.
More details can be had via
SlotMad Streaming Page
SlotMad Twitch Channel
Youtube Channel
See you there!