Wild Rails online slot review
Choo Choo!
An odd way to open  a review, even for a train game.
If you follow slot streamers on Twitch or Youtube you will no doubt have been hearing a lot of "choo choo" recently.
This game has really taken the casino streams by storm.
If you fancy watching some live slot play you can join SlotMad every Mon, weds and Friday.
More details on our
We've started to see a few odd reel setups recently, including horizontal reels (Sidewinder, Chi) but this one is done in the best  way.
It can take a while (like never) to adjust to the reels and (30) lines but once you do it's fun. Of course it totally lends itself to the train theme too.
Free rounds on Wild Rails slot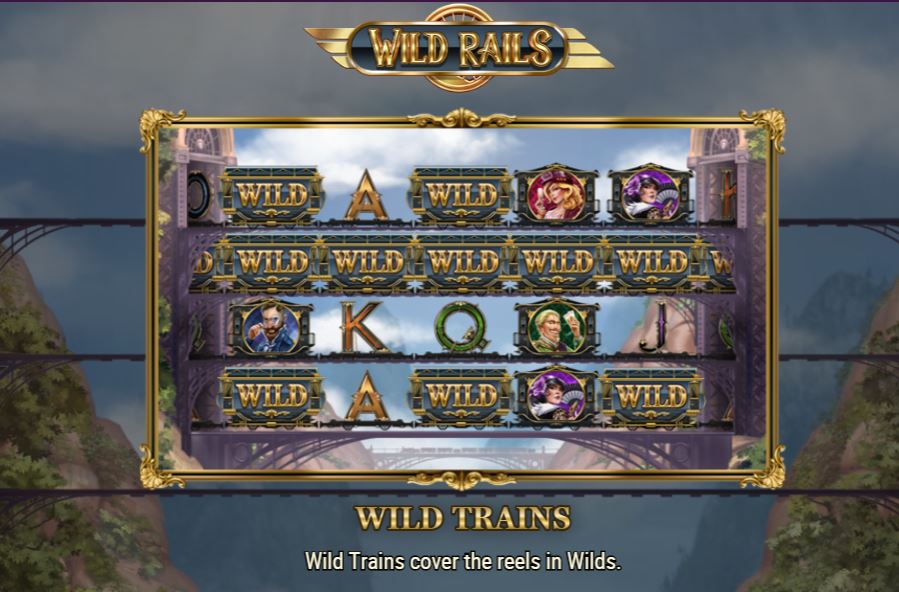 The Golden Train Carriage acts as the Wild (it look more like a door knocker to  me). The golden carriage is carried by Wild Trains.
You can get up to  four Wild Trains at any time.
Golden Tickets trigger the Wild Rails slot free rounds game.
3 Golden tickets will get you into the bonus game – you have a good chance of triggering the bonus game (I have seen someone chase it for 500 spins mind you so as you know slot fan it's not always a guarantee).
You then want to keep seeing golden tickets as each three subsequent tickets will upgrade your bonus and give you more spins.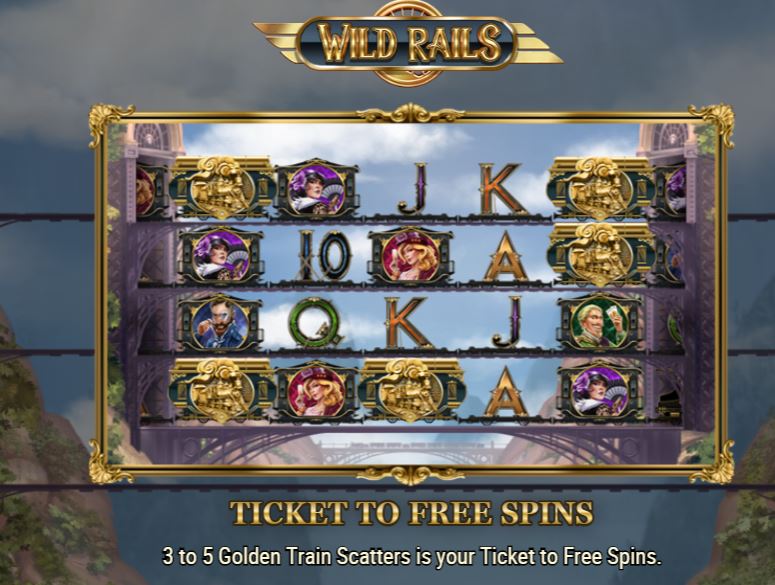 During Ticket to Free Spins bonus round, you'll be guaranteed at least one Wild Train on every spin and Scatters will now act as Wilds.
For every three Scatters you get during free spins another Wild Train steams onto the reel, and you'll get an extra free spin.
If all the reels are occupied by Wild Trains, then the game will give you three free spins for every three Golden Train Carriages.
You can collect unlimited free spins.
Choo  Choo!
Here's a video of one of the slotmad team winning on the Wild Rails slot during a streaming session. Plenty of Choo Choo going on in chat!
No idea why Andy is doing a Robert De Niro impression here….